EA Tiburon's latest release is a new installment in the long-running PGA Tour series. Named EA Sports PGA Tour, it is the successor to 2015's Rory McIlroy PGA Tour. Released more than half a decade later, the game itself went through several rounds of delays before being finally released on April 7th, 2023. EA Sports PGA Tour received a positive/mixed reception from critics and fans alike. But, as it is with any other EA game, this title too suffers from some unfortunate and equally undesired issues. In this article, we will be discussing an issue that is related to the players encountering a windowed black screen problem in their playthrough. 
This is not the sole issue players have been facing in the game. Same as these, there are numerous problems with EA Sports PGA Tour, ranging from players not receiving quest rewards to controllers not getting recognized. As annoying as these errors and bugs may be, the devs are yet to provide any workarounds or permanent fixes for them. However, players can try a bunch of workarounds to solve these issues, but the caveat is that there is no single concrete fix. At least until EA puts out one. We do have some workarounds which you can try.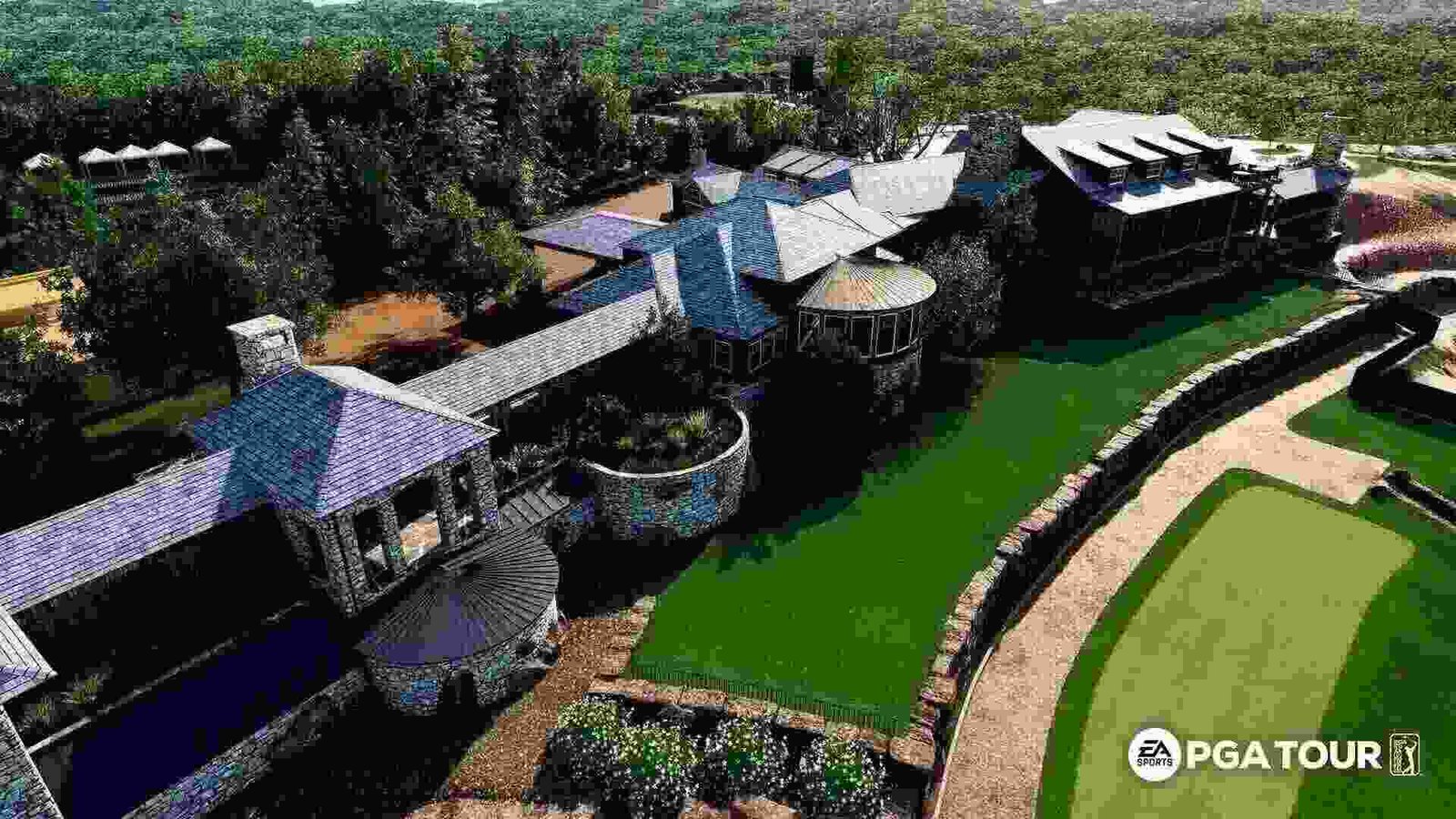 EA Sports PGA Tour Windowed Black Screen Issue troubling players: Is there any fix yet
Same as other reported issues in the game, EA is yet to acknowledge this problem. However, if you are unable to access the game, here are some workarounds you can give a try. Do note that there is no guarantee these will work, so make sure to try each of them.
Clear EA App cache –
Open the EA app and click on that three vertical line icon. Select Help > App Recovery. Now all you have to do is choose Clear Cache. Voila!! You have successfully cleared the EA App cache. You can employ this same method for fixing other issues too. After clearing the app cache, try launching the game, and check if the issue persists.  
Update the game –
Since EA Sports PGA Tour is a relatively new game, the devs are constantly pushing updates and patches one after another to fix issues. That's why, it's always better to check if the game has received any new updates or such. If the game did receive one, download and install it immediately. 
Verify your files –
The occurrence of a black screen in games could be because of a missing file or two. Fortunately, Steam as well as the EA App has a feature that can be used to check if a game is missing files or not. To verify game files via Steam, launch Steam and go to Library. Once there, navigate to EA Sports PGA Tour and right-click on it. Select Properties > Local Files > Verify the integrity of game files. To do the same via the EA App, open the desktop client, and head to the My Collection tab. Here, find EA Sports PGA Tour, and click on the three dots. Now, select the Repair option. 
After the scan is completed, launch the game, and check if the black screen issue persists.  
Install the latest GPU drivers –
Outdated GPU drivers can also be a cause behind your current problem. Depending upon the GPU you are using, you should download that GPU's latest drivers available on the manufacturer's website.  
Check that your PC satisfies the minimum requirements for the game –
EA Sports PGA Tour is somewhat of a demanding game. The game requires at least 100GB of storage space. That's just the storage requirement. You can imagine how hardware intensive the game must be. See to it that your PC meets the minimum requirements criteria. 
Requires a 64-bit processor and operating system

OS: Windows 10

Processor: Ryzen 5 1600 / Core i5 6600k

Memory: 8 GB RAM

Graphics: Radeon RX 570 /Geforce GTX 1050 Ti

DirectX: Version 12

Storage: 100 GB available space
If your PC fails to meet these requirements, then it is time for an upgrade.
Reinstall
If none of the above fixes work, you can try and reinstall the game. After a fresh install, the chances of encountering such issues are usually low. 
We will make sure to update this article with more information once the developers release any statement regarding the same. Meanwhile, keep checking out DigiStatement for more news and guides on the latest gaming trends. 
Related: EA Sports PGA Tour Crashing During Playoffs Issue: Is There Any Fix Yet