EA Sports PGA Tour is the newly released golfing sports game from Electronics Arts. EA has been contributing for many years to the Sports genre games in the video game industry. Not only they are releasing exciting games, but are also filling those games with interesting features. One of those that have been featured in EA Sports PGA Tour is the Daily Tournaments feature. In the Daily Tournaments, players can play tournaments and win exciting rewards. But unfortunately, there are some players who are facing an issue in which they are not receiving the rewards of the Daily Tournaments they are playing. If you are also facing a similar problem, then you are at the right place. Carry on reading this article to find out everything about this topic.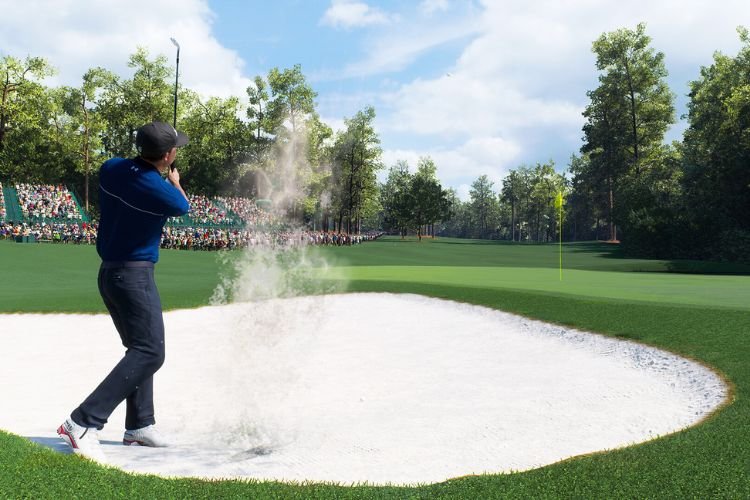 EA Sports PGA Tour Not receiving rewards from Daily Tournaments
EA Sports PGA Tour has been troubling many players by blocking their rewards. This issue has become the reason for disappointment for many as earning the currency in the game is quite crucial. Talking about the fix for this problem, it cannot be fixed by performing some workarounds at your end as the problem's cause is at the game's end. Well, this issue was positively acknowledged by the game officials and they have clearly mentioned that this issue will be resolved soon.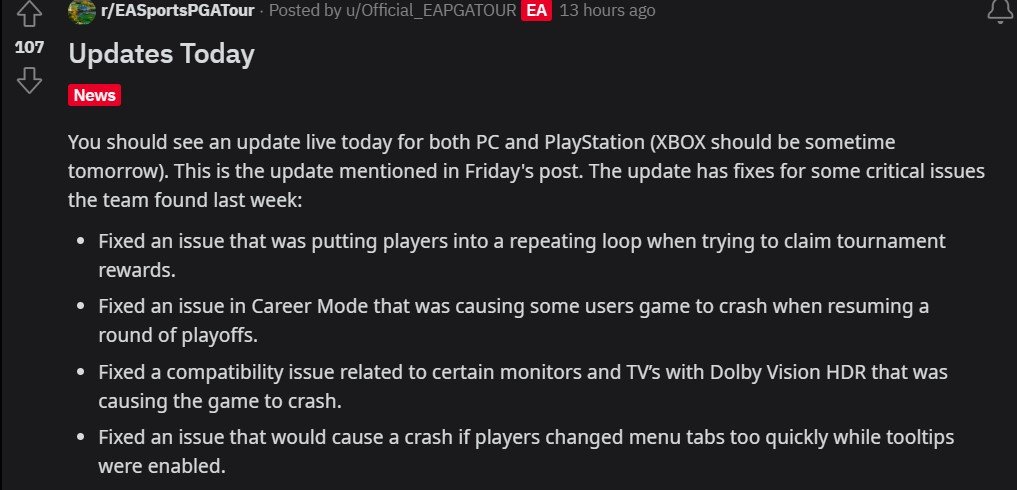 Speaking of the patch update, it was deployed on the day mentioned by the developers but it did not prove to be as fruitful as it was expected to be. After the patch update, most of the players were able to claim their pending rewards and for them, it was a successful update. But, there are still players who were still not able to access the in-game Rewards tab even after the update. The reason behind this can be that they might not have rightly installed the patch update or there are some missing files in the game.
So, if you are still facing this issue, you should make sure that you have installed the latest patch update. Otherwise, you can also try verifying the game files through Steam or EA App. On the EA App, you can go to the game's page and select "Repair" from the game options. On Steam, you can go to the game's properties, go to the Local Files tab and select, "Verify Integrity of Game Files".
And, that's all the information we currently have right now. We will surely update this article with more information on we fetch it. Until then, you can keep visiting Digistatement to get the latest updates in the world of gaming.
Related: EA Sports PGA Tour Character Model Not Loading/Rendering Issue: Is there any fix yet