EA games are known for troubling their players in the initial days of release and the recently released game, EA Sports PGA Tour is no exception to this case. Many EA Sports PGA Tour players are encountering an issue where the Character Model is not loading or rendering for the players. You are not alone if you have also run into this kind of issue. A lot of other players are facing a similar problem. Carry reading this guide to know everything about this issue and learn if there is any fix for it yet.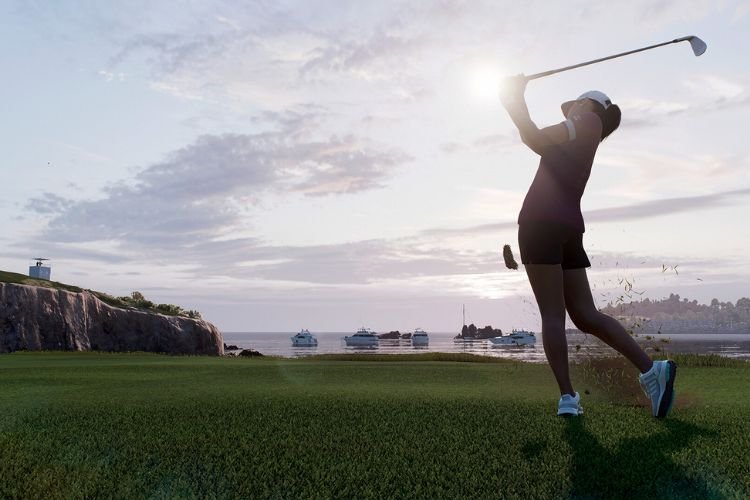 EA Sports PGA Tour Character Model not Loading Issue
As you can probably guess by now, in the Character Model Not Loading Issue, the character that is supposed to get rendered at the main menu does not appear. It is somehow glitched or bugged and does not appear where it should be at default. Since all the options and graphics in the main menu work just fine, players try to get into the game to see if the issue gets resolved. But, it does not end there. The in-game graphics also seemed to be glitched when this issue occurs. HUD elements such as the shot selection line and other things are fine but some areas of the course appear blank or black. This is quite a frustrating issue as normal workarounds such as restarting the game or PC are not bearing any fruitful results. So, does this issue have a fix yet? Continue reading to find out.
Is there any fix yet?
As of now, there is no permanent solution to this irritating problem. This is one of many issues that the players have been facing since the game's release and just like most issues in EA games, a fix for it doesn't exist yet. But, on the discussion page of this issue's thread, one of the EA's community managers has asked for the dxdiags of the players who are encountering the problem. Hopefully, it will get acknowledged by the developers and they will eventually fix it. Meanwhile, there are some general workarounds that you can implement to get rid of this issue at your end.
Verify or Repair game files: The method of repairing the game files makes sure that there are no missing or corrupted game files present. To perform this process, go to the game's library in EA or Steam. Then, head to the game's page or properties and look for the option that says, "Scan and Repair" or "Verify Integrity of Game files". Click on it, and let the repair process start.
Use default GPU Settings: If you have tweaked the GPU settings to play this game, for instance, if you have visited the NVIDIA Control Panel to tweak some graphics settings for EA Sports PGA Tour, then make sure to set those settings back to default.
Use lower Graphics Settings: If you are using high graphics settings to play the game, then it can cause rendering issues in games. Therefore, make sure to set your Graphics Settings to low and then restart the game to see if the issue is resolved.
Update Graphics Drivers: Make sure you are not using an outdated version of your GPU Drivers. For updating the GPU Drivers, go to the manufacturer's website, enter the name of the model you are using, and install the latest version. After this, try launching the game, and the issue should be fixed (hopefully).
Anyways, this brings us to the end of this guide. We will update this article with more information once we fetch it. Till then, stay tuned with us on Digistatement.
Related: EA Sports PGA Tour Not Launching, & Showing Black Screen Issue: Is there any fix yet