Ark: Survival Evolved is a popular action-adventure survival game developed by Studio Wildcard. It was released in 2017(early access was launched in 2015) and is available on various platforms such as PC, Xbox, PlayStation, Nintendo Switch, and mobile devices. In the game, players are stranded on an island filled with prehistoric creatures and must survive by gathering resources, crafting tools and weapons, building shelters, and taming and riding dinosaurs. The game also features a multiplayer mode where players can form tribes and work together to survive and thrive on the island. Anyways, there has been a debate over the best map for a base in the single-player campaign and in this post, we will give our two cents on the matter.
Ark Survival Evolved features a variety of maps, each with its own unique environment, creatures, and challenges. The Island is the first and most iconic map, with a diverse range of landscapes and a good balance of resources. Scorched Earth is a desert-themed map with extreme temperatures and dangerous storms, making it a challenging environment to survive in. Aberration takes players to an underground biome, filled with bioluminescent creatures and radioactive areas. The snowy landscape of Ragnarok provides a stark contrast to the other maps, with its vast mountain ranges and cold climate. But amongst all of these options, which would be the perfect choice to build your base? Keep reading to know.
Ark Survival Evolved Best Map for Base (Singleplayer)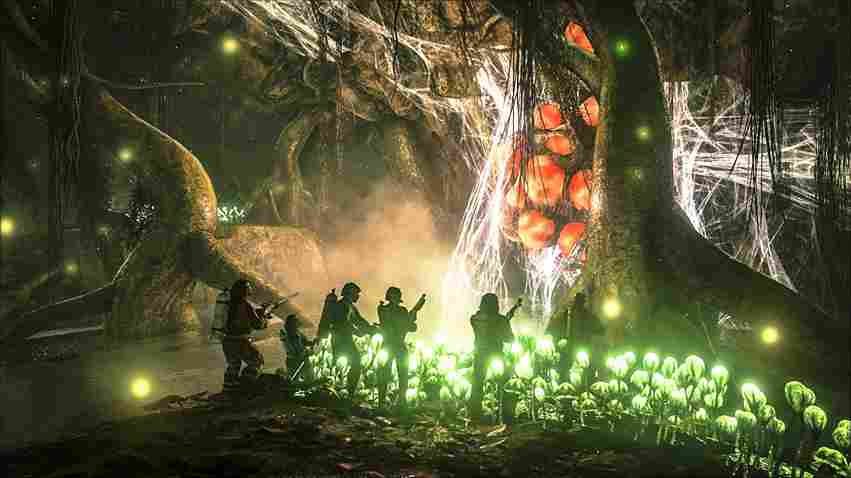 Now before we move any further, it's important to note that there is no single "best" map for building a base in ARK: Survival Evolved. However, a poll conducted on Reddit by a user asked the community to vote on their preferred map for building a main base. Out of almost 2,000 voters, Ragnarok received the most votes, and Aberration was the second favorite. This translates to almost 40% of the votes in favor of Ragnarok. The reason why Ragnarok received the most votes could be due to its diverse range of biomes, which include everything from snow-covered mountains to lush forests, beaches, deserts, and even an active volcano. These different environments provide players with a variety of resources and challenges to overcome, making it an ideal map for those who enjoy exploration and adventure.
Abberation, on the other hand, offers a unique gameplay experience, as it is a partially underground map with cave networks that require players to use climbing gear and zip lines to navigate. It also has a radiation mechanic that adds an additional layer of challenge to the game. Genesis, while not as popular as Ragnarok and Abberation, still received a significant number of votes. Genesis 1 and 2 offer a lot of content in terms of creatures, resources, and challenges. Additionally, Genesis 1 and 2 introduce the Mission System, which provides a way for players to earn rewards and progress through the maps' storylines. And those are the three maps that we recommend to players who are looking to build their stronghold in the game. With that, you have reached the end of this article. We hope this was informative and for more gaming reads like this, stay tuned to Digistatement.
Read more,
How to go into first person in ARK Survival Evolved