New games are always exciting to read about. Games are a great way of storytelling and new games bring great new stories into conception. In this article, we are going to take a look at one such exciting game that is set to release soon. The game we are talking about is Dark Alliance and it's DLC. Here's are you need to know about the game: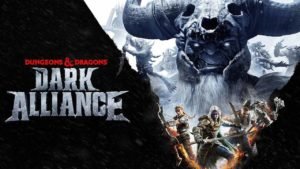 Dark Alliance
You have probably heard about the tabletop game Dungeons and Dragons, a staple in the fantasy and adventure genre. You gather a bunch of friends, assign a Dungeon Master, assign characters, and dive into a fantasy world that is limited to your imagination. Dungeons and Dragons is one of the most iconic and popular games in the market.
Dark Alliance or Dungeons and Dragons: Dark Alliance is the online version of Dungeons and Dragons that is set to release soon. The game will have 4 characters players can choose from, and players can embark on the fantasy journey solo, or with friends. In the single-player mode, players can swap between the available 4 characters.
Dark Alliance is set to release on the following platforms: Xbox One, Xbox Series X|S, Windows PC, and phones and tablets via Xbox Cloud Gaming (Beta) with Xbox Game Pass on Day One, June 22. However, the developers have more things in store for the players that have been on the edge of their seats due to anticipation.
There will be a free DLC that will be released in Summer, named Wraiths. This update will include a new story mission divided over three levels, where you will battle a faction of Wraiths to stop them from corrupting a forest spirit for their own gains. The second DLC will also be free for everyone, expected at Fall. The Trolls DLC will include a new story mission that will span over three levels. Trolls have invaded Kelvin's Cairn and it's up to you to get rid of them.
Read more about DLC 1 Here:
Read more about gaming on Digistatement