Photos and videos have always fascinated the younger generation. From how the beautiful moments are captured to what the output one decides to showcase, it is a whole amusement. Video editing apps are in infinite numbers across app stores. Users always tend to be struck with watermark issues or lack of features to force them to go for a paid version. Due to which Realme has sorted its way to winning its audience and users. The brand has launched its exclusive video editing app,, and the world is all praises. The app is only usable in Realme devices because it is especially for Realme users and editors!
Soloop- Exclusive Video editing app has been officially released. The app was first seen integrated with Realme 6 Pro. You can now download the official, stable version of the app. Above all, it is important to fill your curiosity about what the app features, so check them below. Also, look for the simple guide to easily download the app. Also, only certain devices can access the app currently, so do check the list before looking for download.
Soloop Features-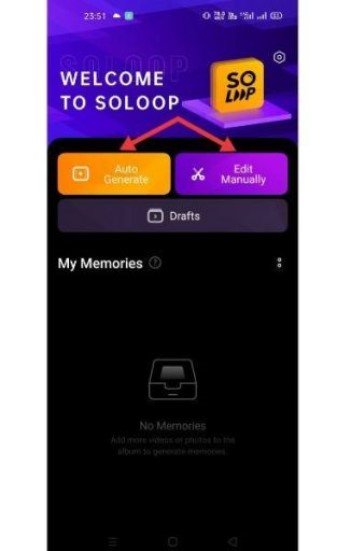 First of all, Realme has focused on providing users an app that will instantly be able to edit video or create a slideshow as per needs. So the app functions very smoothly and filled with dozens of features, mostly the essential ones. Users can add music or even random audio from the device with a click. The app has two modes- Auto Generate and Manual Editing. In auto-generate mode, the app will pick an image or video and add the best rhythm. In contrast, manual editing is where even complex editing tasks can be performed manually by the users.
The app will automatically recognize the audio and generate subtitles. This is one of the best features any app can come with due to which Soloop will be a game-changer. Also, Realme promises 95% accuracy but users will need to upload audio clear enough. It is probably the app that supports the greatest number of videos, audio, and image format. If accidentally shut down, Soloop stores the data, so you can get back without losing data. Another feature is, you don't need to worry about file size for editing in this app. Above all, the app comes with a smart music library, and the background audio available is numerous.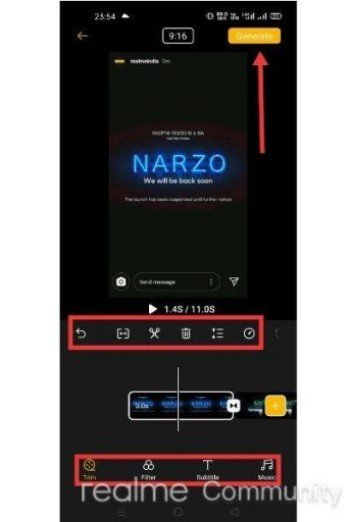 Supported Devices-
Presently only the below-mentioned devices have access to download and run the Soloop app. But do not worry as this exclusive app will be made available to every Realme smartphone with time.
Realme 5i
Realme 5
Realme 5s
Realme 5 Pro
Realme 6
Realme C3
Realme 3 Pro
Realme X50 Pro
Realme XT
Realme X2 Pro
Realme X
Download Soloop for your Realme device-
Follow the simple steps below to enjoy this app within moments!
Step 1-
Open the "App Market" present on your Realme device.
Step 2-
Click on the search bar and type "Soloop".
Step 3-
Click on the first app (refer image below to match) and download it.
And there you go! You will be all set to edit videos and images in seconds. Furthermore, reach out to us if you face any trouble installing Soloop.
Rest assured, we will update this article when further devices will be eligible to host this app, so stay tuned. Also, share this article with all the Realme users!