Note: This post is updated. The new updates can be found at the bottom
Original post (March 14): Entertainment is what that runs the world right now. The reason behind the hits of Netflix and Prime, the existence of the huge digital world, the reason behind you reading this article are all linked to entertainment. Online streaming of movies, web-series, and short videos have become the major time-killers for most of the people, in fact, all of them in the present generation!
Hotstar has always been a major entertainment platform since the very start. Hotstar has now upgraded itself to something mind-blowing that the entire world would die for. The all-new Disney Plus is all set to be installed in your devices, which will be available as an option to stream from within the new Hotstar app itself.
Disney+ Hotstar app launch-
Before moving on with the download links, we would like to make you aware of Disney+. Hotstar received its update 18 days ahead of the official date that was supposed to bring Disney Plus. But unusually, along with the early-update early access was also out but was fast enough to be rolled-back by the company. The officials had the following statement to convey to the users:

"A limited release of the beta version of the Disney+ Hotstar app is currently being tested with a small number of consumers, in preparation for the full-fledged app launch on 29th March."
Download Disney+ Hotstar-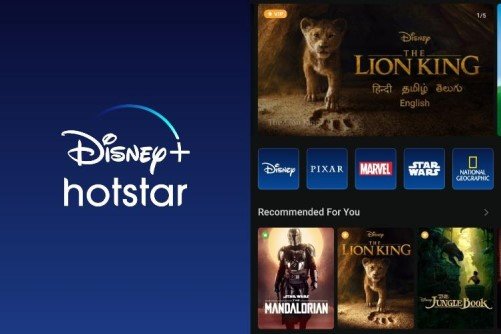 Though the stable version of this massively popular app will roll-out on the 29th of March 2020. But here we are, with the links to access the Disney+ Hotstar in an APK format. You can install Disney+ Hotstar from Google Play Store (beta version), Google Drive or Box mirror from the links provided below:
Rest assured, we will update this article if we receive any news about the final roll-out of the Disney+ Hotstar, so stay tuned. Also, share this article with all those who are waiting for this app.
---
Update (April 3) Disney + Hotstar launched in India.
Disney plus Hostar is now official in India. Starting today, Hotstar will be available in three tiers —
Disney+ Hotstar VIP,
Disney+ Hotstar Premium
An ad-supported basic tier.
— Hotstar VIP was earlier available for Rs 365 a year. Disney+ Hotstar VIP will cost Rs 399 per year.
— Hotstar Premium was earlier priced at Rs 999 a year. Disney+ Hotstar Premium will now cost Rs 1,499 a year.
— The New platform has a dedicated Disney+ section that let users navigate content from :
Disney,
Pixar,
Marvel,
Star Wars
National Geographic