In September of every year, users eagerly wait for the official announcement of a new Android version for smartphones. Google has currently been testing the Android 11 for smartphones under the developer preview. Developers and users have been extracting various apps and details form the developer build, one of them being the Google Pixel Launcher APK for Android 11.
Google Pixel Launcher is the app that supports the main home screen controls, shortcuts, and settings for the Google Pixel mobiles. Recently, the original Android 11 Pixel launcher has been ported from the developer build as mentioned before, in the APK form. Follow the simple instructions below to equip your device with the latest Android 11 launcher.
Before starting with the steps, we would like to let you know that Android 11 will bring in some of the coolest updates to smartphones. Major changes will take place in the DND settings and Dark Mode. You will get to organize the apps that you specifically would list-in to the option of silencing under the DND prioritization settings. Also, you will be able to schedule a time at which your device will automatically switch to Dark mode. You will also see scoped storage and Android 11 based file transfer. Most importantly, Google Pixel mobiles and OnePlus device will be the first ones to receive the Android 11 update. To read a dedicated article on the Android 11 features, check out the link given below.
---
---
Download Google Pixel Launcher (Android 11)
Step 1-
First of all, disable/ delete the files related to the current pixel launcher that you have been using.
Step 2-
Click the link below and download the file attached in the google drive.
Download Now – Android 11 Pixel Launcher
Step 3-
After downloading the file, extract it to your storage.
Step 4-
After extracting, install the file like any other normal app you allow from the Play Store.
Step 5-
After following all the steps, you will now rock the all-new Pixel launcher compatible for Android 10 and above versions.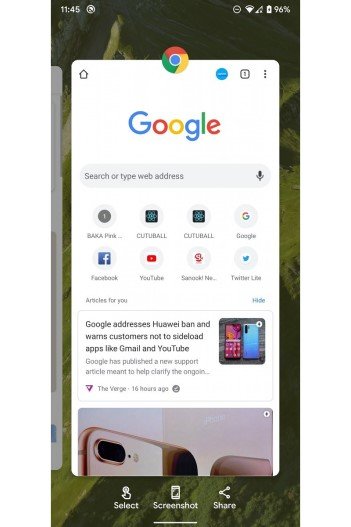 Note: If you face any error, download the APK from the link using your PC and then copy it to your smartphone.
The new Pixel launcher reveals a lot of new features like suggested apps on the home screen, increased touch sensitivity option for the Pixel 4 series, added Motion Sense gestures for music, revamped Notification History page, new screenshot preview, and more.
Thank you for reading. Let us know in the comments if you face any problem while installing the Android 11 Pixel Launcher APK. Also, share this article with all those who were waiting for this exclusive app.