A new Dota Plus update has been released featuring a ton of content in the game. Continue reading to know everything about it.
Dota Plus
With Dota 2 receiving immense popularity along its rival LoL, players are determined to grind in-game to improve their skills. With Dota Plus comes many features like hero progression, selective matchmaking, statistical analysis, shards, relics, terrains, chat wheel lines/sounds, player tipping, and cosmetic item rewards. It is basically a Dota 2 premium subscription which enables the above features as the game itself is free.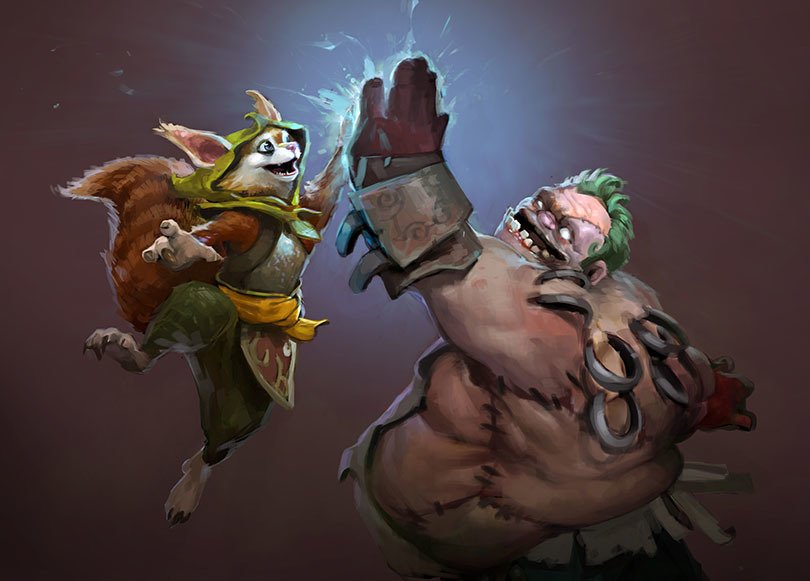 However, Dota Plus received a new Summer Update 2021 which includes much more rewards and banners. Here's everything you need to know.
Follow us here for more information on games.
Dota Plus- Summer Update 2021
With this new Summer Update for Dota Plus, we can witness the return of High Fives and Guild Banners along with more treasures and rewards.
High Five & Guild Banners

Back again, and available to all players, the High Five ability is here to help everyone celebrate the joys of Dota with both friends and foes. Because nothing accentuates the highs of a good play — or immortalizes a silly one — like a timely hand-to-hand salutation. We've also granted the Guild Banner ability to all members of a guild, allowing them to show off the guild's status and logo wherever they want during a game.

Dota Plus Seasonal Treasure

The Summer 2021 Seasonal Treasure is here, available for purchase with shards. Exclusive to Dota Plus members, this treasure features all new sets for Chaos Knight, Phantom Assassin, Outworld Destroyer, Wraith King, Sven, Treant Protector, Huskar, Brewmaster, Storm Spirit, and Naga Siren. There's also a chance to unlock the Trod & Cheddar courier, which comes preloaded with random prismatic and kinetic gems.
Updated Seasonal Quests & Guild Rewards
This new update comes with a new set of quests which will let players earn a total of 115,200 shards in the whole season. Well, this update also features guild rewards for different guild tiers as well.
Silver
Emoticon – mango
Emoticon – earth_perfect
Emoticon – earth_grin
Gold
Spray – Ancient Apparition Ice Cream
Spray – Sad Tree
Spray – Skywrath Dunno
Platinum
Chat Wheel – "What Just Happened?"
Chat Wheel – "Нет нет ДА!"
Chat Wheel – "你气不气?"
The update patch notes also feature information on the WePlay AniMajor & the Road to the International that will be starting from June 2. You can also visit the official page to view the entire patch notes for the Summer Update 2021.
The WePlay AniMajor & the Road to the International

There's only one Major left standing between the top teams in the world and the ultimate showdown at The International. Tune in June 2 – 13 to catch all the action in Kyiv, available to watch and follow in the Dota client. Witness the final clash on the way to Stockholm that will decide the 12 invited teams. The remaining 6 teams will be, as usual, determined by the Regional Qualifiers, where each region will compete for one final slot. The Regional qualifiers will be distributed over a longer period of time to allow for teams competing in the major to respect their respective countries' quarantine processes.

The dates for each qualifier are as follows:

EEU and SA: June 23-26

NA and SEA: June: June 30-July 3

CN and EU: July 7-10

More information on how to watch the qualifiers will be available after the WePlay AniMajor concludes. The International Main Event itself returns August 10 – 15, live from Avicii Arena.