Picture yourself geared up for a game of Dota 2. You're all set to join the ranks of competitive gamers, ready to prove your valor. But hold on a second! There's a sudden roadblock on your path to glory—the dreaded "Confirming Match" screen. It's like having your hero's abilities locked up when you're on the verge of victory, and the excitement is as high as the tallest tower in the game. For passionate gamers like you, every second counts in this highly competitive realm. The tiniest glitch can feel like an insurmountable mountain, blocking your way to victory.
The "Stuck on Confirming Match" issue in Dota 2 is causing significant frustration for players. Well, due to an unknown bug, when trying to start a game, the matchmaking system gets stuck on the "Confirming Match" screen for an extended period. This problem disrupts the gaming experience in several ways. Players are forced to wait for a prolonged period of time, sometimes up to an hour, before entering a game. This wasted time can be incredibly frustrating, especially when they're eager to play. As players repeatedly attempt to queue while stuck, the game may penalize them with increasing queue time penalties. These penalties can lock players out of the game for longer periods, making it difficult to enjoy a continuous gaming session. In some cases, players might experience disconnected matches, which can result in a loss of valuable in-game progress and potentially lower their matchmaking ratings. So, how do you deal with this issue? Are you encountering the same? Consider reading until the end to find out how to fix it.
DOTA 2 Stuck on Infinite "Confirming Match" Screen Bug: Is there any fix yet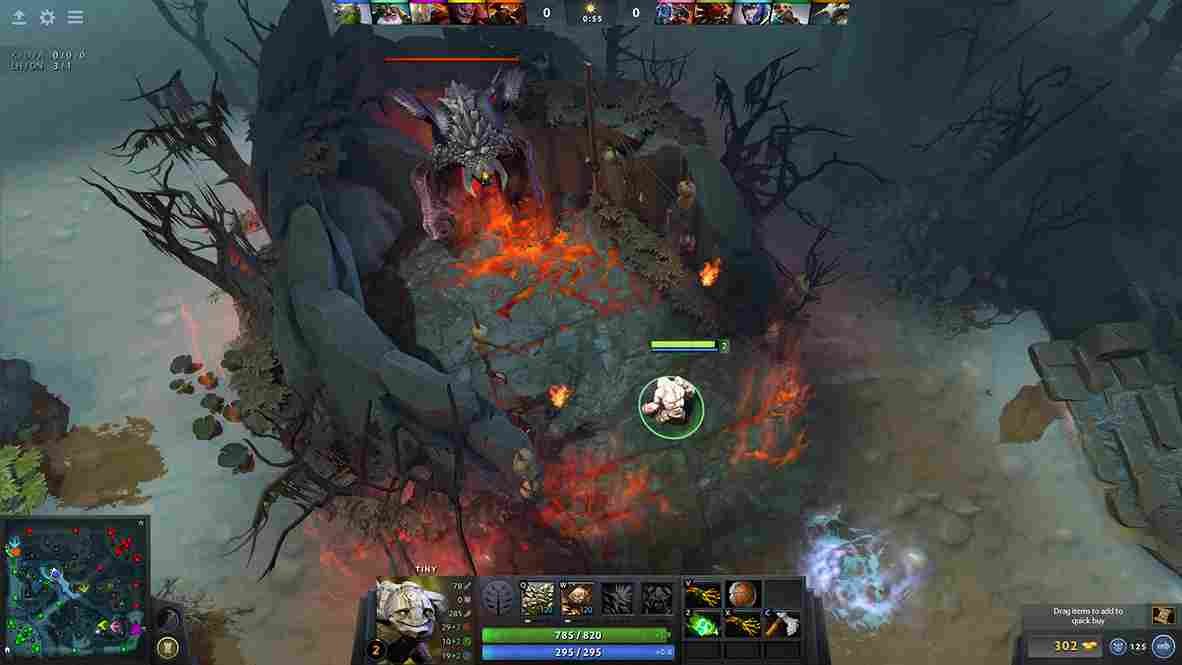 Sadly, when it comes to the "Stuck on Confirming Match" issue in Dota 2, there's no official solution because it's linked to the game's servers. You can try some suggested workarounds, but these might not work for everyone.
Wait out a little
If you encounter the "Stuck on Confirming Match" issue, don't panic. Wait for approximately five minutes before taking any action. Keep an eye on your screen to see if the servers come back online, and then try again.
Restart the game
If waiting doesn't resolve the problem, consider manually exiting from the matchmaking queue. It is time to close and restart Dota 2. But be cautious, as there's a chance of receiving a five-minute queue penalty if the servers become available during this process.
Restart Your Router
If the issue persists, try restarting your internet router. This can help establish a fresh and stable connection, potentially resolving any connectivity issues that might be causing the "Confirming Match" delay in the game. Also, try to use a LAN cable for a more stable and faster connection.
Update Dota 2
Make sure your Dota 2 game is up-to-date by checking for any pending updates or patches. Outdated game versions can sometimes lead to matchmaking problems, so keeping your game updated is essential.
Check Servers
Occasionally, the "Confirming Match" problem may be due to temporary server issues on the game's side. In such a case, patience is key! So, all you can do is wait for a while to see if the servers return to normal operation before attempting to queue again. You can also check the server status to see if everything is in order. You can visit DownDetector to get updates on the game's server status, as there is no dedicated page for it.
Remember that issues like this usually pop up at the end or start of a big update. So, who knows what the developers have in store for the players? Other than that, the problem is widespread, so the developers might pay attention and decide to drop a patch fixing this issue. But when will that happen? We do not know that yet because there hasn't been any acknowledgment from the developer team regarding this issue. So, until an official announcement is made, all you can do is try the given workarounds and check if they are effective.
Well, if you find this guide informative, make sure to follow DigiStatement for more reads like this. Read more: Palia Firebreathing Dragonfly: How to Get, Find, & Catch?