Dota 2 continues to improve throughout the years as Valve knows how to get the audience enticed. With that being said, the new Dota 2 Spring Cleaning update brings a lot to the table. One of the most played MOBA titles with interesting PvP and RPG mechanics, Dota 2 is widely loved by many people around the globe and it gets better as it ages. The sophisticated gameplay lets the user use their intuition to defeat creeps and destroy towers and gain experience to level up their character.
The game is quite popular in eSports and many new leagues and championships often get held for the game. Well, now let's take a look at the most ambitious update and what changes it brings to the game. Continue reading the article to know more about the game and every single detail of the Spring Cleaning update.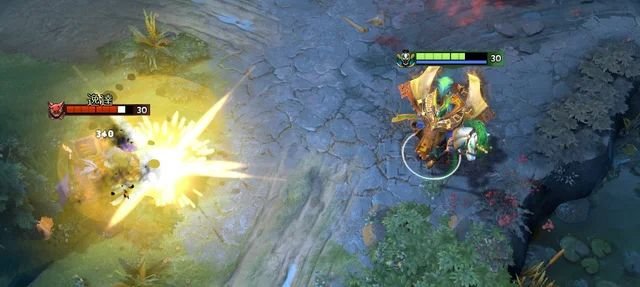 Details of Update in Dota 2.
The Spring Cleaning update of Dota 2 brings various bug fixes and implements brand new features that improve the gameplay. Check out the detailed info about the update below.
Updated shop search
Splurging golds on whatever you like should be simple and easy to do and the item shop search in the game has been upgraded with improved support for keywords. This will help you pick the perfect items to strengthen your character and only requires gold from your end to make a purchase.
Muting improvements
We know some players can get very loud in the game, to remedy that, the devs have refined the muting feature where you can mute anyone with a single click and report them as well. You can also right-click to mute text and voice independently for scenarios where the player's behavior might be okay, but you'd still want them out. You can also use the new Team mute buttons to block out an entire team communication with a single click.
Aghanim's scepter and shards
The Aghanim's scepter and shards have been revamped in the game and include more details about the exact number that change when equipped, and modified abilities also carry out this information in a more refined way, as a new dedicated section has been introduced. The upgrades have also been simplified so that users can understand them without any hassle.
Demo hero improvements
Are you playing the game for long and wish to change strategies to surprise your foes and eliminate them quickly? Or if you simply wish to see how enemies die in multiple ways with tidebringer strike. Well, you're in luck as Hero Demo has been reworked from the ground up that features multiple functionalities. Here are some of them listed below.
When toggling creeps off all existing lane creeps will be destroyed.

Added control to reset a hero back to level 1.

Buttons for leveling, adding Scepter, adding Shard, and toggling invulnerability now apply to all currently selected heroes.

Included the ability to control and remove a hero once you're done testing.

The northern section of the Demo Map has been expanded to provide a more flat area for testing.

Added controls to easily spawn Allied heroes, in addition to enemies.

Added buttons to spawn the 6 major runes.

Added a button to spawn a single creep wave from each side.
Along with that, many bug fixes and gameplay improvements have been implemented, making it the most ambitious update of all time. You can view the complete list here.
We hope that you enjoyed reading this article, stay tuned for more updates about Dota 2 and other news at Digistatement.