Gameloft took over the gaming industry with the release of Disney Speedstorm on 18th April 2023. Fans of Disney and racing games are head-over-heels for this game. Disney Speedstorm gains the hype it deserves with the launch of its Early Access and the unique gameplay it has to offer. Undoubtedly, it has become a go-to game for racers who get the chance to win the race as their favorite Disney and Pixar characters. Although the game is as perfect as the Disney and Pixar world, it has some issues of its own. Players have faced an issue where the game crashes after switching menu and want to know if there is any fix yet. If you're facing the same issue, we're here to help!
Disney Speedstorm is striving to become the best combat-racing game out there. As with every game, it is not without flaws. One such issue was pointed out by some players on Steam's general discussion forum, and we will be discussing the details of the same, so keep reading!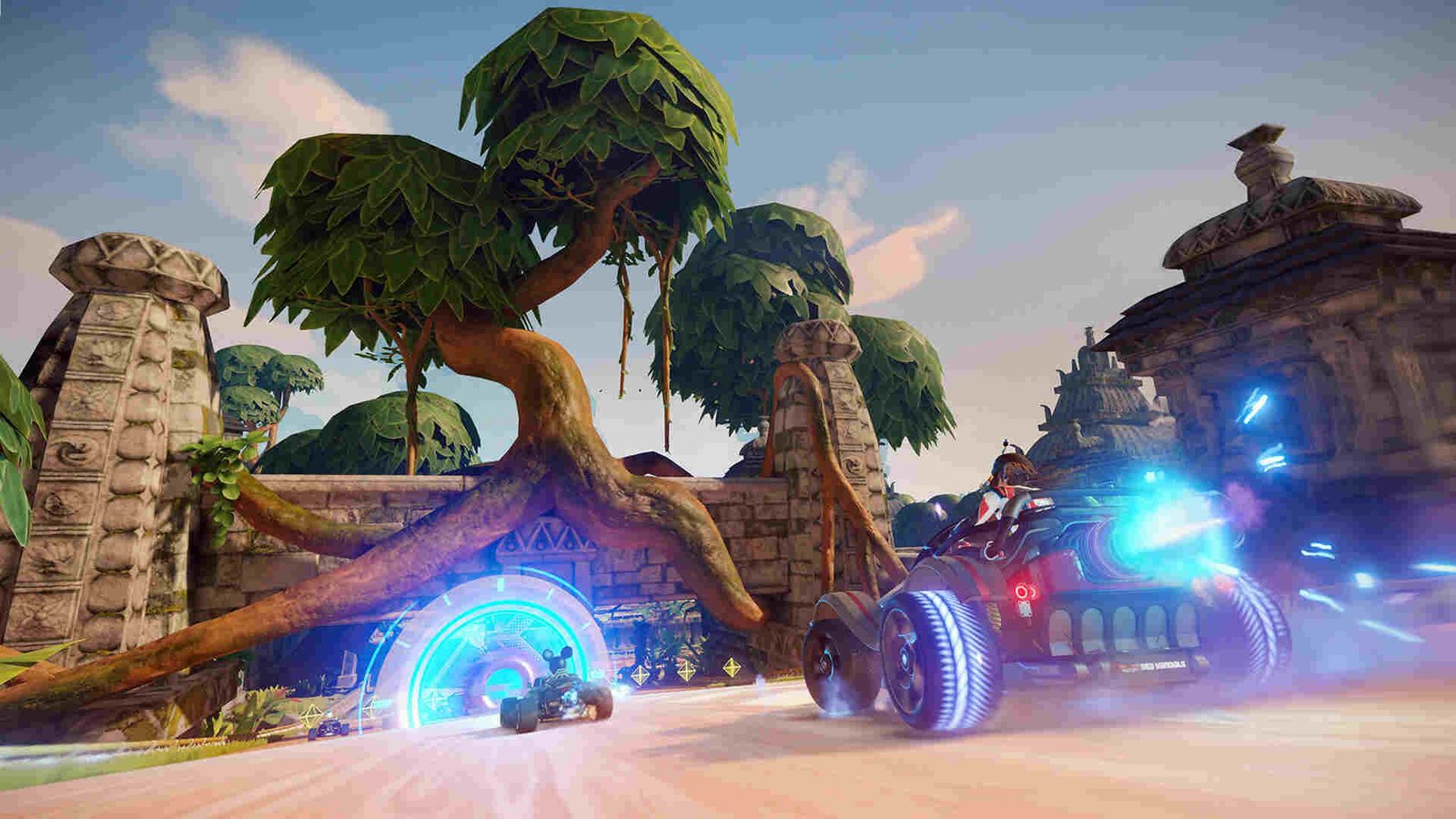 Disney Speedstorm crashing after switching menu issue: Is there any fix yet
Disney Speedstorm players have recently faced an issue while switching menus where the game seems to crash in the process. As of now, the developers have not gotten around this issue yet or have addressed it on any platform. This may be due to low reporting of the issue but don't worry, we're here to help.
A smooth gameplay is all a gamer needs and issues like crashing can prove to be a big deal breaker. Even though the devs haven't acknowledged the issue and provided a fix yet, there are a few workarounds you can try.
Internet Connection –
This one seems obvious but might just be the key to fixing the issue. Make sure your internet connection is working and strong. If you don't see any issues upfront, try running the network troubleshooter. Go to Settings > System > Troubleshoot > Other Troubleshooters > Network Adapter > Run. This will help you figure out if there is any issue with the connectivity. Once it displays the steps to fix the problem (if any), follow the instructions and restart the game.
Update GPU drivers –
Always keep your GPU drivers updated. With outdated ones, you might encounter game crashes. So, to be on the safe side, update your GPU drivers to the latest version.
Verify Integrity of Game Files –
At times games can encounter sudden crashes due to some corrupt files. Make sure to repair and verify game files from the launcher itself i.e. Steam. So, launch the Steam client, click on Steam Library > Right-click on Disney Speedstorm > Select 'Properties' from the drop-down menu > Click on Local Files > Select 'Verify integrity of game files'. This process verifies the game files and may take several minutes to complete the process. It is advisable to not run other system-intensive processes such as scanning for viruses along with the verification.
Restart PC –
It is not uncommon for games to hang or crash due to unknown issues. Crashing of the game might happen because something failed to load or unload the right way. Restarting your PC might solve this problem. There is a reason why restarting almost always works.
Reinstall the Game –
If nothing works, this old trick will never disappoint. Uninstall the game and try reinstalling it again. This should prove to be a sort of "hard boot" for the game. It will delete all the corrupt files and cache entries. Make sure to try out the earlier stated workarounds before uninstalling the game.
This brings us to the end of this guide, we hope these workarounds prove to be helpful. Check out Digitstatement for more information and updates about your favorite games!