With the release of Disney Speedstorm in Early Access on 18th April 2023, players are more than excited to dive into the game. Disney Speedstorm is all about players racing each other as their favorite Disney and Pixar characters. Adding to the spark, players can utilize their character's unique skills to win and secure the top spot. The game also features the Disney and Pixar world in their racetracks. However, players wish to enjoy the game on their preferred platforms, which leads us to the focus of this article. We will be sharing details about the compatibility of Disney Speedstorm on Steam Deck, so stick around till the end.
Bored on a Sunday or meeting your boring relatives? Steam Deck is a portable gaming system developed by Valve that allows players to enjoy their favourite games while lazing on the couch or on the go. Undoubtedly, it has gained popularity in the gaming community. However, a game requires a specific compatibility rate to be supported on Steam Deck. This rate is determined by the game's system requirements, resolutions, and frame rate. As a result, not all games are compatible with the Deck and require the developers to optimize the game accordingly. So, is Disney Speedstorm compatible with the Deck? Let's see.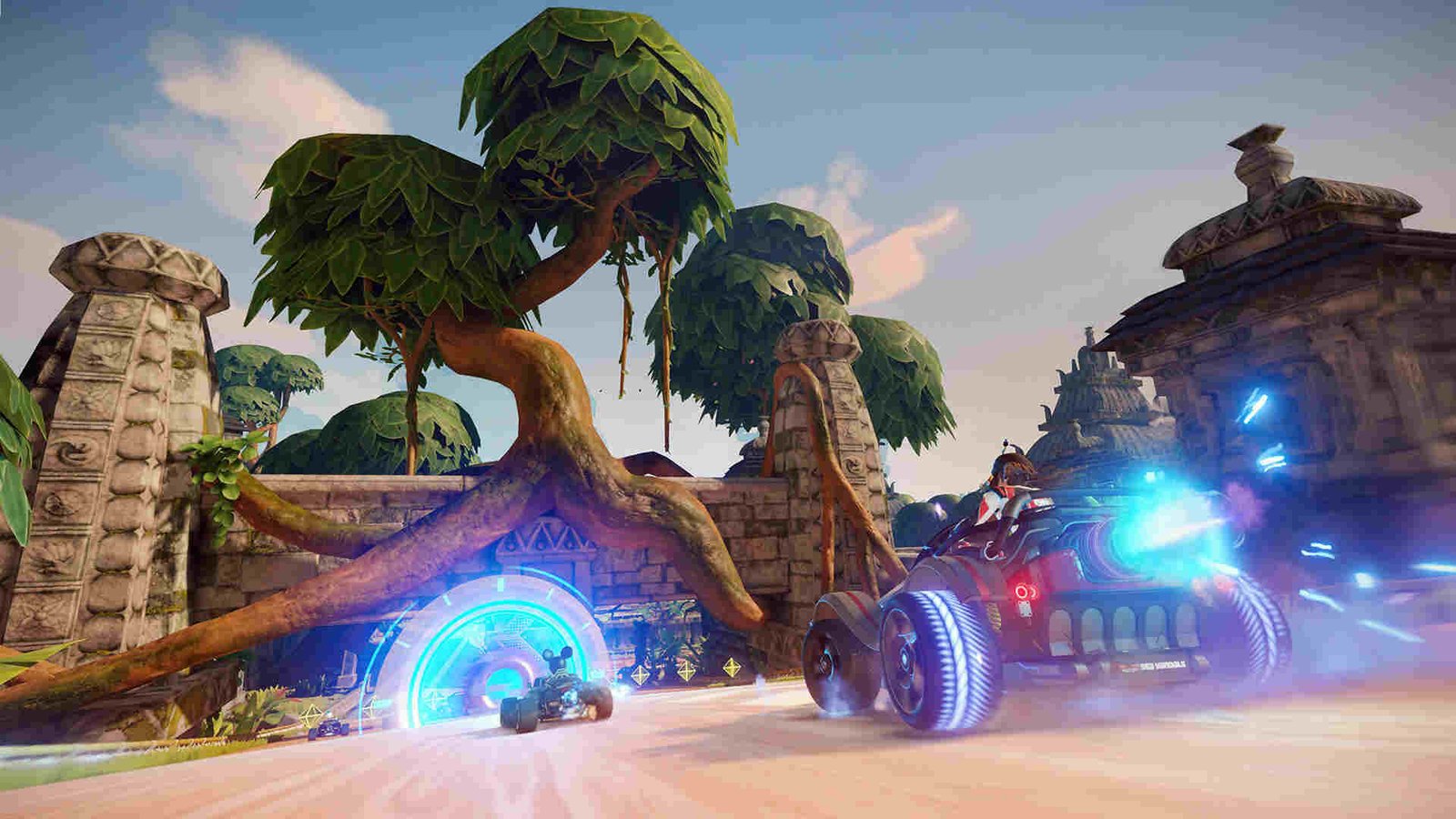 Disney Speedstorm Steam Deck Compatibility Details & More
Players are in awe of Disney Speedstorm, the gaming experience as a whole has won fans over. The game already has a lot to offer, on top of being playable on all popular platforms including PC, PS4, PS5, Xbox One, Xbox Series X/S, & Nintendo Switch. However, fans wish for more. What they really want to know is whether the game can be played on the handheld system by Valve. Well, as per the game's official FAQ section, the developers confirmed Disney Speedstorm to indeed be compatible with Steam Deck. So, players can enjoy the game whenever and wherever they want without being tethered to their PC or consoles. This additional console proves to be a step forward for the game, offering players more flexibility as to how they wish to play. With this, Disney Speedstorm racers can now show off their racing skills on the go.
This is not all, what's more impressive is that playing Disney Speedstorm on the Deck does not isolate you from other consoles forcing you to only match with fellow Deck players. Instead, it allows Steam Deck players to connect with players on PC and other consoles for an exciting cross-platform racing experience. This means the players can race their characters against a much larger pool of opponents. It goes without saying that Disney Speedstorm is a packet full of surprises and has more in store for its players going forward. With Steam Deck compatibility, and the title being in Early Access, Disney Speedstorm is poised to be better, with time of course.
This brings us to the end of this guide, and we hope your questions were answered. Follow Digistatement for more news and updates about your favorite games.