Gameloft comes bearing exciting news for its fans and racing enthusiasts with the release of Disney Speedstorm on April 18, 2023. Unlike other racing games, this battle-racing game is filled with surprises. Disney Speedstorm features racetracks across the worlds of Disney and Pixar, giving players a whole new experience. It also allows their players to race as their favorite Disney and Pixar characters. That's not all; it even equips your character with unique skill sets, which you can use to win the race! However, along with other Disney characters, fans are curious if they can play as Elsa or Anna in Disney Speedstorm. If you're a Frozen fan, stick till the end to find out!
Racing as your favorite Disney and Pixar characters almost seems like a dream, but not anymore! Gameloft is making your dreams come true with Disney Speedstorm. Twirl around as your favorite princess or goof around with Goofy; do what you must to win the race. The inclusion of characters from the Disney and Pixar universes has proven to be one of the most entertaining aspects of the game, which sets it apart from other racing titles. This newest addition to the world of arcade racing games is definitely raising the bar. Along with all these characters and abilities, fans are curious if the game includes their favorite characters from Frozen. So, can you play as Elsa or Anna in Disney Speedstorm? Let's see.
Can you play as Elsa or Anna in Disney Speedstorm?
Racing as their favorite characters in Disney Speedstorm, fans are already wondering why some of the most popular characters are missing in the game. Among the most famous characters who are absent in Disney Speedstorm are Elsa and Anna, from the fantasy movie Frozen. Unfortunately, as of now, players are unable to play Elsa and Anna from Frozen as racers in Disney Speedstorm. But who knows what the future holds? The developers have been tight-lipped about the upcoming characters.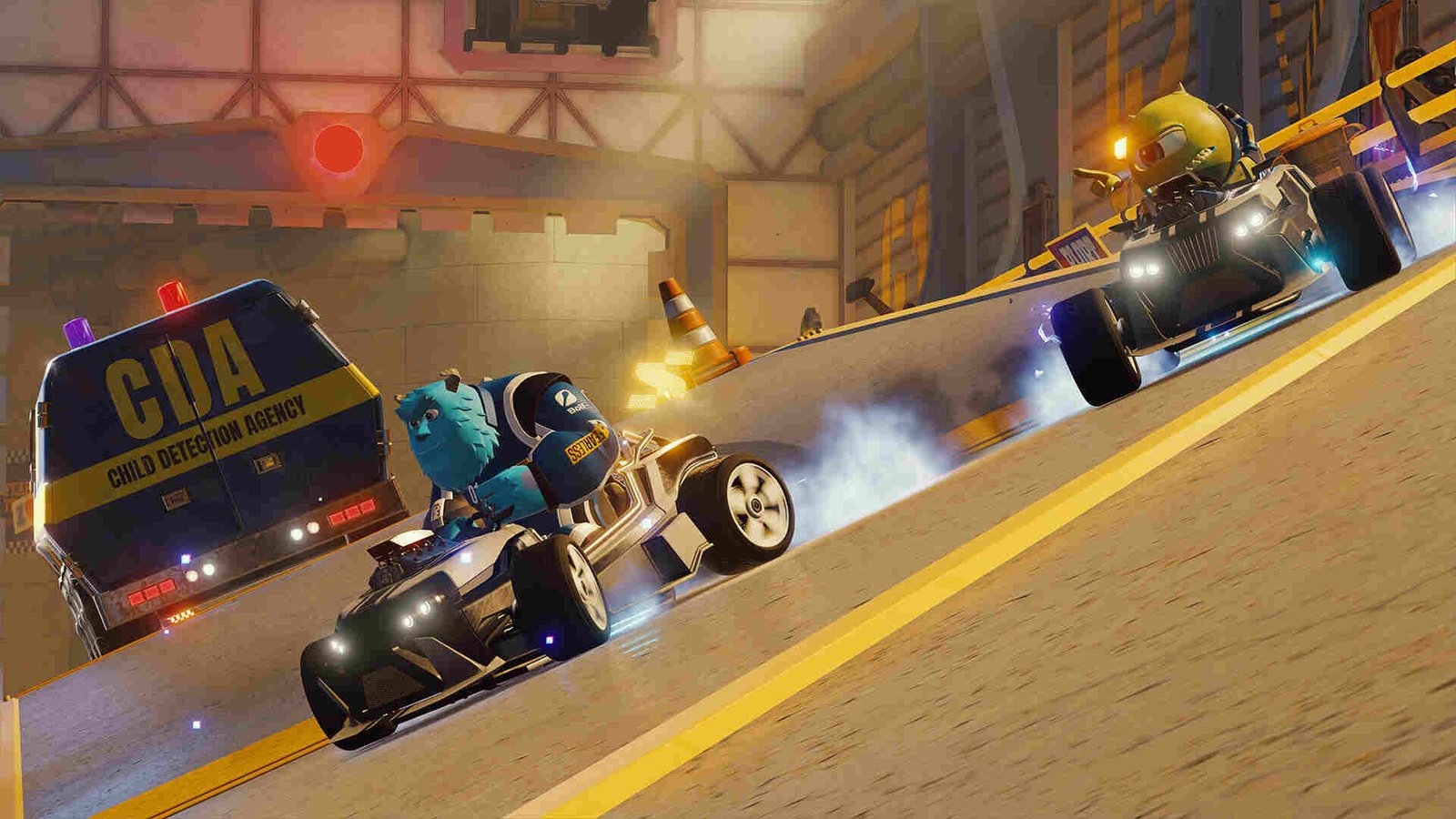 Since Disney Speedstorm is still in its Early Access phase and is constantly on the verge of bettering and improving, we can assume the addition of other characters soon. After the launch, the game included a total of 18 characters from various Disney and Pixar worlds, and we are quite sure that Gameloft won't be stopping anytime soon. The list of characters featured in the game is bound to increase as new characters are likely to be added with future DLC releases. This pattern has been followed for Disney Dreamlight Valley, which is yet another title from Gameloft.
So, maybe in the future, players will be able to play as Elsa and Anna in Disney Speedstorm. Since they're one of the most iconic duos, it is right to predict their addition not too far into the game. As this is still not officially disclosed by the developers and is based completely on our assumptions, make sure to take this information with a pinch of salt.
Anyways, this brings us to the end of the guide, we hope to have answered your query. Make sure to check out Digistatement for more exciting news and updates about your favorite games!