As Disney Dreamlight Valley is a life sim at the core, players can do everyday tasks, including fishing. The game received positive feedback from Disney and Pixar fans for unique relaxing gameplay and endless content. Fishing is one of the activities that serve many purposes whether it be for earning money or cooking delicious food. As the world of the game is huge, many species of fish reside in the seawater. If you're planning on getting some for yourself and would like to know how to fish, our guide will help you out. Continue reading the article to know how to fish in Disney Dreamlight Valley.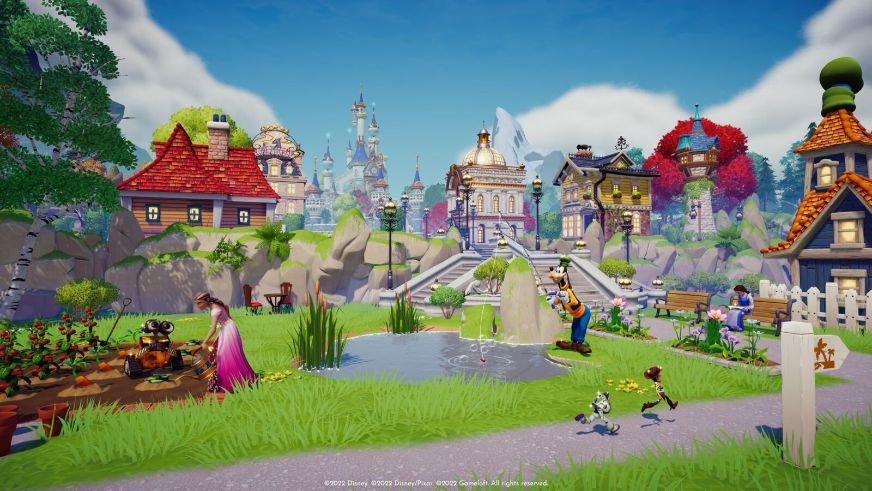 If you're new to the game, fishing can be overwhelming at the start, but with time you'll get used to it. Fishing is one of the relaxing activities that can yield you a few coins and let you prepare food. That being said, the process of fishing is pretty straightforward and we'll be guiding you every step of the way. Check out the below section to know how to fish in Disney Dreamlight Valley.
You can encounter and catch all sorts of fish with different variants. Each one offers a different value in terms of selling or cooking. We've listed all the fishes that you can encounter in Disney Dreamlight Valley.
1) Crab
2) Bass
3) Anglerfish
4) Carp
5) Cod
6) Bream
7) Catfish
8) Lobster
9) Fugu
10) Herring
11) Lancetfish
12) Kingfish
13) Tilapia
14) Swordfish
15) Salmon
16) Rainbow Trout
17) Shrimp
18) Pike
19) Tuna
20) Squid
21) Walleye
22) Sole
23) White Sturgeon
24) Perch
25) Seaweed
How to fish in Disney Dreamlight Valley?
Well, first of all, you will need to secure a Fishing rod before venturing into deep waters. The fishing rod can be acquired by completing the Fishing Expedition quest. The best part about the quest is that it is one of the easiest quests. Not only it'll teach you the basics of fishing via tutorial but also grant you a fishing rod as well. Once you've completed the quest, head to the pond or any water body.
Equip the fishing rod and look for the bubbles on the surface of the water body and aim it carefully. Once you hook a fish, a prompt will appear. As soon as you see the prompt to pull as fish, pull it quickly. It will escape into the water if you take too long. Timing is the crucial element here, otherwise, fishing is very easy and enjoyable in-game.
This concludes the article on how to fish in Disney Dreamlight Valley. We hope that you enjoyed reading this article. Stay tuned for more updates at Digistatement.