Disney Dreamlight Valley often encourages players to explore and discover new things that give a refreshing feeling. In the lush world of the game, lots of NPC and wildlife have something to offer, especially animals. If you feed hungry animals, you can have them as your companion and pet them to your heart's content. We've laid out all the information if you've been learning the basics of the game and want to know the benefits that animals bring to the table. Continue reading the article to know more about Disney Dreamlight Valley and how to feed animals.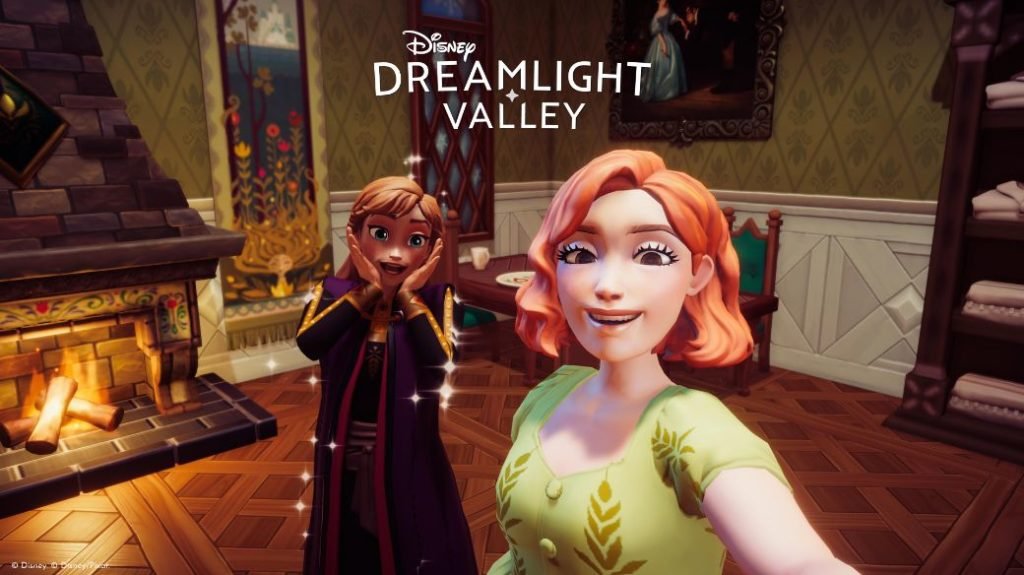 As someone who has watched all of the cartoons that featured Disney characters, this life sim video game offers more than that. Disney Dreamlight Valley is currently in early access so you can expect newer Pixar and Disney characters in future updates, along with new content. As a player, it is your duty to ensure the peace and well-being of characters by eradicating evil magic. Increasing sociability with characters is mandatory as you'll discover what lies for you and the rewards. Befriending animals in the huge world of the game also comes with perks and we'll be explaining all of that below.
How to feed animals in Disney Dreamlight Valley?
There are all kinds of animals from different species that reside in different areas that can be found at a specific time in the game. You'll have to do plenty of exploration if you wish to encounter the eight different animals at a specific time. You can also check The Critters Collection page to know more about every animal. It documents the location of every animal that piques your interest. Keep in mind that they won't be available every time you play the game so check back Critters Collection page and decide on which animal to approach. Animals can be elusive and will run away if they spot you. However, don't give up as they'll eventually calm down. Simply get close to them and once you see the interact button, press it. After that, select the food that you wish to feed from your inventory and you'll automatically feed them.
Animal location and how to approach them
While it may sound simple, the behavior of animals can be unpredictable so it is wise to prepare firsthand. We have laid out simple instructions on how to approach every animal below. That being said, check out how to approach and feed different animals in Disney Dreamlight Valley below.
Sea Turtle
Sea Turtles usually reside in Dazzle Beach and prefer Seaweed so it is best to feed them their favorite food. They are wary of any intruder and as soon as they see you, they'll pull their head into the shell. You have to be patient and don't move, sooner or later it'll come out of its shell and will receive your seafood gladly.
Foxes
Foxes can be found in Frosted Heights and like White Sturgeon so if you have it in your inventory, you can successfully feed them. They can be mischievous and would often make you chase them. Eventually, they'll allow you to feed them so you have to be persistent.
Raccoons
Raccoon's natural habitat is in the Forest of Valor and they munch on Blueberries, which is the food we'll recommend you feed it. Raccoons can be cautious so you need to keep your distance. Wait for the animal to stop and see if it's looking around curiously. Slowly approach it and you'll get close enough eventually to feed it.
Crocodiles
The general location where Crocodiles are found in is the Glade of Trust and they like Lobsters so you know what to feed them. It has a ferocious nature so when you approach it, wait until its head is down and stop if you see it looking at you. Once you close the distance, they'll gladly put their head down and expect you to feed the tasty treat.
Ravens
Ravens can be found at Forgotten Lands and as for what they like, it is unknown and we are yet to find out their choice of food. We'll update this article ASAP as soon as we get more info about the bird so check back from time to time.
Sunbirds
Sunbirds hang out at Sunlit Plateau and prefer to eat Bromeliad so you know what to do. After securing Bromeliad, you can approach the bird. These birds are fast so it might take a little while until you catch them and feed them their favorite food.
Squirrel
You can spot Squirrels at the Plaza and they love eating Peanuts, plus they are easy to find. Look around the area and you'll eventually see them running around. Just approach them and press the interact button to feed them. If you're unable to do so, it's because they're already well-fed and don't need food.
Rabbits
They are adorable animals that everybody loves for their cute appearance and skittish nature. Rabbits can be found in Peaceful Meadow and they eat Carrots. Playful by nature, they'll make you chase them and when it feels they had enough, they will take your food. If you're approaching them for the first time, they bounce around and eventually stop and allow you to feed them.
If you like a particular animal of the same color as your companion, all you have to do is feed them twice and they will be tamed. Keep in mind that all biomes where the animals reside aren't accessible early in the game so you'll have to play the game more before you unlock them. This concludes the article on how to feed animals in Disney Dreamlight Valley.
We hope that you enjoyed reading this article. Stay tuned for more updates about the latest game updates, news, and more at Digistatement.