For those who are unaware, Hilts are a special currency in Diablo Immortal that lets you have the ability to buy special items and resources with Lieutenant Fizriah, a merchant who deals in them. You can get them by completing certain challenges like Codex Rewards, Challenge Rifts, Faction Quests, etc. Given the nature of their rarity, it has to be spent wisely and is one of the most valuable items in the game as it can't be obtained by killing enemies or even raid bosses. In this short guide, we'll be guiding you on how you can get Hilts in Diablo Immortal and acquire special items. Continue reading the article to know more.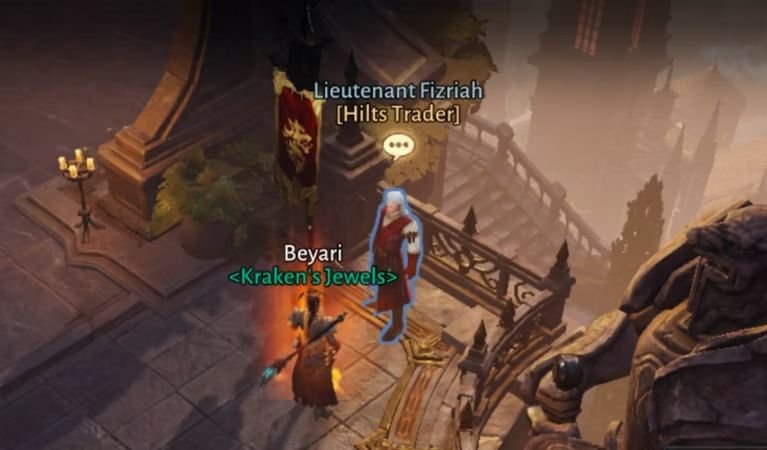 How to get Hilts in Diablo Immortal
As Hilts are the rarest items in Diablo Immortal, they aren't hard to find as long as you know where to look. It can be used for crafting materials that are somewhat difficult to get. To get hilts, you need to complete the following activities listed below.
Complete Challenge Rifts
To acquire Hilts, you need to complete as many Challenge Rifts as possible, another perk of completing it is you'll rise above the ranks on the groups and leaderboard section. The game will reward you with Hilts with the successful completion of challenge rifts.
Codex Rewards
Codex provides a lot of challenges for players to complete, especially in the conquest section, and is one of the convenient ways where you can claim Hilts in Diablo Immortal. The challenges vary from improving combat rating to many in-game activities that often come with achievement rewards and most of them have Hilts as a reward.
Battle Pass rewards
You can expect a fair amount of rewards by completing Battle Pass in the game and Hilts are also included in the list of rewards that you can obtain by completing them. Not only that, but you'll also be eligible to claim unique rewards by completing it.
Registering the first kill of the day
Many players have reported that they successfully obtained hilts by registering the first kill of the day which is something that you can consider doing to increase your chances of spawning hilts. Do keep in mind that there is no guarantee of getting it on every try but is worth the chance.
Leaderboards
As you rank higher on the leaderboards in both solo and group, the more your chances of getting Hilts as rewards will increase. If you're solo, you need to reach the top 1000 rank and if you're in a group, you need to make it to the top 250 to get Hilts in Diablo Immortal. You can also attempt PvP battlegrounds or complete faction quests to get hilts as rewards.
We hope that you enjoyed reading this article, stay tuned for more updates at Digistatement.