A lot of Diablo 3 players have suddenly run into Error Code 1. This strange issue is preventing them from enjoying the game. Naturally, everyone is looking for a way to fix this issue. Most people don't know what this error code means. This creates a lot of confusion. At the moment, it seems like Error Code 1 is triggered due to network or connectivity issues. These types of problems are generally easy to resolve. So, if you are also looking for a solution, then you have come to the right place.
Diablo 3 is the third game in the franchise. Although it did not get a good start, the game eventually gathered a decent player base. The hack-and-slash RPG allows you to experience the thrill of decimating enemies in style. The game has been successful in recreating the dark and gloomy environment that the fans loved in the past titles. But, Diablo 3 has a lot of new things that were not present in the previous games. This includes a wide variety of weapons, charms, and followers. But similar to other games, Diablo 3 also struggles with a lot of issues. Error Code 1 has a tendency to pop out every now and then. So, it is important for you to know how to fix this issue.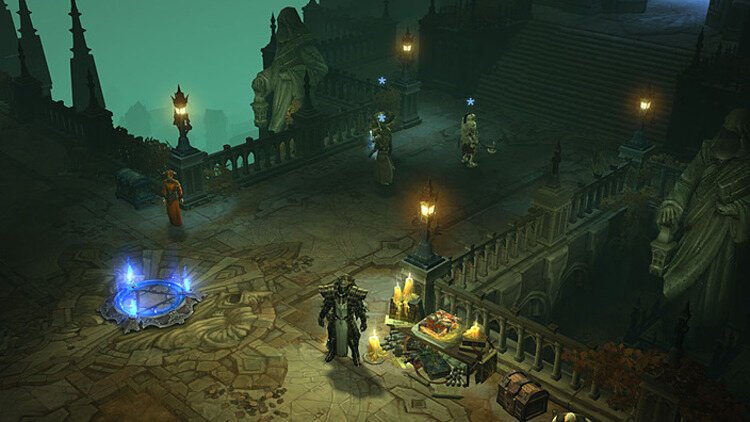 Diablo 3 Error Code 1: How to fix it?
As we mentioned before, Error Code 1 occurs due to network and connectivity issues. Although players have been unable to find an official fix for the problem, there are a couple of methods that might potentially resolve it. We have listed all the methods below for you.
1) Reboot your system-
First and foremost, close the game and all the other applications running on your system. Then, reboot your PC or console. This generally fixes small bugs and glitches.
2) Check your internet connection-
You will trigger Error Code 1 in Diablo 3 if you don't have a stable internet connection. So, make sure that you are getting a decent internet speed and that your connection is not fluctuating. Also, we recommend using an Ethernet cable over a wireless connection for gaming.
3) Power cycle your modem and router-
Next, you need to power cycle your networking devices. You should do this from time to time in order to keep your devices in perfect condition. It is very easy to do so and we have mentioned all the steps required for it below.
Disconnect all the devices from the internet.
Turn off your modem and router.
Wait for at least 60 seconds and then turn the devices back on.
Now, only connect your PC/console to the internet and then launch the game.
Check if you are still getting Error Code 1.
4) Verify the game files-
You can also get these types of error codes if you have missing or corrupt game files on your PC. Fortunately, you can easily fix this problem. For this, you will need to open the Battle.net application. Now, just follow the instructions below.
Launch the Battle.net app.
Click on Diablo 3.
Go to Options.
Click on the Scan and Repair option.
Click on Begin Scan and wait for the process to complete.
5) Update your network drivers-
Outdated network drivers can also trigger these types of issues. So, you should always make sure to keep them up to date. We have mentioned all the instructions needed to do so.
Press the Windows key and type Device Manager.
Go to Network Adapters and expand it.
Right-click on the adapter and then click on Update driver.
Wait for the process to complete and then restart your PC.
6) Check the server status-
You might trigger Error Code 1 if the game's servers are down. This usually happens when the devs are doing some server maintenance or adding new stuff to the game. You can either visit Blizzard's official support page or Diablo's official Twitter page for more information regarding this.
7) Reinstall the game-
Now, if nothing else works out for you, then your last option is to reinstall the game. We recommend doing this as a last resort. If you want to do this, then uninstall the game from your system and then remove all the game-related files. Now, do a clean installation of the game on your PC or console.
Well, this also brings us to the end of the article. We hope that you were able to resolve the issue. Stay tuned to Digi Statement for more such gaming guides.