Sony Computer Entertainment's PlayStation 4 (PS4) is a home video game console. It was launched on November 15, 2013, in North America, November 29, 2013, in Europe, South America, and Australia, and on February 22, 2014, in Japan. A console of the eighth generation, it competes with Microsoft's Xbox One and Nintendo's Wii U and Switch. Although this gaming console has become very popular, it faces certain errors. One of the errors in PS4 is the 'error code e-8210604a'. If you too are facing this error, we have it all covered in this blog.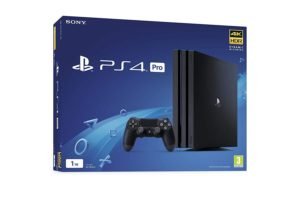 About PlayStation 4
Moving away from the more complex Cell microarchitecture of its predecessor, the console includes an AMD Accelerated Processing Unit (APU) based on the x86-64 architecture that can theoretically peak at 1.84 teraflops; AMD claimed that it was the "most powerful" APU it had developed to date.
The PlayStation 4 includes Wi-Fi, Ethernet, Bluetooth, and two USB 3.0 ports. There is also an auxiliary port for connecting the PlayStation Camera, a motion detection digital camera system first introduced on the PS3. The kit includes a mono headset that can be plugged into the DualShock 4.
PlayStation 4 is not compatible with any game for older PlayStation consoles.
What is the error code e-8210604a on PS4?
PlayStation faces many errors. One of them is the 'error code e-8210604a'. Many PS4 users are encountering Error Code e-8210604a and they are unable to renew subscriptions or purchase anything. It is a payment-related error that restricts the users from making any payments and making purchases.
How to fix the 'error code e-8210604a' on PS4?
Until now, there are no patch updates available for this particular error, but we do have some fixes which will help you resolve this error on your PlayStation.
Method 1 Change your Email ID
You can simply change the email address which is connected to your PS Store. This is how you can do it:
For PC users:
Go to the 'Your Account' option.

Navigate to the Security section on the left side.

Enter the previous Login id/Email Address.

Enter the new Email you want to associate with the PS store.
For PlayStation users:
Navigate to the 'Menu' on your PlayStation.

Then open 'Settings'.

After that navigate to the Account Management Section in the Account Data.

Select the Login ID or Email.

Enter the New Email you want to put on your PS store.
Method 2 Add Funds to your Account
Follow the steps mentioned below to add funds to your account:
Go to the system settings in your console.

Navigate to the 'Account' option in Account Management under the Account Information option.

Then click on the 'Wallets' option.

After that click on 'Add funds.'

In this way, you can add some money directly to your account.
It will simply solve the error and you can purchase whatever you want with your PayPal, debit card, or credit card.
These 2 simple methods will help you resolve the error on your PlayStation 4.