The Arbalest is by far the most magnificent rifle in Destiny 2 that boasts extraordinary firepower when you're surviving in PvE. The sleek appearance of the linear fusion rifle is the preferred weapon of choice for many players who fight against enemies with a higher defense like shielded enemies and more. Packing immense firepower, Arbalest can't be obtained through conventional methods as the method to obtain it is tricky in the game, that's where our guide comes in. If you want to acquire Arbalest, we've covered everything you need to know to get your hands on the weapon. Continue reading the article to know how to get Arbalest in Destiny 2.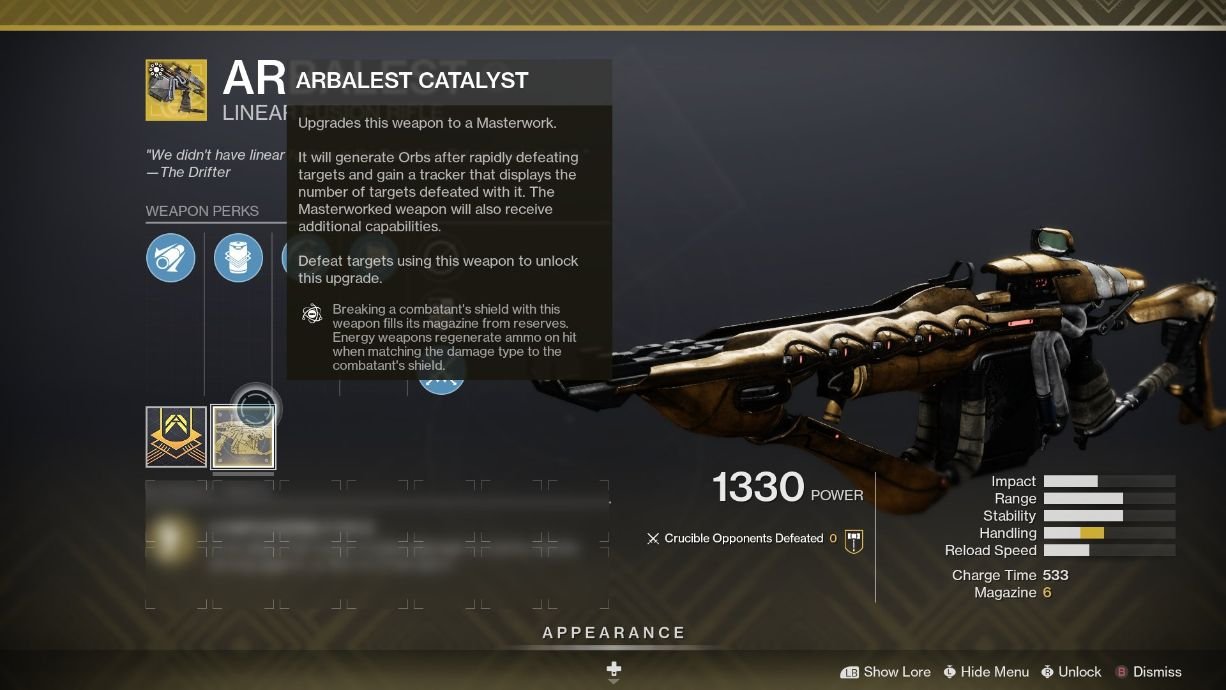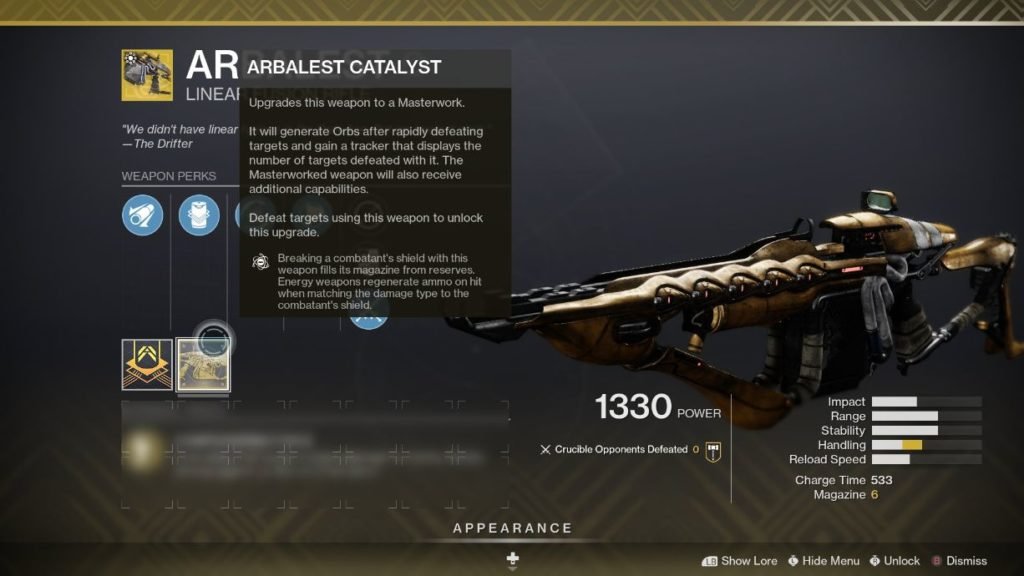 Features of Arbalest in Destiny 2
Ever since Bungie's 30th anniversary, Arbalest has received plenty of new buffs, and many veterans and newer players use this to fend off stronger enemies with elemental-type shields, Barrier champions, Hive Wizards, and Fallen Captains. It also inflicts additional bonus damage against enemies, making it an ideal weapon to deal the finishing blow and if you further upgrade it with the right build and mod, it is even capable of one-shotting guardians if you're accurate in your aim.
How to get Arbalest in Destiny 2?
Unlike other rare weapons that you can easily get a hold of with the right resources and Tower Exotic Archive, Monument to Lost Light, etc, this weapon can be acquired through PvP, PvE drops, buying it from Xur, and lastly Exotic Engrams. In Exotic Engrams, Arbalest will drop from completing its activities so make sure to attempt every single one of them until the rifle drops as a reward item.
It all boils down to if the RNG is generous to you and drops Arbalest in a few tries by attempting any of the events mentioned above. If you want to increase your odds of getting it, buying Legendary Shards and Exotic Cipher from Xur has worked for many and is something worth a try.
If you're taking part in the Revelry event, Eva Levante sells Arbalest that you can buy from her. She is usually located at the tower, however, she won't sell you the weapon unless you have the "Party Triumph" and you'll have to complete seven triumphs event. Once you're done with it and earned the "Party Hard" triumph, speak to her and you'll have the option to buy the elusive rifle.
We hope that you enjoyed reading this article, stay tuned for more updates at Digistatement.