Destiny 2 is one of the most popular games from Bungie, and the game was released in 2017. The game is still popular among fans and the reason behind this is the regular addition of new and good content to the game.
However, Destiny 2 players are experiencing server connection issues and tapir error. Bungie has officially recognized the issue and released a statement regarding the same. Have a look at the official statement down below.
We are investigating issues causing some Destiny 2 players to receive TAPIR errors.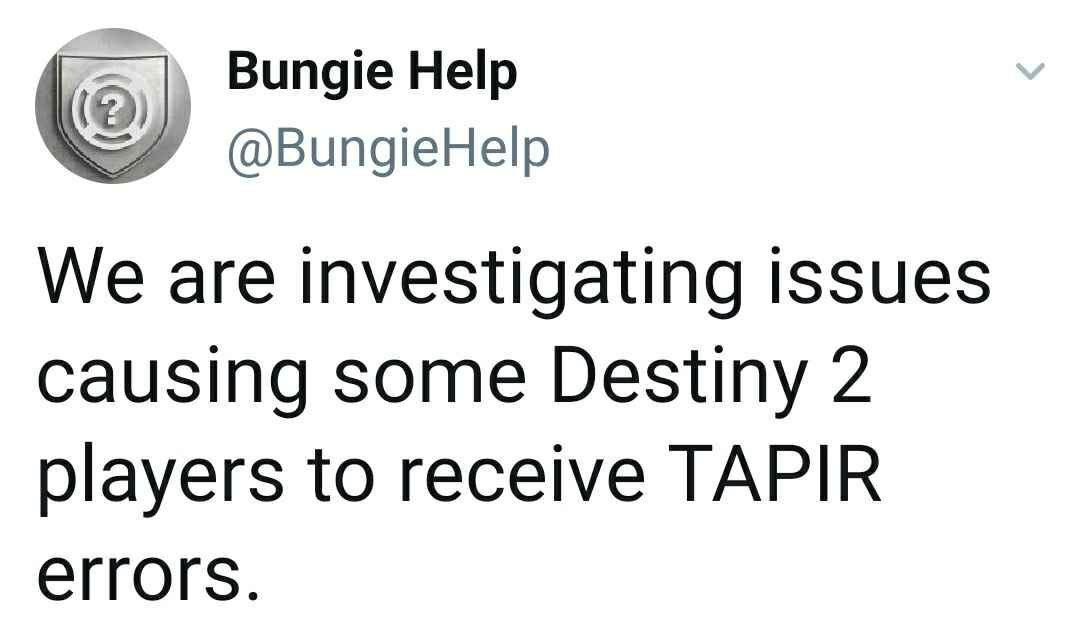 For a quick refresher, In Destiny 2 game, players take the role of a Guardian, protectors of Earth's last safe city as they wield a power called Light to protect the Last City from different alien races. One of these races, the Cabal, led by the warlord Dominus Ghaul, infiltrate the Last City and strips all Guardians of their Light.
The player sets out on a journey to regain their Light and find a way to defeat Ghaul and his Red Legion army and take back the Last City.