If you are a fan of quirky games with unique mechanics, then Demonschool may be right up your alley. If you did not know, Demonschool is a unique tactical RPG where players are required to plan out their moves strategically before executing them to take down the Demons and other bosses. The game takes place is an island shrouded in mystery where the main character arrives as an exchange student. There are characters to befriend, a university to attend, and mysteries to be solved. All in all, the game offers a fresh take on the overall tactical, turn-based strategy genre. Now, if that sounds intriguing, then the next question you might have before thinking of playing the game is about the availability of controller support. If that is the case, then just keep reading this article to know if full controller support on PC is available in Demonschool.
As mentioned earlier, the combat system in the game is somewhat turn-based where players will be required to plan out the moves and combos during the planning phase. There's something about holding a gamepad in your hands that feels natural and intuitive, especially when it comes to games that emphasize movement-based mechanics. The analog sticks and triggers on a gamepad offer a level of control and flexibility that is unmatched by a mouse and keyboard, allowing players to execute complex maneuvers and combos with ease. And most gamers will agree that they would prefer sinking on their couch rather than stooping in front of their monitors while enjoying their favorite games. But, to enjoy a PC game with a controller, it must have support for the same. So, does Demonschool have controller support? Let's find out.
Demonschool Full Controller Support On PC: Is it available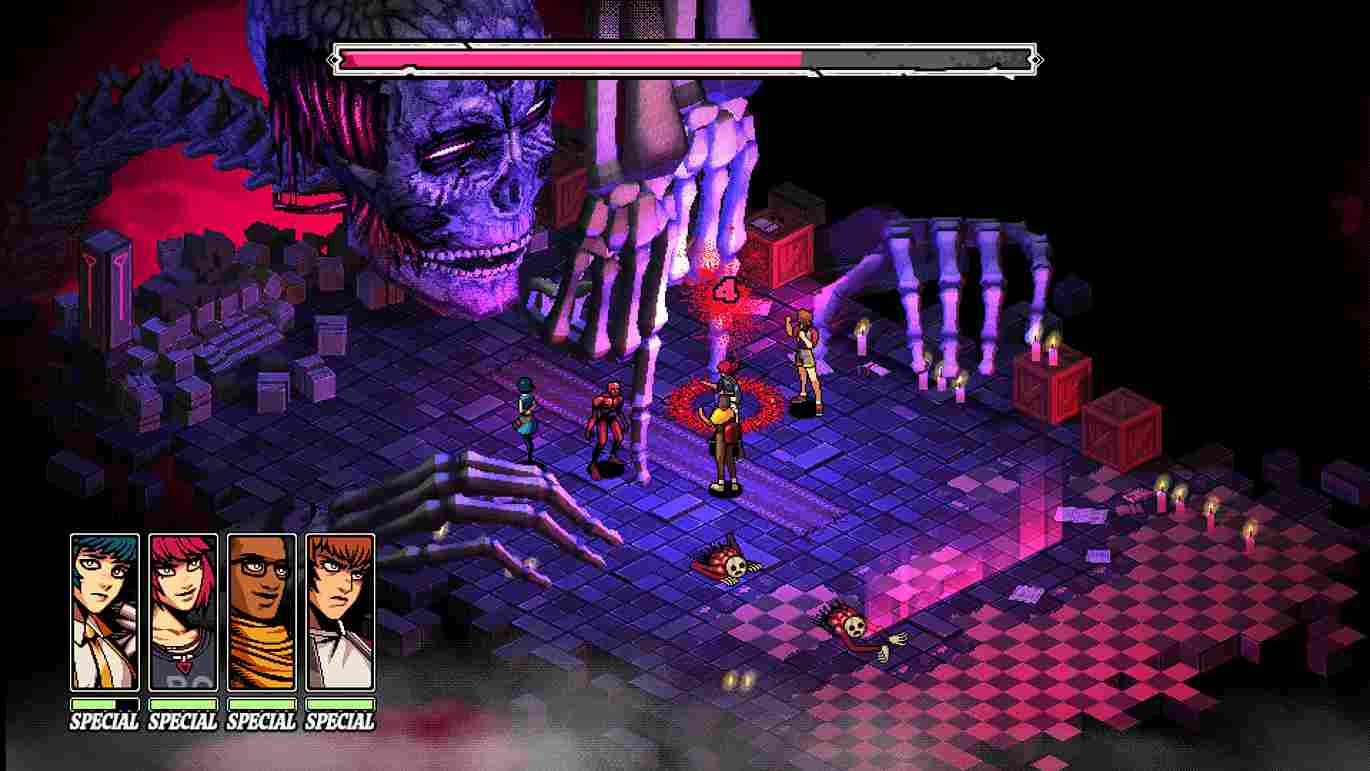 Now, to cut to the chase, full controller support is in fact available in Demonschool. This has also been confirmed on the game's official store page on Steam. This means that players will be able to play the game through any gamepad of their choice, whether it be an Xbox controller or a PlayStation controller. We also recommend players use controllers as the battlefields in the game are divided into tiles that somewhat resemble a chessboard. This game rewards tactical movement across the battle grids rather than emphasizing the stats of the characters to deal maximum damage to the foes. This is where playing this game through a controller can be more pleasing than frantically smashing keys on a keyboard.
And that is all the information we have regarding full controller support and its availability in Demonschool. We trust that this article has provided valuable insights and has proven to be a useful resource for you. And while you are here, also see if the upcoming Diablo 4 will have full controller support on PC. That brings us to the end of this article. Keep checking Digistatement for all your gaming-related queries.