If you are familiar with the Demon Slayer anime, you would know what Flame Breathing is. Used often by Kyojuro Rengoku, this technique has become quite popular in the anime world as it was beautifully portrayed in the Demon Slayer Mugen Train movie showing its effectiveness against demons. Anyways, fans of the Demon Slayer series can now experience what it's like to use the Flame Breathing technique in the new Demon Slayer Midnight Sun Roblox game. This technique can be learned by interacting with Kyojuro himself and then passing a test, but the issue where most players get stuck is finding him in the game. So, if you are also looking for Kyojuro to learn the Flame Breathing technique in Demon Slayer Midnight Sun, consider reading this guide till the end.
Demon Slayer Midnight Sun is currently one of the popular Roblox games due to the fact that it is based on the Demon Slayer anime. Being an RPG title, players get the choice of being a respected Demon Slayer, or a vicious Demon, and learn new skills to decimate opponents efficiently. That being said, one of the most sought-after techniques that players of the game are interested in is Flame Breathing. Once learned, players get access to 4 powerful attacks using this technique, making it a very essential addition.
Demon Slayer Midnight Sun: How to unlock & get Flame Breathing
Unlocking the Flame Breathing technique in Demon Slayer Midnight Sun can be a bit tedious if you don't know what to do. To learn this technique, you will have to first find Kyojuro in the game. But, where is this character located in the game? Here are all the details-
Once you are spawned in the game, head outside, and continue walking toward The Lost Woods area.
Next, cross the two bridges you will find in your path, and then continue forward until you are on land filled with hay.
After reaching there, continue walking until you come across two ramps placed on the elevated area.
Use those ramps and gain access to the area above. Once there, you will have to head toward your right and enter a small hut, with candles on the railing. This is where you will find Kyojuro.
After you find him, interact with the character and accept this invitation to participate in the test. Once you select Yes, the game will load into the testing area. Here, you will need to fight a bunch of enemies, and if you manage to defeat them, you will have access to the Flame Breathing technique that offers a total of 4 attacks.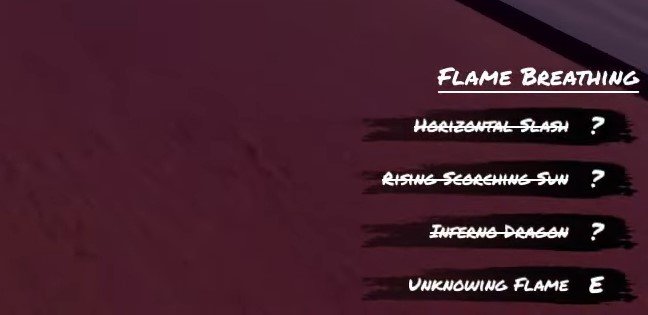 Well, that's all the information we have regarding unlocking Flame Breathing in Demon Slayer Midnight Sun. We hope you found this guide helpful. If you did, make sure to visit Digistatement for more such interesting guides on the latest gaming trends.