A study conducted for over 7500 Japanese school students ranked the protagonist of the Demon Slayer series, Tanjiro Kamado, as #1 of 10 most admired people in their lives, where their mothers, fathers, and teachers ranked far lower than the teen demon slayer! A whopping 97.1% of Japanese respondents to a poll conducted online said that they knew of the existence of the Demon Slayer Kimetsu No Yaiba series.
The excessively popular anime and manga series is now looking to make as big of an impact worldwide as it already has in Japan, and in this regard, the new Demon Slayer Hinokami Chronicles video game will soon be ready for global release. While there has not yet been an official announcement for a global release of the game, a listing in the Microsoft store has leaked a lot of information about the game. Let's take a look at everything that was revealed here.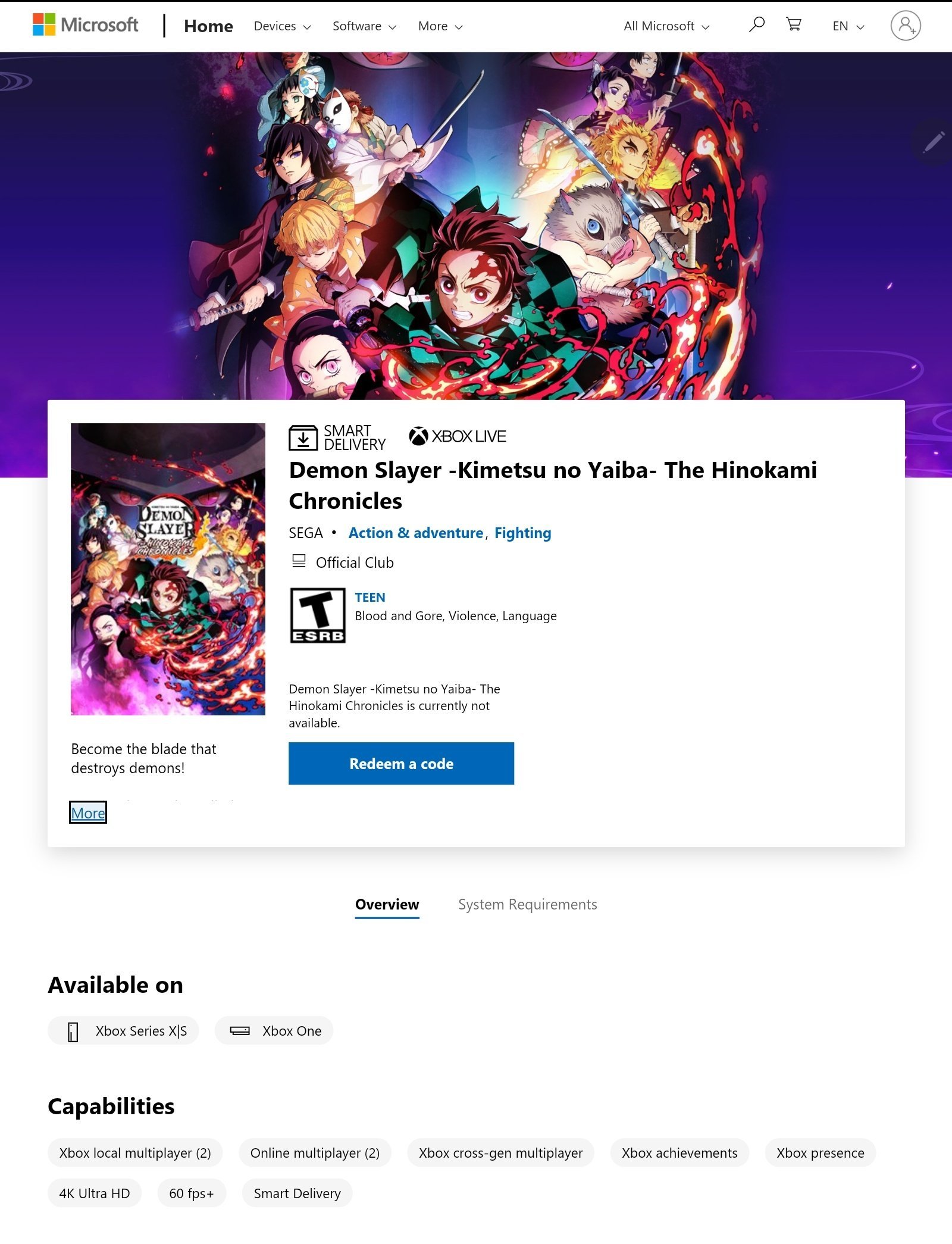 The landing page alone of the game listing gives us a lot of information, with the most important one being the fact that Sega Corp will be publishing the global release version of the game. Sega is, of course, best known for the Sonic the Hedgehog series, and are definitely one of the best-known Japanese video game corporations alongside Nintendo, so there could not be a more perfect publisher for the game to catch the average gamer's eye.
The lower half of the listing is rife with information. First up, there is going to be a deluxe version of the game, that will presumably include more character keys than the standard edition, which will come with keys for Shinobu Kocho, Giyu Tomioka of the Demon Slayer Academy.
The most important piece of info here is that the game will be coming out October 15, 2021, which is not too far away from now, which means we can probably expect an announcement to come soon.
The approximate size of the game is 23 GB, so make sure to start clearing up your hard drive if you need to.
We hope you are as excited as we are for what should be a masterpiece of a game. Make sure to check out our other articles on the upcoming Forza Motorsport 8, Demon Slayer Hinokami Keppuutan and F1 2022. Cheers!