Death in the Water 2 has been a great surprise for everyone. Now, players are wondering if the game has Ultrawide support as well. Well, it has stunning graphics and underwater scenery. Naturally, folks who own big, high aspect ratio displays want to enjoy the game to its full extent. But, if a video game does not support ultrawide displays, then it will look really bad on these screens. So, if you also wish to purchase this game and are wondering if it has ultrawide support, then you have come to the right place.
Death in the Water 2 is a beautiful game that will take you on an underwater journey. Players will get to explore the vast expanse of the oceans and encounter beings of the deep. You will also have a variety of weapons to tackle these unwanted guests. So, be prepared to face sharks, sea snakes, and other leviathans while exploring the murky sea bed. The dark and mysterious environment becomes even scarier with the frequent visits by the Kraken. But, your goal is to keep exploring and looting the treasures hidden underwater. But, does Death in the Water 2 support Ultrawide displays?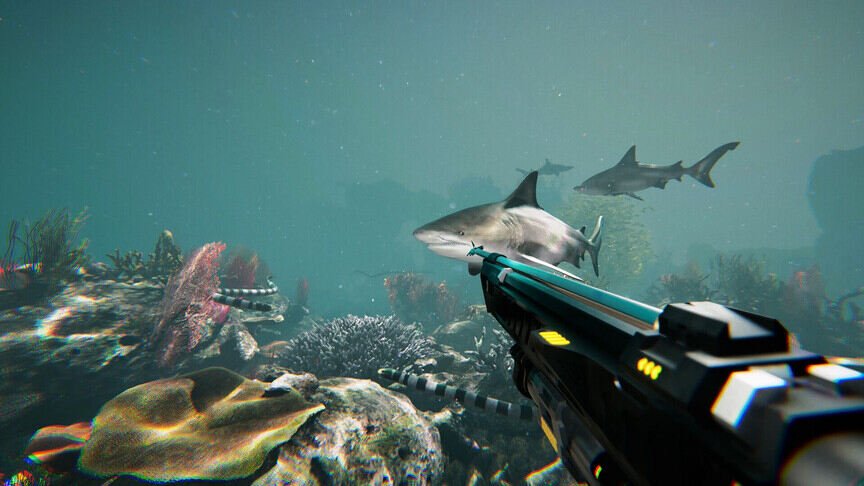 Death in the Water 2 Ultrawide Support: Is it available?
Well, we are delighted to let you know that Death in the Water 2 has Ultrawide Support. This means that you don't have to worry about black stripes at the corner of your UW screen while running the game. This is the biggest problem folks with such displays face when running a lot of video games. If a title does not have ultrawide support, the game will get chopped from the sides and run in the middle of the screen leaving glaring black stripes at the corners. This not only looks bad but also breaks the immersion.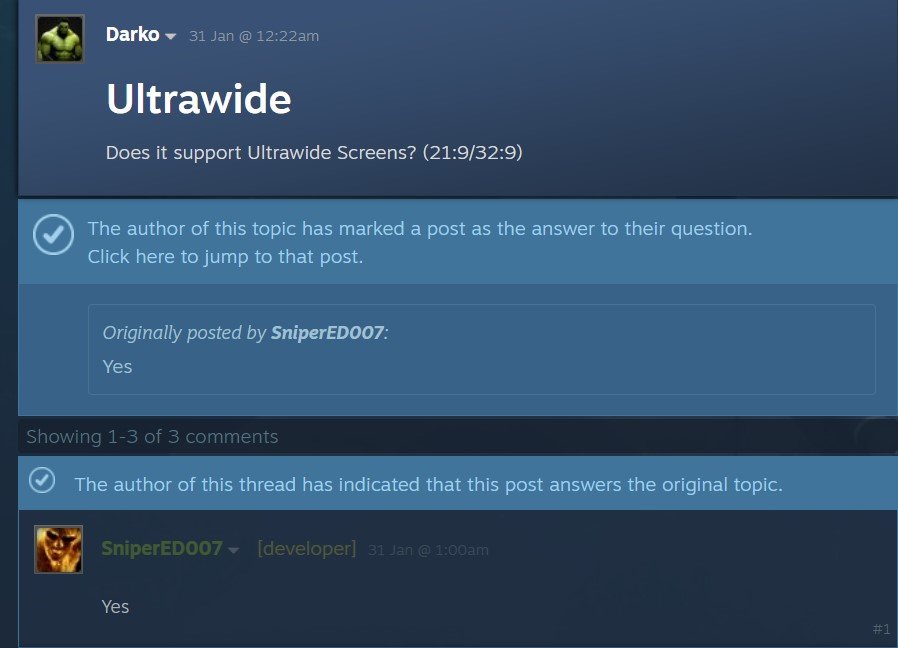 Fortunately, you don't have to worry about any of these problems while running the game on your ultrawide displays. The devs mentioned this information while answering a question on the game's Steam forum. The user had the same query and the devs ensured that the game fully supports 21:9, and 32:9 ultrawide displays. This is great news because Death in the Water 2 has a really small development team behind it. Generally, indie devs do not add these types of luxurious features to their games. But, in the case of this, they did. Well, this brings us to the end of this article. Stay tuned to Digi Statement for more such guides.