Update: Dead Space Remake has been globally released and players took the liberty to try and run the game on their Steam Decks. Well, as per reports, the game freezes quite frequently on the Steam Deck due to issues with shaders. So, it is safe to say that playing Dead Space Remake on Steam Deck won't be a pleasant experience as of now. But, you can definitely play it on the handheld console.
---
Original Post from 23rd Jan follows below-
As the release date of Dead Space Remake is getting closer, many game fans wonder whether this game would be playable or compatible with the Steam Deck or not. Usually, every game that gets released on PC through Steam is expected to have a dedicated version for Steam Deck too. Carry on reading this guide till the end to find out everything about this topic.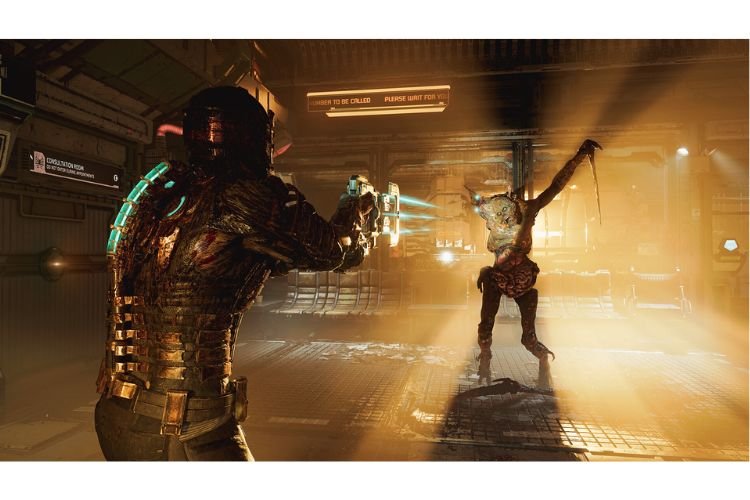 Steam Deck is one of the newly introduced video game consoles. It is a handheld video game console that stands strongly with its competitor, Nintendo Switch. What gives this console an upper hand against Switch is that you can play almost every Steam game on this platform by hook or crook. It means that whether developers built a separate version for this platform or not, players manage to manually install their favorite game and tweak some settings to make the game playable on it. Steam Deck is compatible with every game, but for a majority of games. Coming back to our main topic, let's see the compatibility details of the upcoming remake of the classic Dead Space game with Steam Deck.
Dead Space compatibility with Steam Deck
As you might know, the upcoming game, Dead Space is the remake of the 2008 released Dead Space game. Until this game gets released, it would be quite hard to guess whether it would be compatible with Deck or not. But since there are a lot of questions raised by game fans regarding this topic, it is expected that developers will take care of the same.
However, speaking of the older game, it runs smoothly and fluently on Deck, given that you have set the correct configuration for it. Going by the history, there is a high chance that this game would also be compatible with Steam Deck, post-launch with official verification, or you might have to tweak some settings and configure it such that the game runs smoothly. For the exact answer, we have to wait until Dead Space Remake gets released on January 27. Anyways, this brings us to the end of this guide. If you found this article helpful, share it with your friends.
Related: Dead Space Remake or Dead Space Remaster: Which one is it