Ammunition is a precious resource in the Dead Space universe. This is equally true in Dead Space Remake as well. So naturally, players wish to know about the best ways to farm more ammo in the game. Well, there are several ways to get your hands on this resource. While some of them are pretty straightforward, others will require you to go on difficult endeavors. But, to survive on USG Ishimura, then weapons and their ammo are your best friends (along with your suit). Anyways, if you are looking to stockpile some ammo and the best locations to find it, then you have come to the right place.
Dead Space is one of the best sci-fi horror games in the whole genre. The game has terrifying monsters and an intriguing plotline. The monsters will make you jump while the story will keep you hooked. Fans of the original series have a lot of expectations from the remake. Fortunately, the devs are not changing the story or making any major changes to it. Though, you will find a significant improvement in the graphics as several other gameplay mechanics. That being said, don't think that you will be having enough ammo to survive the horror. So, stocking them up can be very helpful.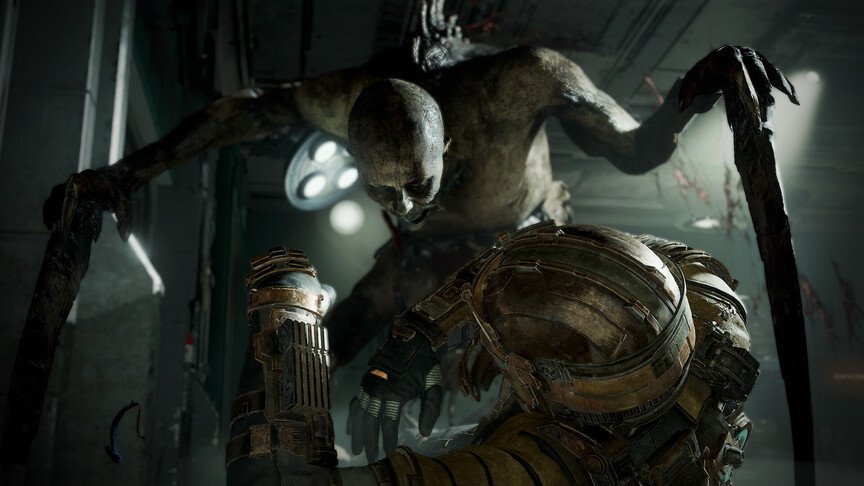 Dead Space Remake: How to get and farm More Ammo?
Well, there are a few ways to get and farm more ammo in Dead Space Remake. As we mentioned before, some of these methods are quite straightforward and will require you to spend some ammo(killing Necromorphs). So, let's dive right in.
1) Kill Monsters-
This step might sound contradictory but killing the necromorphs will give you ammo and other items in the game. So, you will want to kill as many of these monsters as you can. Note that you will always get a random amount of ammo from the dead enemies.
2) Use Credits-
While we do not recommend using credits to purchase ammo, you can do this if you are running too low on this resource. You can visit the in-game store on USG Ishimura and purchase the ammunition for your weapons. Note that you will need the ammo schematics of each weapon in order to make these purchases.
Lockers-
Since USG Ishimura is a huge spaceship, you will find a lot of lockers. These lockers contain a fair amount of ammo that you might want to get your hands on. You will find these lockers inside restrooms, hallways, and tram stations. So, don't forget to check these locations out.
Storage chests-
You will find storage chests all across the game. They usually contain ammo that will be useful to you. If you see a white light on them, then it means that you can open the box. There are several ways to do so. You can either use your weapon, Kinetic ability or simply stomp on it.
Power Node locked rooms-
You will find a lot of locked rooms in the game. The only way to open these rooms is through a Power Node. But, they can be tricky to find. But, all your trouble will be worth it because these rooms contain large amounts of credits and ammo. You will also find other useful items in these rooms.
Optional areas-
Most players do not explore the whole map while playing the game. Well, if you want to obtain some extra ammo, then you will need to visit the optional areas. You won't find any mission-related items or evidence in these rooms. But, you will gain access to some extra ammo in chests or lockers in these areas. However, stay sharp because you might also come across unwanted guests.
So, these are some ways to farm ammo faster in Dead Space Remake. Well, this also brings us to the end of this article. We hope that you found it helpful. Stay tuned to Digi Statement, and happy gaming.