Over the years, gaming technology has progressed beyond belief and continues to amaze us. Gaming has also progressed at a rapid speed and things that were once deemed unimaginable are a reality now. Constantly working on improving the visual acuity of games has helped turn AAA titles into ultra-realistic film-like video games. That is an impressive accomplishment. While console gamers can also enjoy the visual treat, PC gamers get more options to tweak. PC users can tweak the technical settings of a game to suit their needs. It's important to note that the more breathtaking the game is, the more processing power it takes. Options like film grain are added in games for more realism. However, the game doesn't offer players an option to disable it. So, in this article, we will be sharing details about how to disable the film grain feature in the game and get rid of the grainy reflections.
Dead Island 2 is one of the most visually impressive games of 2023 and it has left countless players speechless. The level of detail given to the characters and zombies is unrivaled. Fortunately, the game is also well-optimized, which means it can run smoothly on most PCs, except entry-range PCs. However, something that seems to irk a lot of people is the film grain option. Most players prefer to disable added effects in games, and Film Grain is one of them. Well, since the game doesn't provide players with an option to disable this feature, they need to disable it via the in-game files.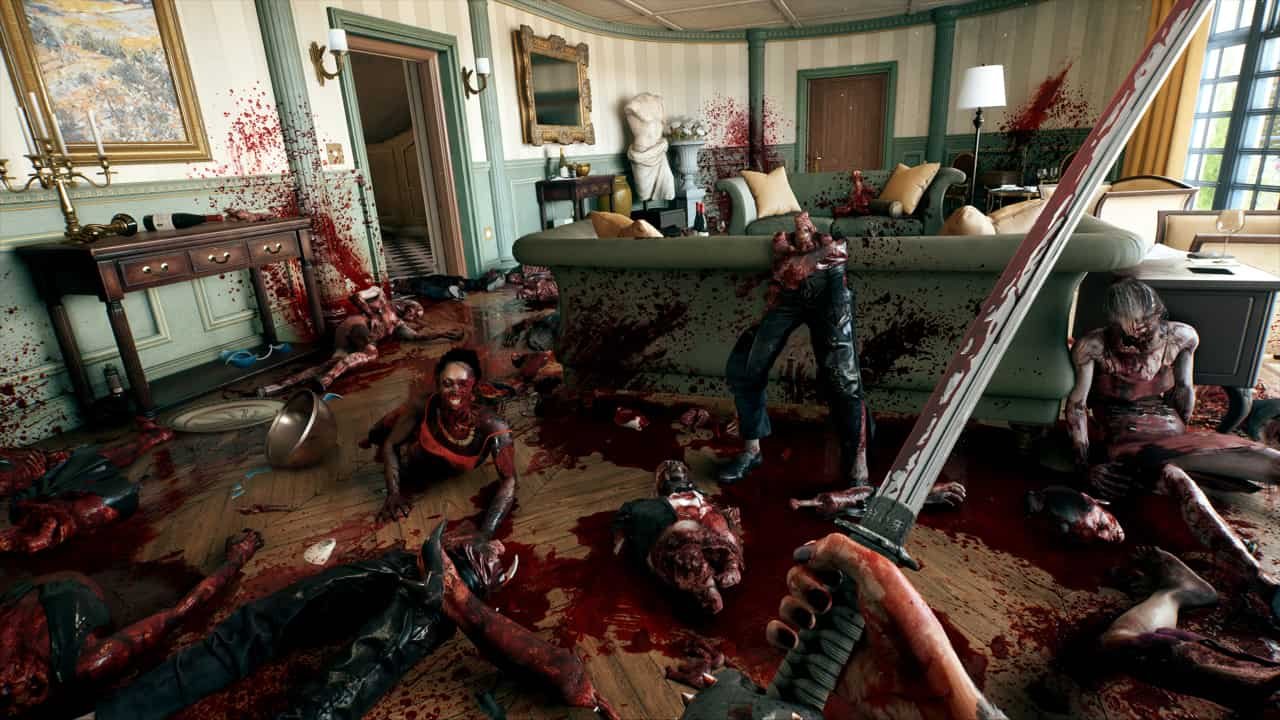 Dead Island 2 Grainy Reflection Issue: How to fix it
There are some things to keep in mind before getting started. Turning off film grain in Dead Island 2 is not as simple as in other games. You can't just switch it off in the in-game settings. Unfortunately, this does get a bit technical. However, it's not time-consuming at all and immediately solves the problem. All you need to do is simply follow the given steps.
Firstly, open your File Explorer, and then head to this directory- C/Users/"Usernamefolder"/AppData/Local/DeadIsland/Saved/Config/WindowsNoEditor. Here, you will find the Engine.ini file. Now, open it using Notepad. After this, scroll down till the end and add the following commands-
[SystemSettings]
r.SSR.MaxRoughness=0
r.ToneMapper.GrainQuantization=0
r.ToneMapper.Quality=0
r.SceneColorFringe.Max=0
r.SceneColorFringeQuality=0
Once you're done with this, simply save the file and set it to read-only. This should disable Film Grain in the game for good. Film grain settings in games are just more difficult in the eyes of a lot of people. Players have even said it shouldn't be a graphical effect in video games. While that may be up for debate, devs should add an option to disable it directly via the in-game settings. Anyways, for more guides like this, make sure to check out DigiStatement.
Read More – Can you play Combat Master Offline with bots?