All the Dead By Daylight players is used to the game's collaboration with any other new game, show, movie, theme, etc. But, will the players of this game be witnessing the Dead By Daylight Pokemon Crossover? Read this full article to know everything about this topic.
As you might know, Dead By Daylight is an asymmetrical survival horror video game. Its gameplay revolves around the survivors and the ultimate killer. The killer's objective is obviously, to kill all the survivors while the survivors aim to leave the playing area through exit gates. This game was released in 2016 and is currently available to play on almost every popular gaming platform. These include Microsoft Windows, PlayStation 4, Xbox One, Nintendo Switch, Android, iOS, Stadia, PlayStation 5, and Xbox Series X|S. Coming back to the topic, here is everything you need to know about the DBD Pokemon Crossover.
Dead By Daylight Pokemon Crossover
We have witnessed many Collaborations of Dead By Daylight with other movies, games, shows, etc. Some of the most popular collaborations include their crossover with Evil Dead, Resident Evil, Stranger Things, Halloween, etc. The Dead By Daylight Pokemon Crossover is a dream for many common fans. But, it might not come anytime soon. There are several reasons behind this.
1) Firstly, you will surely notice that the theme of the Collaborations of Dead By Daylight are mostly horror. Many horror movies and shows have been featured in this asymmetrical horror game. So, a fun theme like Pokemon might not get a chance to get featured in this game.
2) On the other side also, The Pokemon Company has not collaborated or participated in any crossover events in any of the popular games like Minecraft, PUBG, Call of Duty, Fortnite, etc. So, there is a very sleek chance that we might see these two themes getting merged.
However, let's assume that a crossover event might happen in the future. There can be multiple possibilities in this game. The first and the foremost possibility is that we can see the addition of Ghost Type Pokemon, or Dark Type Pokemon, or a combination of both, as the potential killers in the game. Adding to the point, we could also see the attacking Pokemon like Mega Mewtwo X, Mega Rayquaza, Kartana, Mega Heracross, participating in the game. However, they are illusions only and we can assume anything without any limits. So, comment below your opinion on the same.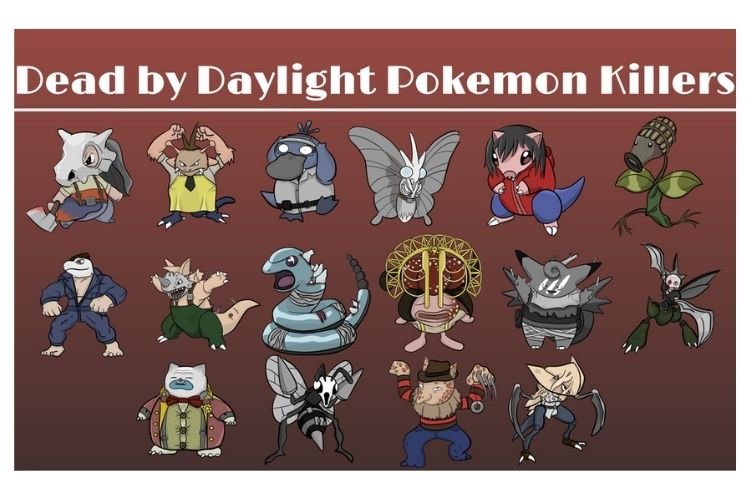 Read More:
Enjoy Gaming!!