Updated May 19: The official Twitter account of Dead by Daylight confirmed the Resident Evil collaboration and it is dubbed as Project W that showed a 23-second teaser of a female character getting killed by Nemesis. It has been confirmed that it will be a full chapter and will be arriving in 2022, our best guess is that it will arrive in either the fall or later this year.
Dead by Daylight: Resident Evil™: PROJECT W. New Chapter coming 2022. pic.twitter.com/P90M2zkqHb

— Dead by Daylight (@DeadByBHVR) May 17, 2022
Original Post follows – May 17
Dead by Daylight continues to get better with new content devs frequently push into the game that includes new maps, killers, etc, and fans love it. In previous expansions, Dead by Daylight has collaborated with various established horror IPs and several characters of them made a crossover into the game. With the arrival of new leaks concerning Chapter 24 all over the internet, fans are flabbergasted that there's so much new stuff coming into the game and are happy.
Just when we thought things couldn't get any better, DBD Leaks on Twitter dropped another bomb of an update that concerns Chapter 25 and it has several things that'll certainly appease the horror fans. Continue reading the article to know more about Dead by Daylight and every detail of Chapter 25.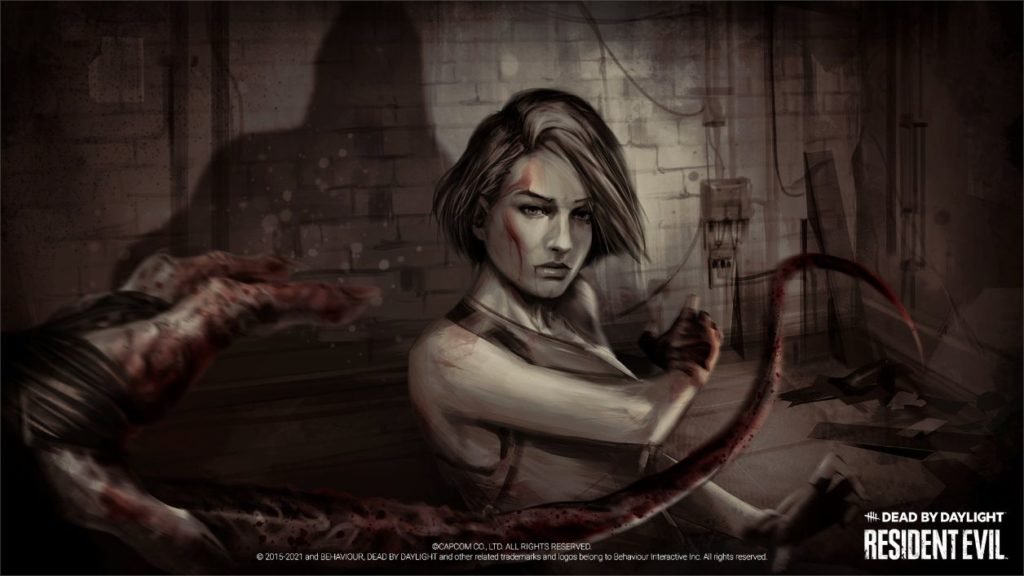 Details of new Chapter 25 leaks in Dead by Daylight
Behavior Interactive does know what horror fans crave and they take the best elements of the genre and incorporate them into the gameplay. If you've played the game, then you're familiar that it has collaborated with many popular horror films and games and has killers and survivors from those. Series like Left 4 Dead, Texas Chainsaw Massacre, Saw, Nightmare of the Elm Street, Stranger Things, and Resident Evil are some examples. Chapter 24 isn't even out and there are leaks that are floating around the internet that features one new killer, a survivor, and a lot of things that have made fans believe it'll be a blast.
Why Chapter 25 is a big deal for DBD fans.
DBDLeak's Twitter handle has given most of the information about leaks and most of them have come true. The reason why we think Chapter 25 will be mindblowing is that if you're a fan of the Resident Evil series, you'll get to see a lot of it in Chapter 25. According to the tweet posted by DBDLeaks, the upcoming Chapter 25 is known as RE part 2 where we'll get three variants of the RPD map, which are currently unused assets.
I'm sure you remember this leak.

If RE part 2 leak is correct then these additional three variants of RPD map are most likely tied to Chapter 25 release.#DeadbyDaylight #dbdleaks #leaksdbd #dbdhttps://t.co/8yLcuh3XyN

— DBDLeaks (@LeaksDbd) May 8, 2022
To add the cherry on top, we'll also be getting some of the new characters from the Resident Evil series like Albert Wesker as a Killer, Ada Wong, and Rebecca Chambers as Survivor, which every RE fan can dream of and it's finally happening in Chapter 25. Previously we had Leon, Claire Redfield, and Nemesis, and having more of these characters would certainly make the gameplay more interesting. Although there isn't any gameplay footage of these characters, we can imagine just how menacing it would be when Wesker is chasing you and you're trying everything you can to survive.
We hope that you enjoyed reading this article, stay tuned for more updates about Dead by Daylight, news, guides, and other stuff at Digistatement.