Dead by Daylight is the most enjoyable horror co-op asymmetrical shooter that has fetched countless expansions in the form of chapters and continues to stay strong. In the community, there have been a lot of leaks going around, that features some of the exciting upcoming content including the new killer joining the crazy in Chapter 24, and fans of the series are losing their mind. We know that the game collaborates with some of the established horror franchises and crossovers like Stranger Things, Silent Hill, etc. Wondering what else is Behavioral Interactive planning this time with the upcoming Chapter 24? Continue reading the article to get every detail about the upcoming chapter and what you can expect.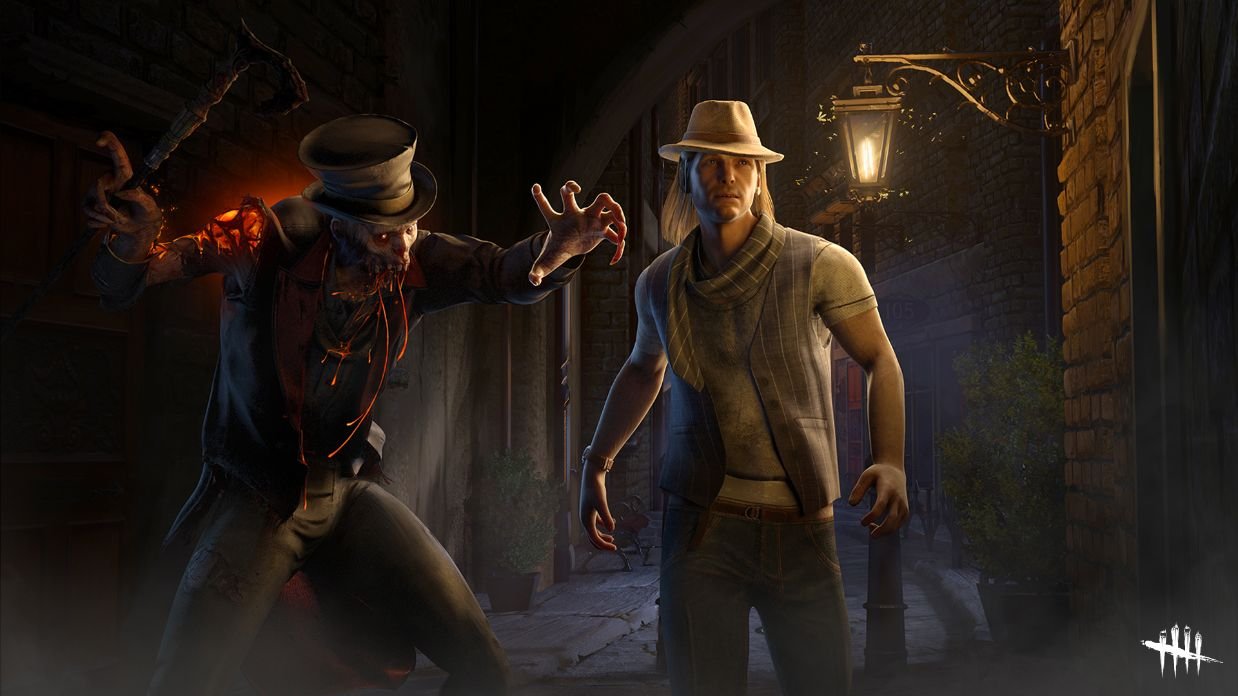 About Chapter 24 leaks.
It is no surprise that many popular games' new content gets leaked before the release and Dead by Daylight has a few shares of its leaked content that have proved true for the most part. Keep in mind that it isn't official and things might get changed in the final update. Apart from that, the leaks also showed the Garden of Joy and the house featured in the leak is quite similar to the shepherd house from Silent Hill. These leaks were made public by DBD Germany, which further adds the evidence that it might be true.
New Killer in DBD
Another significant thing is that Chapter 24 got most of the attention of the fans, and the rumors and leaks suggest that we'll get a new killer in the game known as The Dredge. The killer resembles the character from Stephen King's novel with teeth and is a good chance that it's a shapeshifter. The worst part about Dredge is that he can enter into lockers, which will eradicate any hopes of your survival if he gets his hands on you. It looks creepy and has got everyone excited for those who saw the leaked photos on Reddit. Here are some of his special abilities and perks of Dredge.
Perks
Septic Touch
Dissolution
Darkness Revealed
Residual Manifest
Inner Focus
Overzealous
When is Chapter 24 of Dead by Daylight released?
At the moment, there is no release date revealed by behavior interactive for Chapter 24, but we have a feeling that it's a lot sooner than we think. According to the DBD leaks Twitter handle, it will be coming on June 7th, meanwhile, the PTB (Public Test Build) is speculated for May 17th.
Chance of getting to Midwich Elementary School has been extremely lowered (to 0,1%) due to uncleansable totem, map offering still works though.

It will return to normal along with Anniversary chapter release – 7th June.#DeadbyDaylight #dbdleaks #leaksdbd #dbd

— DBDLeaks (@LeaksDbd) May 14, 2022
Aside from The Dredge, another leaked character that might be making its debut in the game is Haddie Kaur, she is an Indian psychic investigator and will be playing the role of Survivor.
We hope that you enjoyed reading this article, stay tuned for more updates about Dead by Daylight and other news at Digistatement.