There are a few things in life that are inevitable, death, taxes, and errors in video games. With all the advancements in the gaming industry and with the advent of next-gen consoles, one would think that the gaming experience is going to get better progressively. But alas! that has never been the case. Still to this day, we have newly released titles riddled with bugs and crashes. The latest entry from Red Hook Studios, Darkest Dungeon 2 is receiving good reviews but there are certain players who cannot seem to get past the launch screen. If you are one of those players, then you may be looking for a fix for the error. Luckily, we have got you covered.
Coming to the error, players facing this error have reported that they are unable to get past the launch screen whenever they open the game. Furthermore, all input devices seem to not respond as the screen goes black and they are stuck in an infinite launch screen. It can be a horrifying experience, more so than the game itself. To save you from this horror, we have put together this guide. So keep reading as we explore and share details on whether there is a fix yet for this issue.
Darkest Dungeon 2 Stuck on Launch Screen Issue: Is there any fix yet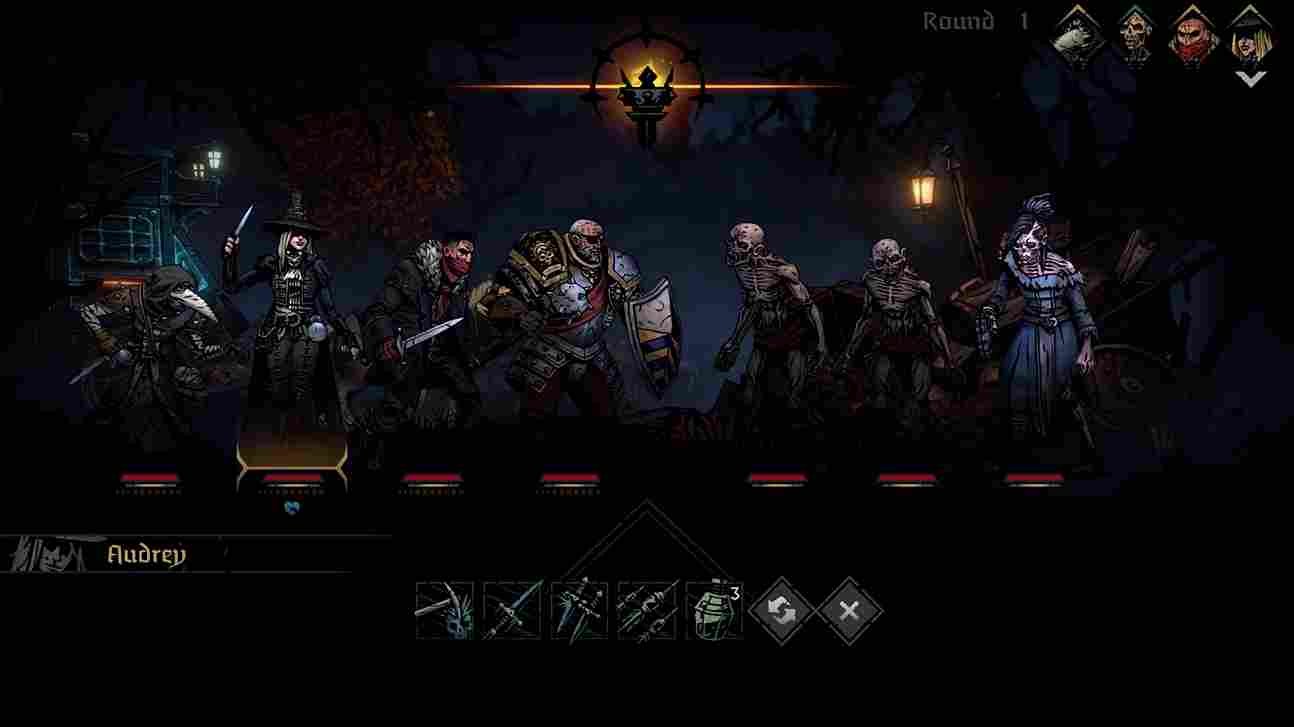 Unfortunately, as of writing this article, there is no official fix for it. Furthermore, the devs have not acknowledged it as well. But don't lose hope yet! Even though there is no official fix, there are some other workarounds that you can try to resolve it. While they may not solve the error for everyone, they are surely worth a try.
Reboot your System
Sometimes all that you have to do is give the system some time to breathe in and cool down. A good power nap if you will. Therefore, when facing any kind of error with any game, the first thing to try is to close the game and reboot your system. Make sure to give it a few minutes before you restart and launch the game.
Check System Requirements
While the game is not hardware intensive for you to worry about not meeting the minimum system requirements, it is still recommended that you double-check. Make sure that your system meets the min requirements of the game.
Requires a 64-bit processor and operating system
OS: Windows 10
Processor: AMD Athlon X4 | Intel Core i5 4460
Memory: 8 GB RAM
Graphics: Nvidia GTX 950 | AMD R7 370
Storage: 6 GB available space
Verify Files
With all the files required for a game, it could be possible that some got corrupted resulting in all sorts of errors. To fix this, both Steam and Epic games let players verify and repair their game files. We recommend doing the same to our readers.
Steam: If you got your copy of the game through Steam, then follow the steps given below,

Open Steam and click on Library.
Select Darkest Dungeon 3 from the Library and right-click on it.
Now, click on Properties and go to Local Files.
After this, select the Verify Integrity of Game Files option.

Epic Games: Players using Epic Games to play Darkest Dungeon 2 can follow the steps given below to verify and repair the game files.

Launch the Epic Games launcher and go to the Library.
Choose Darkest Dungeon 2 and click the three dots under the game icon.
Next, click on Manage.
Select the Verify option to verify the game files.
Update the game
Updates are usually rolled out to address the issues and bugs present in the game. So, make sure that your game is up to date. Keep checking for updates regularly and download them whenever they are available.
Update your GPU drivers
Like the game itself, it is imperative that you keep your graphics drivers up to date. Not updating your graphics drivers can lead to a host of other problems across various games and software. So, make sure you update your GPU drivers to the latest version.
Disable Overlays
If you are someone who does not make much use of the overlay features provided by apps like Discord, Steam, etc, and since we are not sure which overlay app is causing the issue, disabling all of them is the best way to go.
Reinstall the game
As a final resort, if none of the above-mentioned workarounds works for you then the last thing left to do is to uninstall the game completely and then install it again. Hopefully, a fresh installation will address all the issues and save you from getting stuck at the launch screen.
And those are some potential fixes that you can try if you are getting stuck at the launch screen of the game. Keep in mind that these are just potential fixes and players will have to wait for the official words from the devs for a permanent fix. That is all for the guide, and we hope it was helpful. Keep checking Digstatement for more gaming-related news. And while you are here, click here to know if Darkest Dungeon 2 is playable on Windows 7.