Indie developer Red Hook Studios released their next title in the Darkest Dungeon series: Darkest Dungeon 2 on 8th May 2023 after the game had been in early access since October 2021. A sequel to the 2016 title of the same name, it has become one of the most well-loved indie series over the years, all thanks to its hardcore aesthetics and combat. Players can try out this game right now by downloading and installing it from either Steam or Epic Store. Console players will need to wait a bit longer for a port, though. Now that the game is already available on PC, some players have been asking if it can be played on Windows 7.
When it comes to PCs, Windows has been the go-to OS for developing and publishing games. Linux and macOS, on the other hand, are somewhat of an afterthought for most video game developers. As the most widely used OS, Windows is already advantageous for developers since they can potentially cater their games to a wider audience. Trying to make games for Linux and macOS is still possible, but as said earlier, the market there is small compared to Windows itself. And this isn't changing anytime soon. Darkest Dungeon was also a PC, or to be more specific, a Windows game first, which then got ported over to other platforms like the Xbox and the PlayStation. Windows itself has versions like 7, 8, 10, and the newest 11. Game developers also need to think about supporting these versions since all Windows users use one of them. So, does Darkest Dungeon 2 support Windows 7? Let's find out!!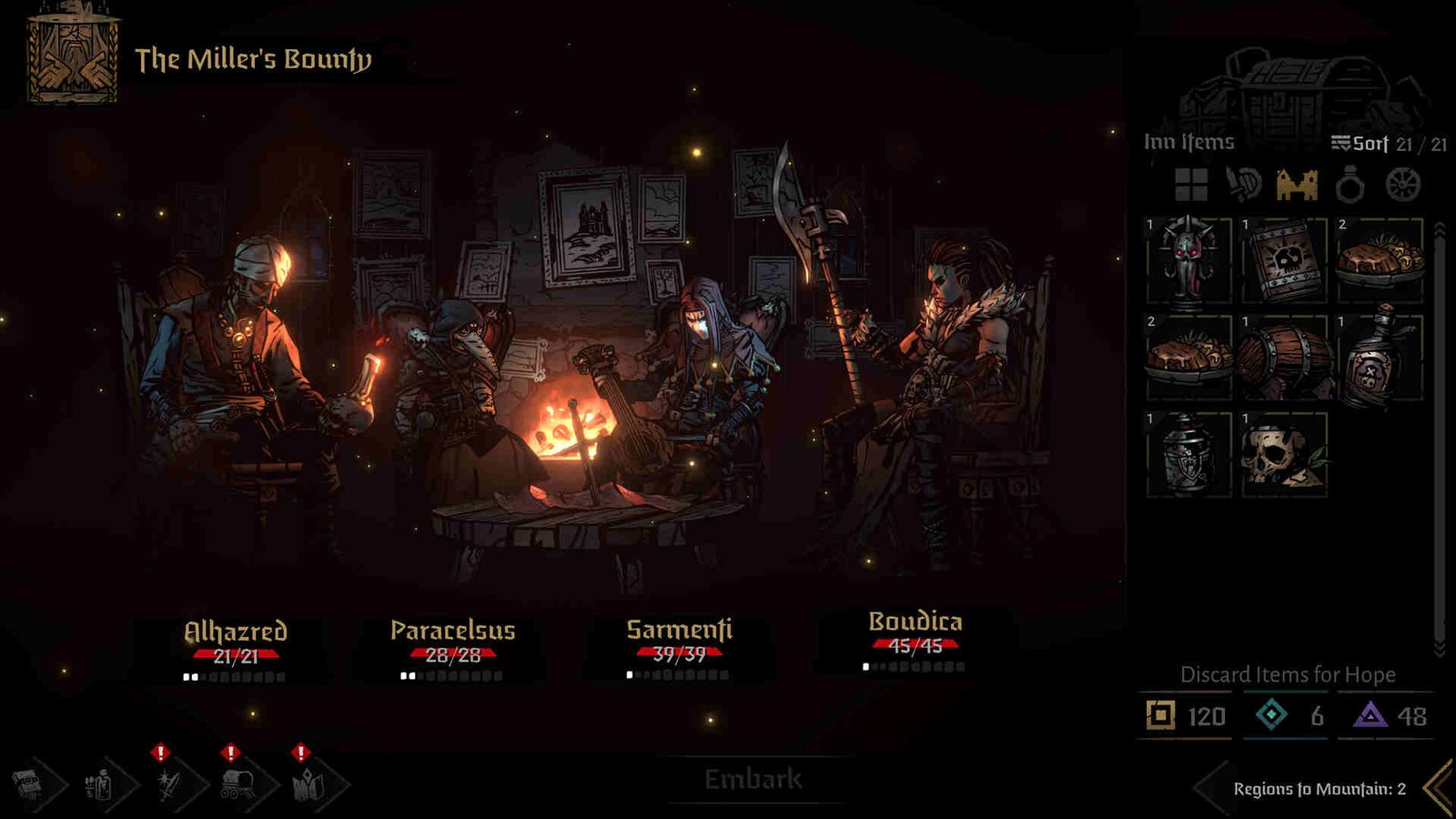 Can you play Darkest Dungeon 2 on Windows 7?
Darkest Dungeon 2 players will be disappointed to know that the game doesn't support Windows 7. On the Steam page, the game has a minimum OS requirement of Windows 10. So, if you want to play Darkest Dungeon, then your Windows version needs to be either 10 or 11.
Supporting Windows 7 isn't really a priority for Red Hook Studios right now because Microsoft itself has already pulled the plug on Windows 7 support. This happened in 2020, one year before Darkest Dungeon 2 went into easy access on the Epic Games Store. Another important factor is that Steam is also poised to end Windows 7 support on January 1, 2024. And that's not the only version that's going under the chopping block. Versions 8 and 8.1 will also no longer be supported by Steam. As you can see, trying to extend support for such versions, when Steam itself will no longer be doing the same is an unnecessary and resource-wasting idea. Moreover, as an indie developer, Red Hook Studios needs to dedicate its resources wisely too.
So, if you happen to be using Windows 7 or 8/8.1, we recommend you upgrade to either 10 or 11, since support for them will be there for a long time. Steam will end support for older Windows versions next year in Jan 2024, so do it before then. You can also check out DigiStatement for more guides and news on everything gaming.
Also, read: Darkest Dungeon 2: How to transfer Save Files from Epic Games Store to Steam