Dark & Darker's playtest impressed a lot of people around the globe for its sheer brutality, and methodical gameplay. It immediately garnered a lot of attention and its multiplayer, and co-op elements have been wonderful and engaging. Devs have done a great job balancing it and its simple approach of looting treasures, clashing with monsters and players, and escaping with loot makes it very enjoyable. The playtest went live in many regions like Europe, Japan, Australia, Brazil, etc and many loved it. If you have friends that play in different regions and you wish to join them, changing your region is the only way you can play with them. For new players, it can be hard to do, and that's where this guide comes in. Continue reading the article to know how to select the region in Dark & Darker.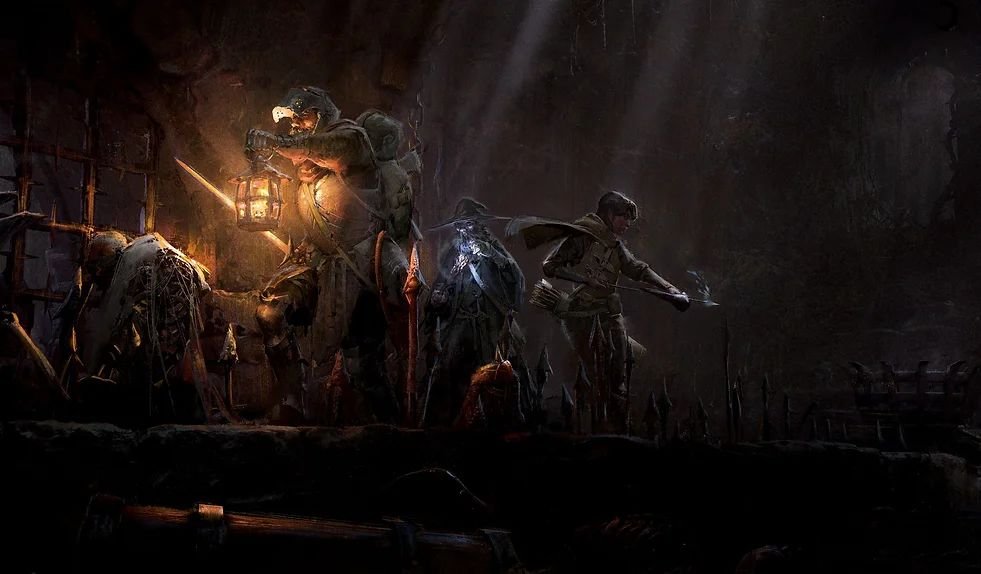 How to select Region in Dark & Darker?
You can take it easy as changing your region isn't difficult in Dark & Darker. All you have to do is simply follow the instructions below and you're all set. Without further ado, let's dive into the details of how to change regions.
The first thing you need to do is start Dark & Darker on your PC. Once you're in the main menu, navigate to the "Play" tab and click on it.
The next thing you need to do is click on the Server option located at the bottom left corner.
From here on, choose your desired region and click on it. The region will be changed and you'll be able to play with those who are in that specific region.
If you encounter issues, it is mainly because the game is currently in the testing phase. If by any chance you're getting the "server region is currently unavailable" error message, then don't panic. You can try out a few things to get around the issue and we've mentioned all of them below.
Fixes for server region is currently unavailable error
Restart the game
Restarting the game is a workaround that many in the Dark & Darker community have verified that it fixed the issue for them. Keep in mind that this is only temporary and the error message can emerge once again.
Perform reinstallation
If the fix above didn't help in your case of solving the error message, then reinstalling Dark & Darker can do so. This method is also verified by many in the community who reported that they were unable to fix the error message.
You can also try to restart your router just to be sure. If nothing else works, then you have to wait until the game is fully released. It is still in the testing phase, which means devs are currently working on optimizing it and then will make it globally available sometime later. Also, make sure to update the game to its latest version if the error persists. We hope that you enjoyed reading this article. Stay tuned for more updates about the latest Dark & Darker, guides, news, and more at Digistatement.