Cyberpunk 2077 is indeed a masterpiece with tons of new customizations and high-tech weapons available at the hands of the player. Surviving in Night City, the map where Cyberpunk 2077 is based can be quite a challenge. From carrying out highly-classified jobs to fighting some gangs in the streets, your perfect partner in crime is your vehicle. And don't think that Night City will let you have what you want at a low price.
Cyberpunk 2077- Free cars and bikes how to steal tricks
Cyberpunk features loads of futuristic cars and bikes which are really good looking and fast as well. However, buying these cars would put a hole in your pocket, not your real pocket of course. Each car in Cyberpunk costs around 10k to 100K of in-game currency. So buying them is going to be quite a challenge. But why need to buy when you can easily steal? Only in a videogame, not in the real world of course.
Tips and tricks to steal-
Cars
If you spot a car standing still without anyone inside it, it can be unlocked by an engineering attribute. Usually the fancier the car, the higher the attribute level required to unlock it. So if you grind enough and get the highest possible level of this attribute, you can easily steal any cars that are empty and locked.
If the car you want is moving, then to steal it you have to try to stop it first. For doing that, pull over your car before it and go towards the door. Now the body attribute will come to use as nicer the car looks, the higher the body attribute will be required to pull the person driving the car out. Or you can just pull out your gun and shoot them in the head and the car doors will automatically unlock to throw the body from it.
Bikes-
To steal bikes, all you need to do is find an 'assault in progress' marker on your map. This is usually where gang activities take place. So you can find some really cool bikes there. For that, you can either kill them all or just simply drive the bike away.
Cars availability
Various cars can be found on different sections of the map. The theme depends on the area you are searching for. If you are in the badlands, you will find cars designed for off-road adventures. And if you are in the city, you will find cars that are highly subtle and classic. So it entirely depends on the player's choices.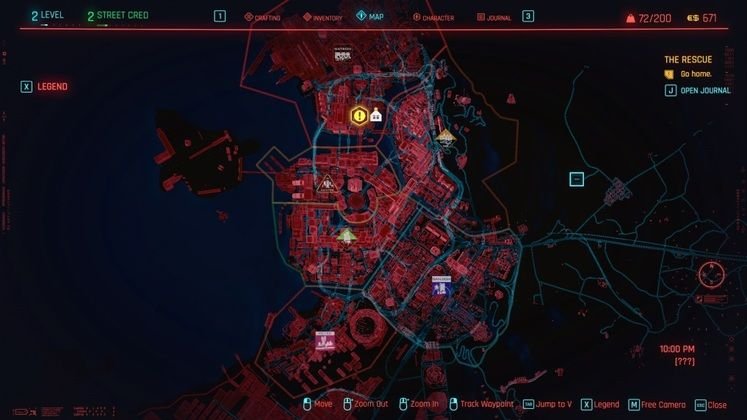 Buying expensive cars needs a lot of grinding, but you can easily steal some cool cars with these tricks. Hop on to them and enjoy Night City at its best.