For Cyberpunk 2077 players, it was a long but worthwhile wait for Phantom Liberty. It's arguably the best expansion in a while, and no one is denying that. This new content drop has also sparked a new interest in the game, and lots of new and old players are coming to CP2077 to try out the new DLC and the game's free 2.0 update patch that was released alongside it. While this is good and all, some players have started to complain about the low GPU/CPU utilization issue in the game. If you are encountering a similar problem, here's everything you need to know about fixing it.
Issues like this have plagued almost all PC games and will continue to do so in the future. It's an unavoidable issue, due to which the game fails to utilize the system resources to their maximum, resulting in low performance on a decent/high-end device. But this isn't an impossible issue to resolve. That said, we have shared some effective workarounds for it.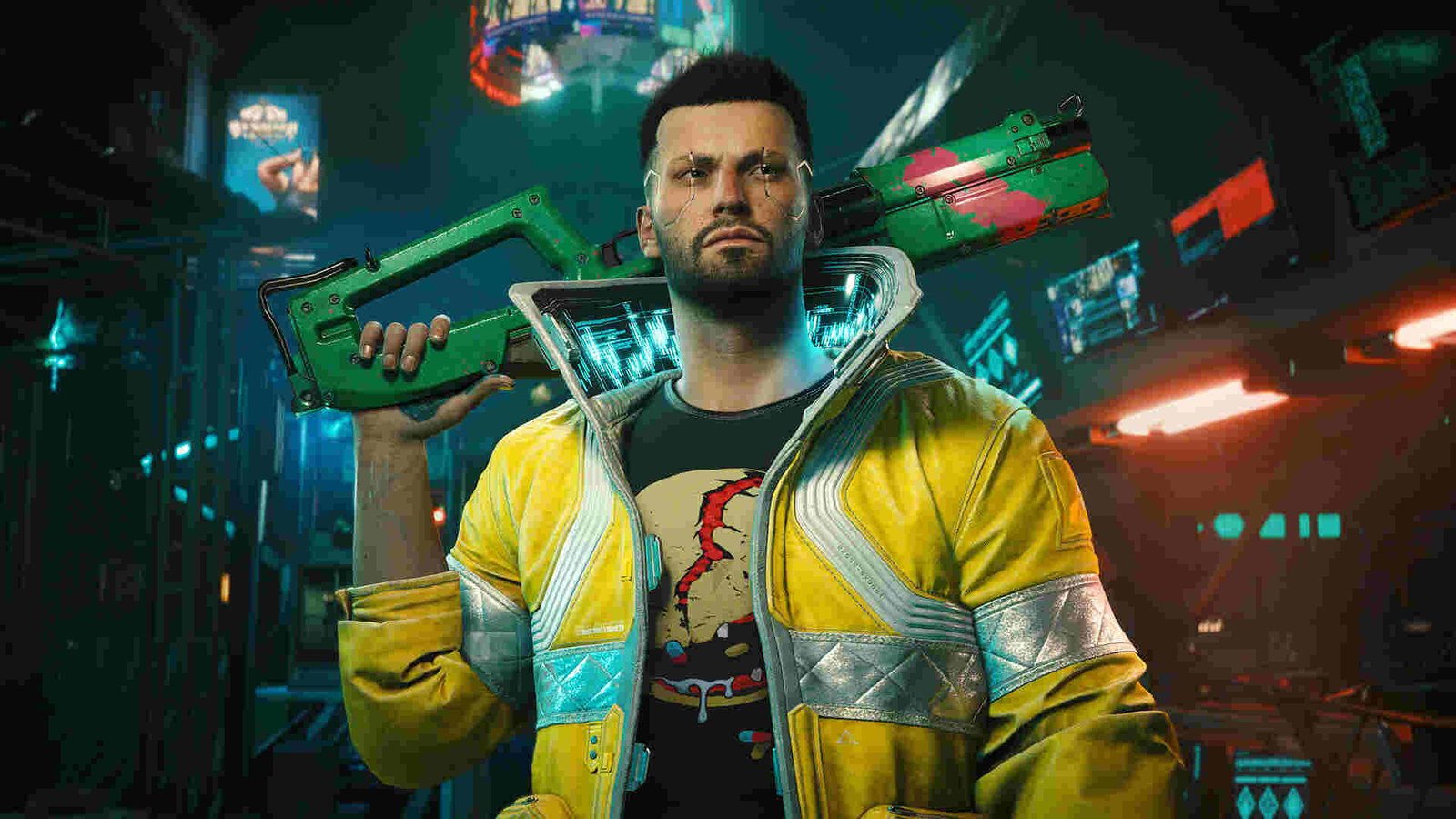 Cyberpunk 2077 (2.0) Low GPU/CPU Utilization Issue: Is there any fix yet
For now, players will have to make do with the workarounds mentioned below. If an official fix is released, we will be sure to let you know. But no such fix is available as of now; these workarounds are your best shot at fixing the prevalent problem.
Disable e-cores –
This workaround is mainly for Intel CPU users, specifically the 12th and 13th generation CPUs, which come with both P-cores and E-cores. Now, we don't want to go into a whole other tangent on the topic of CPU cores. The only thing you need to know about e-cores is that they take care of your background processes and routine tasks. But why are we recommending disabling them? One player was able to fix this issue by disabling e-cores.
Now, in order to disable e-cores, you will need to access BIOS. For that, consult your motherboard's manual. Once you are inside the BIOS menu of your system, disable the e-cores by accessing the various settings. After this, save and reboot your PC. Now, launch Cyberpunk 2077 and check whether the game utilizes your system resources to the fullest.
Use DDU –
DDU, or Display Driver Uninstaller, is an application that's used for doing a fresh install of drivers. To use this, first download DDU and then get the latest drivers from the manufacturer's website. Next –
Extract the DDU folder. Also, disconnect Wi-Fi or any other internet connection.
Now, click on Start and hold the shift key while you select Restart.
After a while, you will be presented with three options: Continue, Troubleshoot, and Turn off your PC. Select the second option, and then Advanced options.
Another set of options will be shown to you. From them, select Start-up Settings > Restart.
Your PC will restart now, and after that's complete, you will get to see nine different options. Click the 4 key, which will enable Safe Mode.
Your PC will now enter Safe Mode. Next, open the extracted DDU folder and, once again, extract it by clicking on the .exe.
Select the newly extracted folder and open it. Inside, you will find the main .exe file. Double-click on it to launch DDU.
You will be asked for your preferences. You can leave it as is for now. Click on the Close button below for the next step.
Select GPU from the Device Type drop-down menu. And, below it, select your GPU model.
Now, click on the Clean and Restart button located on the left side of the screen.
After the restart is completed, install the latest GPU drivers that you downloaded before. During the installation, select Custom Installation and checkmark the "Perform a clean installation" option. This will differ depending on which GPU you are using, but the purpose is the same for all.
Once the installation is complete, restart your PC. Launch the game and check whether it is utilizing all the system resources.
Update Windows –
This is a no-brainer, but still, if you already haven't done this, do so. If you want the best performance in games, always keep Windows updated. Just open Windows Settings and select Update & Security to check whether an update is available or not. If yes, then download and install it immediately.
Update your drivers –
Like the previous workaround, you also need to update your GPU drivers pretty frequently in order to get the best performance from the GPU. Just go to the GPU manufacturer's official website or download it from the companion app. Once everything's downloaded and installed, restart your PC and then launch the game.
Repair files –
In some cases, verifying game files did seem to curb this issue. What this does is basically check the game files, and if it finds any of them missing or corrupted, they will be repaired. To repair files:
Steam –
Start Steam and then head to the Library.
Find CP 2077 and right-click on it.
Select Properties > Installed Files > Verify integrity of game files.
GOG –
Open the GOG Galaxy Launcher and select Owned Games.
Right-click on Cyberpunk 2077 and select Manage Installation > Verify/Repair.
Epic Games –
Launch the Epic Games Launcher first and on the left panel, select Library.
Click on the three dots next to CP 2077 and select Manage > Verify.
Delete usersettings.json –
A player was able to deal with this issue by simply deleting the usersettings.json file and then verifying the game files. Players will be able to find the usersettings.json file in the game's installation directory. Delete this file, and then follow the previous workaround to verify and repair game files.
Switch to a different power plan –
Your power plan greatly affects both CPU and GPU utilization. That's why it's always recommended to keep it in High Performance. To do that, press Windows + R and hit enter to open the Run dialog. Next, type in powercfg.cpl, and once again hit enter. You will now find yourself in the Power Options window. Change your power plan by choosing High Performance and confirming the selection.
Make the game use your GPU –
This workaround is mainly for users who have both an iGPU and a dedicated GPU. Sometimes, when both are present, games tend to prioritize the iGPU for running. A good way to fix this is to open the Windows Graphics Settings menu. Next, find CP 2077 on the list of installed applications. If it isn't there, then add the .exe file by clicking on Browse and then heading to the game's installation folder.
Once that's done, click on CP 2077 and select Options. From the three options presented, checkmark High Performance. Close the window and start the game.
Disable iGPU –
If the previous workaround doesn't work, then disabling the iGPU should do the trick. For this:
Type in Device Manager in the Windows search bar and open it.
From the list shown, find and double-click on Display Adapters to expand the option.
Now, right-click on the iGPU and select the Disable device option. Click Yes when prompted.
Get the Cyber Engine Tweaks mod –
This is one of the most popular mods for Cyberpunk 2077 due to the fact that it helps with fixing CPU/GPU utilization. If you don't have it, get it from here and either use Vortex to install it or do so manually. Check if the GPU/CPU usage issue is fixed after you've installed the mod.
Delete certain folders –
u/jtzako recommended deleting certain files and then performing a file verification check. So, what you need to do is head to this directory first: C:\users\<Username folder>\appdata\local\cd project red\Cyberpunk 2077. Now, get rid of every file inside that CP 2077 folder. Next, launch the game and see if the issue remains. If yes, then head to the game's installation folder and then delete everything inside the following folders:
Perform a file verification check, after which you need to restart your PC. Launch the game and then check if the issue remains.
Turn on Hardware-accelerated GPU scheduling –
Turning on this feature could help, although we can't guarantee that it will fix this issue. Still, it's worth at least one try. To enable it, open Window Settings and then click on Display. Select Graphics, and at the top, you will see the "Change default graphics settings" option. Click on it. Now, simply toggle on "Hardware-accelerated GPU scheduling" and then restart.
Reinstall –
If none of the aforementioned workarounds provide any meaningful results, the only other option is to simply reinstall the game. However, considering the game's sheer size, we suggest you ensure that you have a fast enough connection and ample storage. Once those two things have been taken care of, uninstall or delete the game, and then promptly start a new download. After the installation is complete, start the game and check whether it's utilizing both the GPU and CPU of your system correctly.
So, how effective was this guide in helping you curb this issue? Anyway, we have also heard reports about a no-damage bug affecting players, and luckily we have a guide on that too. There's more Cyberpunk 2077 content incoming, so don't forget to follow DigiStatement. Also, read:  Cyberpunk 2077 2.0 Skill Tree Perk Bug: Is there any fix yet