Cyberpunk 2077 is back on the news, and this time, it is not just because of the game-breaking bugs. Instead, we have a brand new update for the game along with a new expansion offering new mechanics, skills, weapons, and a lot more. But of course, bugs are inevitable, and recently, players have found a glitch in the Night City matrix. Some players have encountered a frustrating issue where the AUTOFIXER website page refuses to load properly, presenting them with a frustrating blank screen. This hiccup in the digital realm has left some Night City denizens stranded without access to the latest vehicles, and they're eager for a solution to get back on the road. So, if you are unable to access the Autofixer in Cyberpunk 2077 2.0, here's everything you need to know.
In the newly overhauled Night City, even the fixers have adapted to the times. With the arrival of Cyberpunk 2077's 2.0 update, fixers have evolved their approach to vehicle sales. No longer will they inundate you with messages about available rides; instead, they've streamlined the process through the AUTOFIXER page and terminals scattered across the city. The Autofixer offers a more immersive and efficient way to acquire the next set of wheels for your in-game journey. Now that you know about the Autofixer feature, let's see if there is a fix for the issue where this feature doesn't work as intended.
Cyberpunk 2077 (2.0) Autofixer Website Not Loading Issue: Is there any fix yet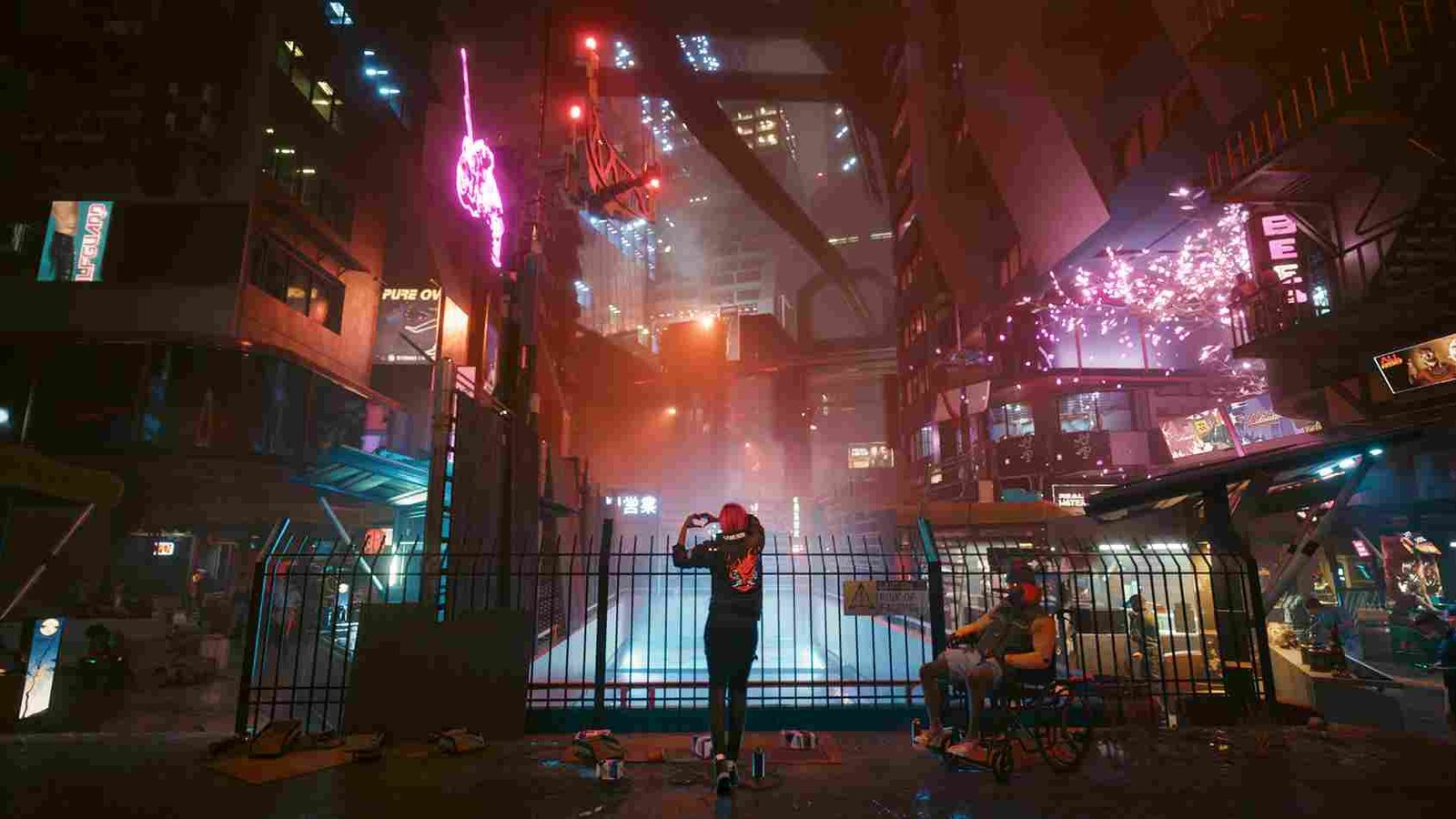 While there are no official fixes for this Autofixer issue in Cyberpunk 2077, there are some workarounds that you can try. These have been successful for quite a few players, but that does not mean they are guaranteed fixes. Regardless, they are worth trying at least once.
Restart
While it may not work at all times, sometimes all it takes is a simple restart to clear out minor glitches. So, before trying any other workaround, close the game and your system. Unplug it and reboot it after a few minutes. Finally, cross your fingers and open the game.
Create a New Save File
One workaround that some players have found effective is creating a new save file. This action appears to reset certain game variables, potentially resolving the Autofixer issue. However, this workaround may not work for everyone. Don't forget that you will have to sacrifice all of your in-game progress if you opt for this method.
Load a Save File Before the 2.0 Update
If you have a saved file from before the Cyberpunk 2.0 update, consider loading it. A player has shared that reverting to an older save helped them bypass the Autofixer problem. Be cautious not to overwrite your most recent save if you try this method.
Try Disabling Mods
If you have outdated mods installed, they might be the reason why the Autofixer page isn't loading in Cyberpunk 2077 (2.0). Disabling mods or ensuring they are compatible with the latest update might resolve the issue. Always remember to not overload your game with various mods, as they are bound to cause issues sooner or later.
Contact Support
When all else fails, reaching out to the game's customer support should be your next step. The game developers are often actively working to identify and address issues reported by players. Provide them with details about your problem, and they may be able to offer guidance or a fix. Head here to submit a support ticket to the official CDPR team.
In the meantime, if you still find yourself staring at a stubborn blank screen on the AUTOFIXER website page, you can always take a more old-school approach and visit the terminals in person. Finally, we hope that the developers are working to patch this issue and get your digital vehicle showroom back up and running in no time. Anyway, for more reads like this, do not forget to bookmark DigiStatement. Read more: Cyberpunk 2077 (2.0) Error Code CE-108255-1 on PS5: Is There Any Fix Yet?