Cricut Design Space is a important part of your workflow if you are operating a Cricut machine. But it's full potential can only be used with the Cricut Access Subscription. The price for the subscription is pretty steep. Even though Cricut is one of the most popular in this category, but people do search for alternatives. So today, we are going to share with you some alternatives to the Cricut Design Space App.
Make the Cut
This is a software you can use for making die-cutting designs. It is very similar to the Cricut Design Space App. It has been in the industry for a long time so there's no question about its reliability. One addition that makes Make the Cut better than the Design Space is the ability to work with a variety of file types. Fast and well built software, easy editing tools and compatibility are some of its major advantages.
Inkscape
This is a free software and delivers features similar to the Design Space app for free. Inkspace is an open-source software, so the support from the community is tremendous. Also you get a lot of guides and tutorials on how to use the app on the internet. The editing tools are simple to use and you can import almost any type of file for your work.
Silhouette Studio
We should mention at first that the Silhouette Studio app is for textile designing and embroidering but works exactly like the others. The Silhouette Studio software has a lot going for it, from unique editing tools like Stamps to create your project a little personalised to its compatibility with a vast majority of machines. The installation process is a bit of an hassle but once you are done with it, you will not be dissapointed with the app.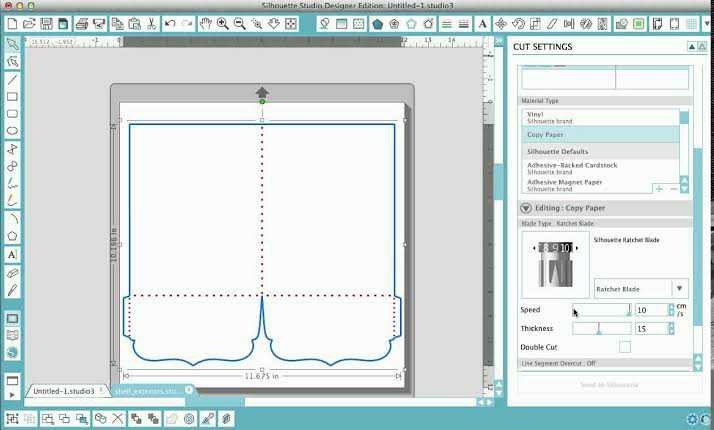 Sure Cuts A Lot
This software is probably the most popular alternative to the Design Space App. It has excellent intergration with a lot of Cricut Machines and offers a wide range of editing tools. You can draw, design and edit all your projects and images and convert them to die-cut designs in a matter of minutes. The software is very simple to use and offers some unique features that you won't find in other programs.