We have grown up watching movies like the Bond series, Mission impossible series and many other stories which never failed to awaken the unconscious detective  in us. However, the beginning of OTT era has put us in serious dilemma, providing us huge number of options and leaving us to make the decisions pf stream or pass. Netflix recently launched an 8 episode docuseries which turns out to be a powerful package of science, nature and political documentaries.
Produced by Maria Wye Berry, Spycraft pours light on how countries keep an eye on each other to gather knowledge about their policies and missions through their sources. Each episode depicts a different way including 'Poisoning, Sexpionage, Clandestine collection, Hacking' and others, trailer shows the catastrophic effects the artificial intelligence cause to countries. If you are looking for something worth binge watching here are some series worth your data usage.
1- THE SPY
Created by Gideon Raff, this series is based on true events taking you to 1960s revolving around Israel's top Mossad spy Eli Cohen. Inspired by the book 'The Spy Who Came From Israel' an English translation of French novel written by Uri Dan and Yeshayahu Ben Porat, this show will keep you stuck on your couch with its suspense.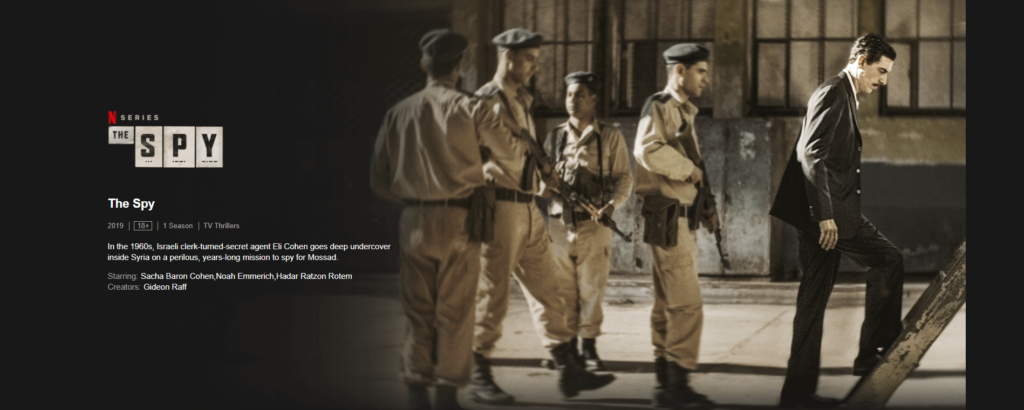 If you are a person with political mindset the show won't fail to impress you with its political story, portraying the story of a clerk-turned-secret agent. Show casing a six day war between Syria and Israel , The spy has it all be it historical events, thriller story-line, war and political relations between countries. So grab your bowl of popcorn and get going.
2- COLLATERAL 
Looking for a thriller drama dealing with social issues and crime?, we might have a suggestion for you. Collateral is a four-part drama created by David Hare, directed by S. J. Clarkson is a series showing police procedural without that typical police attitudinizing.
Investigating murder of a pizza delivery man, a detective uncovers a tangled plot involving drug dealers. A series of somehow complicated cases, investigation of a murder leads to some severe crimes somewhat related to each other. Hold your heart and get ready to get involved in an addictive murder mystery.
3- NIGHT STALKER: THE HUNT FOR A SERIAL KILLER
Night stalker is a docuseries on serial killer Richard Ramirez, Audience were excited fore some on-screen blood but the creators went too far with the graphics that it might give you "Night" chills. Be sure you don't spill your mug of coffee. The show displays the life of Ramirez, he was found guilty of 13 murders, 11 sexual assaults and 14 burglaries in 1980s.
quadruplet on true crime documentaries, you need to have a thick skin for true crime to overcome the story, otherwise it might take a little bit of time to over come the story but surely not more than the time you took to overcome your ex!.  If you are a fan of documentaries based on true crime this one is for you.
4- LUPIN 
Don't like intense crime stories but are a huge fan of action, adventure and crime drama? Lupin is just for you with all the spicy flavors with a pinch of comedy so that it doesn't get too hot. Created by George Kay, the story follows adventures of a professional thief. Based on the book  Arsene Lupine by Maurice Leblanc, the show holding approval rating of 93% and 7.7/10 IMDb ratings, the show has it all for a good watch.
This show is quite witty and exciting, even though its a drama with crime and mystery the producer made sure to add tiny giggles to keep it light for the viewers. Series consists of 10 episodes, available in two parts depicting an innocent man who is announced guilty of thievery leaving the Assane orphan who plans a revenge using his charisma and talent of thievery.
5-INSIDE THE MOSSAD 
In the documentary, a number of former Mossad agents, an Israel foreign intelligence agency talks about their top secret operations. With social, cultural and political background the show represents the investigative storyline of the Mossad agency. The agency has been sealed off for media from years, for the very first time the agent talks to media about the missions they have operated on.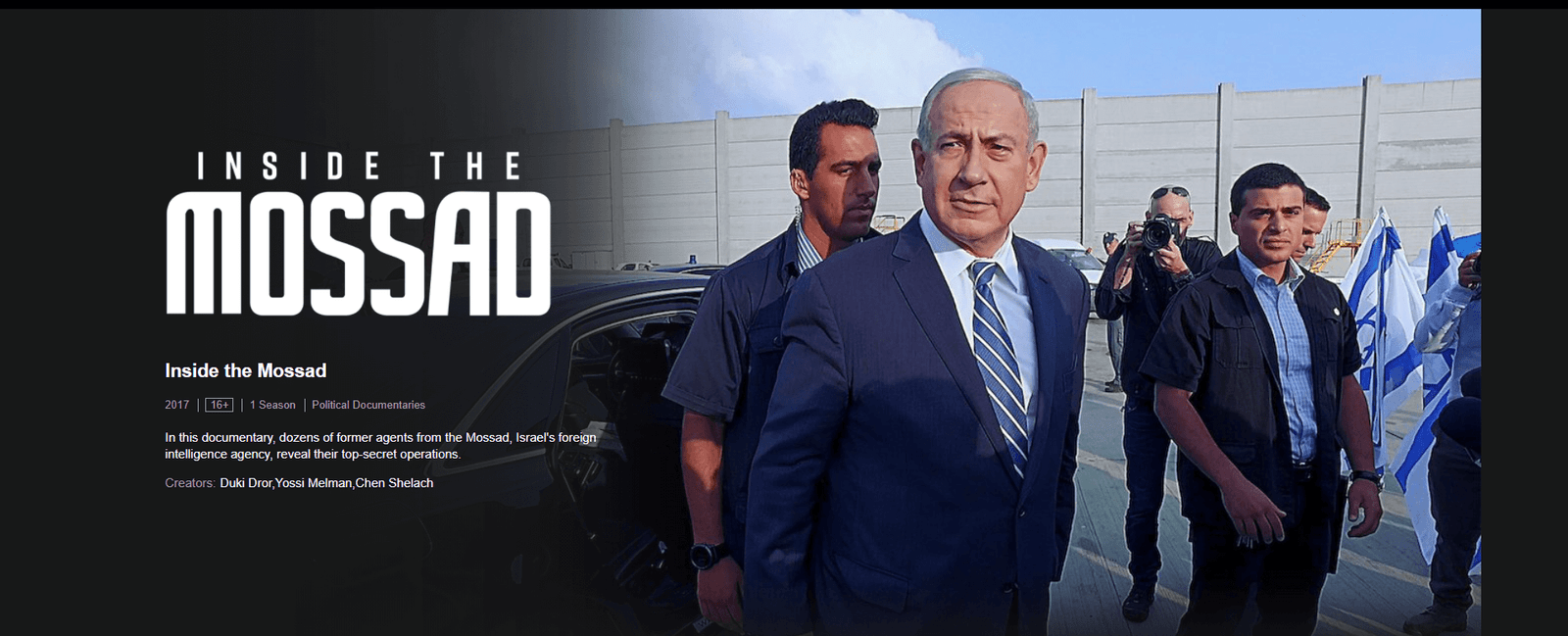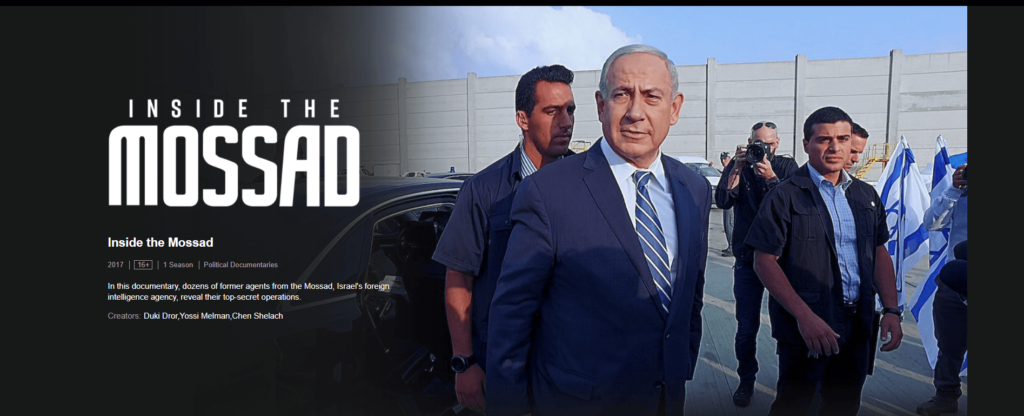 Created by Duki Dror, Yossi Melman, Chen Shelach,  Inside the Mossad displays viewers being drawn into personal interaction of top secret operations that have a important role in shaping the past of Israel and may even be impactful in shaping the future. Looking for top secret investigations, the story may catch your eye for a good watch.
6- TRAITORS 
Traitors is a political TV drama, created by Bash Doran. The story revolves towards the end of World War II, set in 1945 London. It is a grown up spy thriller that won't let you down.  The creators have been successful in showcasing modern day politics with the traditional politics hand in hand without creating a mess. The drama grabs your attention and makes you guess the the issue it is referring to.
There's enough to enjoy and a handful of unexpected turns in the drama. Historians might raise a few questions but the Traitors is funny and smart, asked to investigate her own government, Feef is pushed into a Lion's den. It makes a suspenseful and fascinating watch to figure out the culprit.
7-CRIMINAL: UK 
Criminal is a series set in four different countries. Created by George Kay and Jim Field Smith, the show is a crime thriller. Every episode is a psychological drama, displaying two sides of a coin, the interrogator and the interrogatee. Fans of criminal drama are going to have a wonderful time watching the show.
The story showcasing a cat and mouse chase displays disagreement between the interrogator and suspect. The show does not fail in gripping the viewer's attention despite of having no intense fighting scenes. the series is quite compelling and riveting and the limited space and framework are effectively used. Be ready for an intense interrogative session!! Beware, don't spill your secrets.
So grab your mug of coffee, bowl of popcorn, or order a pizza, whatever you like. Turn on your DND mode and get set go on a thrilling adventure in the world of crime and investigation.