Counter-Strike 2 (CS2) is one of the best PvP multiplayer games, but like any online game, it's not immune to connectivity issues that can frustrate players. If you've been experiencing problems like long wait times for matches, the inability to queue for multiplayer games, or difficulty playing with friends, don't worry. In this article, we'll explore common network-related issues in CS2 and provide you with a range of solutions to get you back in the game.
Waiting for extended periods to find a match can be exasperating. If you're spending more time in queues than in the actual game, there's likely an issue that needs attention. Sometimes, players may also encounter a bug preventing them from entering the matchmaking queue. Other issues can also arise when trying to form a party, preventing you and your friends from playing the game together. With that being said, let us take a look at some potential fixes.
Counter-Strike 2 (CS2) Multiplayer Not Working Issue: Is there any fix yet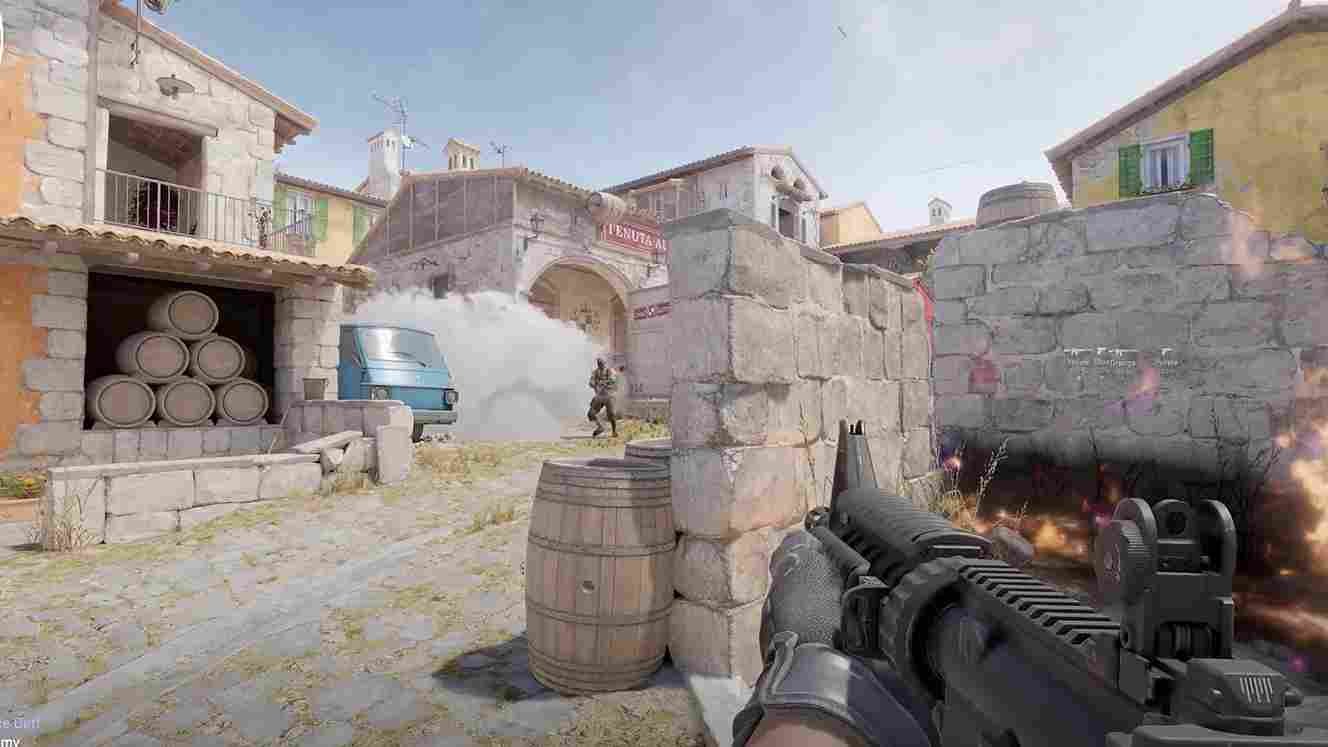 Restart/Check your internet
The first thing to do is to close the game and shut down your PC. Reboot it after a couple of minutes. In the meantime, ensure that nothing is wrong with your internet. Give the router a reboot, try switching to a different network, or use an Ethernet cable. After this, check if the issue persists.
Allow through Firewall/Antivirus
If you are using third-party antivirus software, try disabling it and then launch the game. If you can't join multiplayer lobbies, consider adding CS2 to your antivirus exception/white list. For Windows Firewall, however, go to Settings > Update & Security > Windows Security > Firewall and Network Protection. Click "Allow an app through the firewall," find Counter Strike 2 in the list, check the Private and Public options, and click OK. If it's not listed, use the "Allow another app" option to browse and select the CS2 .exe file from its installation directory.
Change DNS/Disable VPN
To manually configure DNS settings in Windows 11, follow these steps. First, navigate to "Network and Internet" in Windows settings. Access your internet connection properties, then switch to manual DNS configuration. In the "Preferred DNS server" field, enter the following:
Primary: 8.8.8.8
Secondary: 8.8.4.4
Save your changes, and then open the game. Other than that, if you are using any VPN service, now is the time to ditch it!
Check Server Status
Visit the official CS2 website or community forums to get updates on the server status of CS2. If the servers are down or experiencing issues, those are the reasons why you are experiencing issues in the game's multiplayer mode. Recently, there was a tweet from CS2's official X handle that talked about high server loads leading to multiplayer issues in the game. So, the best course of action may be to just wait it out.
Turns out a lot of you want to play Counter-Strike 2!

If you're having trouble finding a match it's because we've hit server capacity in different regions.

We're adding more server capacity as fast as possible. Thanks for your patience while this is being addressed.

— CS2 (@CounterStrike) September 28, 2023
Verify Files
Perhaps some corrupted or missing file is the culprit behind this error. To check this, try verifying the game files by right-clicking on the game from your Steam Library and selecting Properties. Head to the Installed files tab and select the Verify Integrity of Game Files option.
And at last, you can consider reinstalling the game altogether if none of the workarounds given above work for you. Other than that, as mentioned already, the players just need to be a bit patient while the official team is working to increase server capacity, which should minimize issues with the game's multiplayer. Well, that is all for this guide. If you found it helpful, make sure to visit DigiStatement daily! Read more: Counter Strike 2 (CS2) "Unable to Load Module Engine 2" (0x0000045a) Error: Is there any fix yet