If what's "new" fails to be the "better" then what's it worth for? In an era where innovations are a part of our routine, people hardly shy away from ignoring the above average. The onus is then on the leading brands to serve their customers with bettered tech. The style sure has its special place in our heart but people realise that everything that glitters isn't gold. This is to say that, the substance has become of utmost importance. So, when NVIDIA for months teased us with GeForce RTX 3000s, expectations definitely peaked. Various teasers and leaks were followed by countless speculations that pipped the GeForce RTX 3000 family against GeForce RTX 2000s. After the official release of the Ampere-based GPUs, this is the first benchmark battle between the Ampere and Turing processors.
GeForce RTX 3080 vs RTX 2080 Super: Compubench benchmark
Well, we hope your joy is proportional to your expectations, because gladly in NVIDIA's case, the "new" is the absolute "better". Latest results of a Compubench benchmark test prove that NVIDIA GeForce RTX 3080 is far ahead in its game. Going head to head with its predecessor, the GeForce RTX 2080, the RTX 3080 manages to generate double the performance. That's not all. The upgraded RTX 2080 Super was also put to shame by the RTX 3080. After crucial benchmark tests in CUDA and OpenCL performance, claims of a 168% better output were revealed. The average of the CUDA and OpenCL tests were also used to see how RTX 3080 fairs against the best of its younger siblings the RTX 2080Ti. Here too, the Ampere powered GPU wins by a fair margin, producing around 141% of what the RTX 2080Ti can.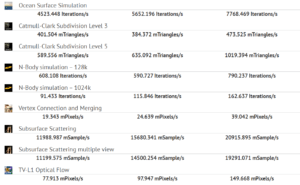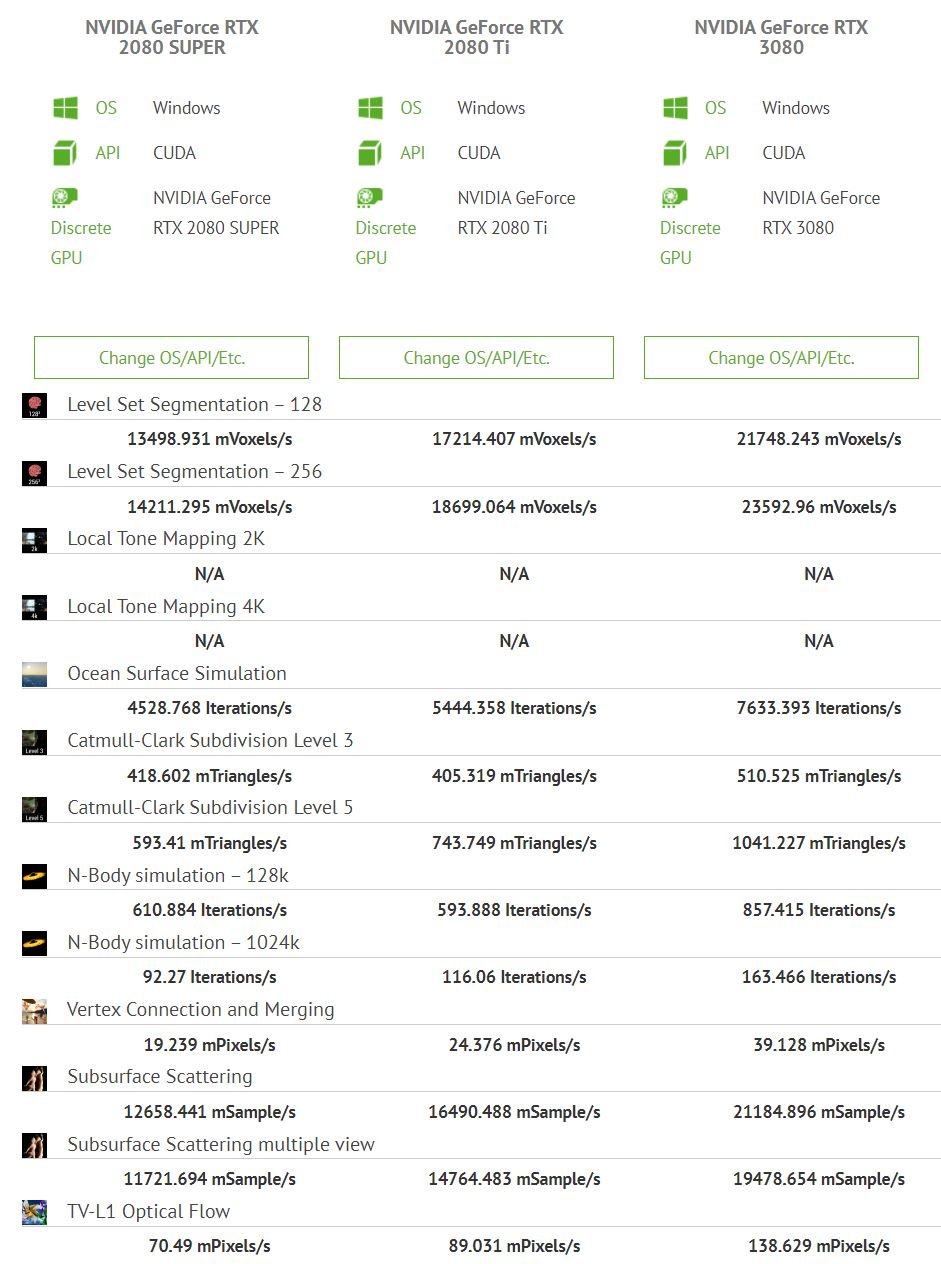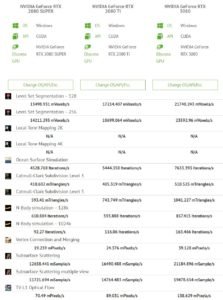 It's fair to say that NVIDIA has produced a true beauty with its Ampere-architecture in GeForce RTX 3080. The foundation of the RTX 3080 is provided by a PG132 SKU 10 board. It functions on the same Silicon, 8nm GA-102 chip as the RTX 3090. With a CUDA core count of 8704, the GPU is fueled by a 10 GB GDDRX memory across a 320-bit memory bus. The graphics card are expected to go on sale in the market from 17th September. Keep your eyes on our feed for more performance stats of the NVIDIA GeForce RTX 3000s and their custom builts. We expect the tech geeks would soon run a Compubench test featuring RTX 3090 vs the RTX 2090, too.