With an abundance of leaks related to the upcoming update and an ominous in game hacker issue, Call of Duty Modern Warfare is ready to enter it's Season 5 cycle tomorrow. Before this update, we have some last-minute leaks to cover. These leaks are related to the weapon inspection feature which has been supposedly teased by an Infinity Ward insider yesterday. Therefore, without wasting any more time let's get right into it.
The weapon inspection ability has been one of the most requested features in the Modern Warfare community. Although this hasn't been a series trope, we have seen this feature in the previous Call of Duty titles such as Modern Warfare remastered and WWII. Since then, the fan demand for weapon inspection has been high, going as far back as the early days of Modern Warfare/Warzone.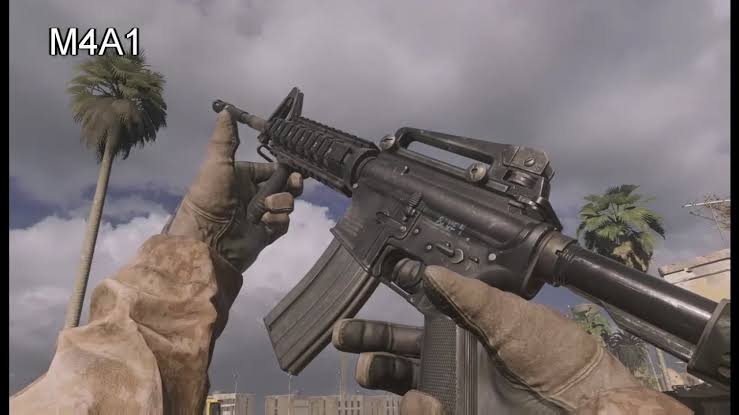 Amidst this high demand, many leaks have been made that claimed the arrival of this feature in the game. Unfortunately, all of them were deemed and dismissed as fake by Infinity Ward. Earlier last month, a data miner @DougDagnabbit released a prototype animation for the MP5 weapon inspection. However, it was turned down as well.
I've just seen footage of the new "inspect weapon" animation coming to #CallOfDuty #ModernWarfare and #Warzone!

It's 100% legit. @ModernWarzone pic.twitter.com/OTrm0LDawM

— DougDagnabbit l MWZ (@dougdagnabbit) July 6, 2020
With only a day left for the Season 4 Battle Pass to expire, Infinity Ward's co-design director of multiplayer, Joe Cecot might have teased the arrival of this feature. In a Twitter comment made yesterday, Cecot turned a lot of eyes by his clever wording. Take a look at what he has to say :
Nicely done. I love to inspect these weapon challenges!

— Joe Cecot (@JoeCecot) August 2, 2020
If this is what it appears to be on the surface, fans of Call of Duty Modern Warfare might get to see weapon inspection in Season 5. With that being said, nothing has been officially addressed by the developers on it. Thus, this information is better taken with a pinch of salt.