COD Modern Warfare 2 (II) is out and folks are already encountering tons of bugs. Similar to other new releases, Activision's latest game is also not bug-proof. While some issues were fixed during the beta testing phase, most of them were able to creep into the final release. Players are certainly not happy with this. PC users have encountered most of the bugs. One of them throws up a "Disconnected from Steam" error message when players try to play the game. So, if you are looking for a solution as well, then you have come to the right place.
Fans have been desperately waiting for COD Modern Warfare 2 (II) for a while now. Activision and Infinity Ward have been hard at work to revitalize the whole series. The remake has a different, yet interesting storyline. There have been a lot of changes from the original game that rolled out way back in 2009. First and foremost, Task Force 141 is back in action. Several characters from the previous game also make an appearance. But, our focus today is on trying to help you sort out the disconnection issue in the game.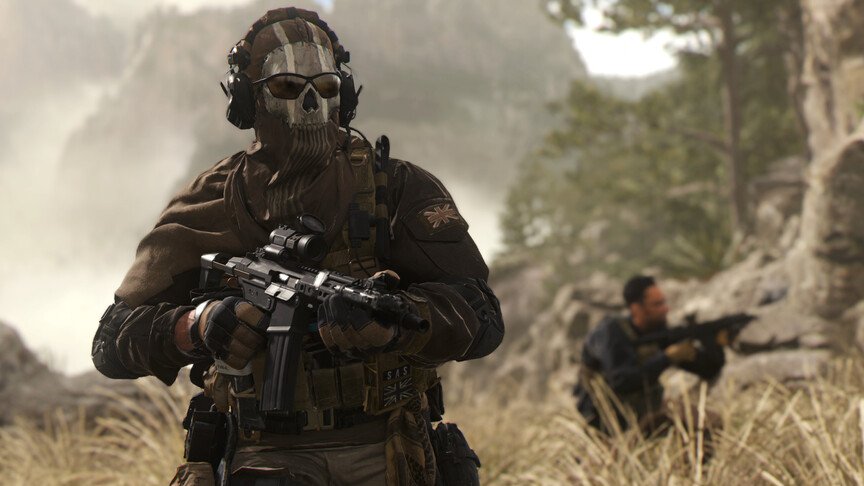 COD Modern Warfare 2 (II) Disconnecting from Steam Issue: Is there any fix yet?

Unfortunately, there is still no official fix for this issue yet. It is possible that the developers are working on one but there have been no official confirmations regarding the same. Well, we have mentioned some methods that might resolve the issue, so make sure to follow them.
1) Check your internet-
Since this is a disconnection issue, we recommend checking your internet connection. Make sure that you have a stable network. We also recommend using an ethernet cable over a wireless connection.
2) Verify the game files-
To complete this process, launch Steam and go to Library. Now, right-click COD Modern Warfare 2 (II) and then click on Properties. Next, head over to the Local Files tab and then click on the Verify integrity of the game files option.
3) Change DNS-
You can also try changing your DNS. To do this, press the Windows key and type Control Panel. Now, go to Network & Internet and then click on Network and Sharing Center> Change adapter settings. Next, go to Advanced> Private DNS and enter 8.8.8.8 or 8.8.4.4, for Primary and Secondary values. You can also enter other DNS addresses if you know they are good and safe.
4) Check your Firewall and Antivirus-
A lot of times, your Firewall or Antivirus can block some of the game files. This also stops the game from being able to connect to the internet. Therefore, check your firewall and add COD Modern Warfare II to the Whitelist.
5) Reset network caches-
To do this, press the Windows key and type Command Prompt. Run the program as an administrator and then type the following commands. Remember to press enter after each one of them. You will also need to restart your PC after typing all the commands.
ipconfig /release
ipconfig /flushdns
ipconfig /renew
netsh int ip reset
netsh winsock reset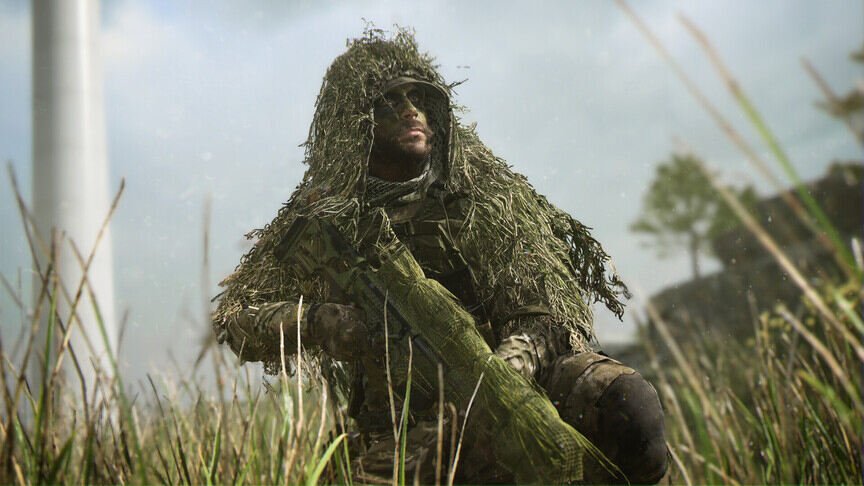 6) Update the game-
It is possible that the developers released a patch or a hotfix for this issue. So, make sure to keep the game up to date.
7) Don't move the game to a different folder-
A lot of players have pointed out that moving the game to a different folder from the original Steam folder can also trigger this issue. Steam has a fixed directory where it downloads and installs all the games. If you manually remove a game from there, it can cause issues.
8) Use/remove VPN-
In case you are using a VPN to play the game, we recommend removing it. It is possible that the VPN service is interfering with the game. On the other hand, if you are facing the issue even when you are not using a VPN, consider connecting to a VPN service and then check if the error persists.
9) Check your GPU drivers-
While disconnection issues are not generally related to your GPU drivers, it is nonetheless best to keep your drivers up to date. NVIDIA has also revealed that its latest driver update is having issues with the game. So, you can also try reverting back to an older version and check if the issue persists.
10) Delete web browser data-
A player suggested that deleting the Steam web browser data might also resolve this issue. To do this, launch Steam and go to Settings. Now, head over to the Web Browser tab and then click on the Delete Web Browser Data option. You should also make sure to delete Steam Download Cache from the settings.
11) Reinstall the game-
If nothing else works out for you, then you should try reinstalling the whole game. It is possible that a fresh install might fix the issue. Well, this brings us to the end of this article. We hope that you found it helpful. Stay tuned to Digi Statement, and happy gaming.