Call of Duty Modern Warfare 2 is a very popular first-person shooter multiplayer game. Likewise, it is a competitive game where you team up and match up against other players. As a result, you may look for the advantages you can gain for a better chance of winning. This is where gameplay elements like the footstep sounds of enemies come in. Knowing how to adjust sound settings for better hearing can be very helpful. This article is therefore regarding the steps on the Best Audio Settings for louder footsteps in COD Modern Warfare 2 (II).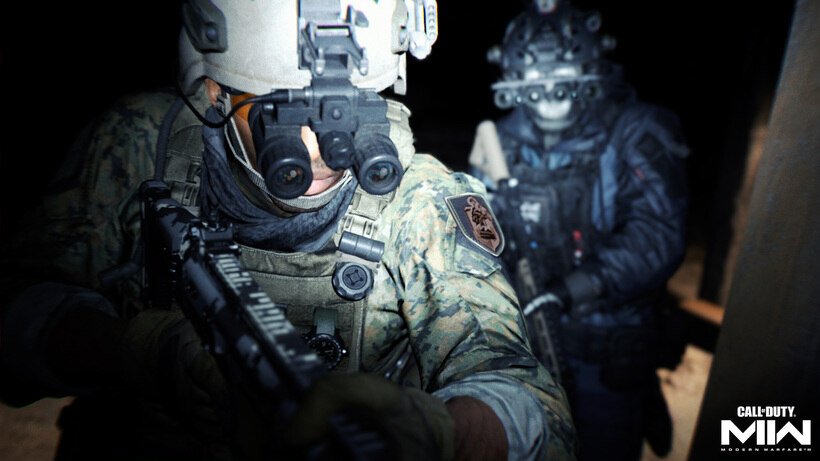 COD Modern Warfare 2 (II): Best Audio Settings for Louder Footsteps –
Here are the required steps –
1) First and foremost, you have to launch the game and go to the main menu. Here, you have to bring up the Quick Menu and go to the game's Settings.
2) Next up, you have to go to the Audio tab in Settings. You can now see a number of audio settings that you can adjust. Likewise, you have to scroll up and go to the Audio Mix option.
3) After going to the Audio Mix option, you have to select TV, Headphones, or Headphones and Bass Boost for the audio mix. Any of the options besides these three are not very effective for getting louder footsteps. Here are some of the best settings for louder footsteps –
Under the Volumes section:

Master Volume – 100

Music Volume – 30

Dialogue Volume – 50

Effects Volume – 100

Hit Market Volume – 80

Mono Audio – Off

Under the Voice Chat section:

Voice Chat – On

Game Voice Channel – All Lobby

Voice Chat Device – Headset

Open Mic Recording Threshold – 70

Voice Chat Volume – 26

Headset Test – Off

Microphone Volume – 100

Under Channels section:

Mute yourself when connecting – Off

Under Audio Advanced Settings:

Juggernaut Music – On

Hit Marker Sound Effects – MW

Reduce Tinnitus Sound – On
4) Finally, you now have the best settings for hearing louder footsteps in the game.
This was an article regarding a guide on how you hear enemy footsteps in Call of Duty Modern Warfare 2. Likewise, it is a guide on how you can tune your audio settings. In addition to this article, you can also check out another article on the game by following Digistatement.