When your army is ready to attack, you do not expect a game to throw an issue that doesn't allow it to launch. Well, Clash of Clans, one of the most popular mobile games, is troubling its players with an issue where the screen is stuck on the "Downloading Content" page. If you are also getting troubled by this issue, then you are at the right place. Continue reading this article to learn how you can resolve this issue easily.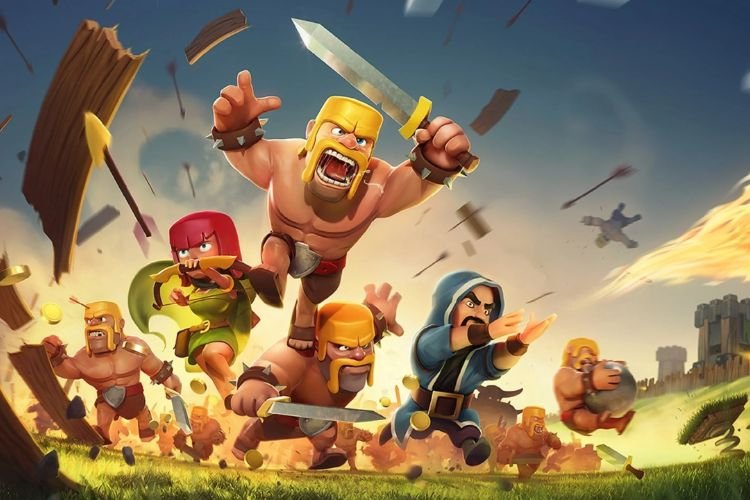 The COC Stuck on Download Content Screen issue occurs when an update is downloading or any other content is being imported into the game. Being a popular game, COC regularly experiences new updates and content. The following section includes some basic steps that you must follow in order to resolve the "COC Stuck on Downloading Content Screen" issue.
Fix for Clash of Clans Stuck on Downloading Content Screen
1. Check your internet connectivity / Switch to a different connection:
The first thing that you must try to resolve this issue is switching to a different WiFi connection. Sometimes, a WiFi connection does not offer you the best possible connectivity. You can also try switching to Cellular Data to see if it fixes this issue.
2. Restart the game:
If you are still unable to fix this issue, then you must try restarting the game. Make sure to remove the game from the "Recent Apps" as well. After the game has completely stopped functioning in the background, launch it again to see if the error is resolved or not.
3. Check Servers:
As mentioned earlier also, Supercell regularly updates this game. So, there is a possibility that the COC servers are under maintenance. To check the same, you must head to the official Twitter page of the game. If the servers are down, all you can do is wait for the server to go live again.
4. Clear Game Cache and Data:
If you are facing this issue even after the servers are live, then you must clear the Game Cache and Game Data. For that, you can follow the steps below:
1) Search Apps in your mobile Settings to open the list of all installed apps.
2) From here, search for the "Clash of Clans" app and select it.
3) From here you can find the Storage and Cache options. Select "Clear Cache" and "Clear Data".
4) Close the settings and launch the game.
5) This will download the game content again and the issue can be resolved.
5. Reinstall the game:
If nothing has worked out for you yet and the servers are also live, then you must reinstall the game.
So, these all were some methods that will help you resolve the Clash of Clans Stuck on Downloading Content Screen issue. To read more Clash of Clans news and updates, you can head here. Stay Tuned to DigiStatement for more.