Ultrawide Support is one of the major aspects these days that players demand from a particular game. A majority of gamers nowadays own an ultrawide monitor and therefore, the demand for ultrawide resolution support has increased. Having said that, the upcoming action-adventure game, Clash Artifacts of Chaos is also on the radar of fans as they are constantly looking for answers regarding whether the title has ultrawide support or not. Carry on reading this article to find out everything regarding this topic.
Clash Artifacts of Chaos is the upcoming game from ACE Team and Nacon which is set to get its full release on March 9, 2023, for major gaming platforms. This game takes you to a strange place called Zenozoik where you assume the role of a martial artist, Pseudo. Pseudo encounters the Boy with some mysterious powers and when he comes to know that the boy is being chased by the Mistress of the Artifacts, he decided to protect him. Clash Artifacts of Chaos is a single-player fighting game where you will be battling against a series of strange enemies. Coming to our main topic, let's see whether this game has full ultrawide support or not.
Clash Artifacts of Chaos Ultrawide support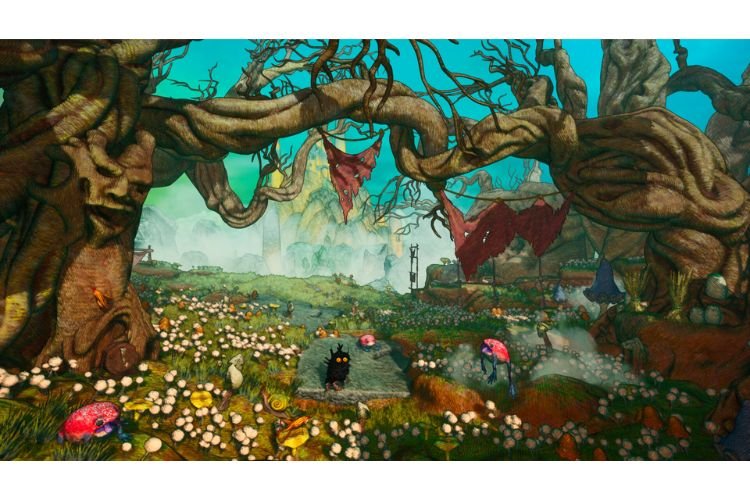 Clash Artifacts of Chaos has already been played by some game fans after it got released in its trial or beta version. When its closed beta version was released, players were able to change the resolution of the game's display to ultrawide. But this is not all. Despite being able to change the resolution to ultrawide, players faced display issues in which they experienced unusual stretch, zoom, and even screen cuts or black bars.
In the Closed Beta version, the developers also intended to resolve issues related to ultrawide resolution by introducing the FOV slider. But that also failed for 32:9 ultrawide screens. These issues were pointed out by many fans and were clearly addressed by the developers. The developers have mentioned that they are looking into these issues and will prominently try to resolve them. So, it is pretty good news for game fans who love playing games on ultrawide monitors. We are expecting that the game will have support for ultrawide screens during its launch. However, no official claims have been made, so take this information with a grain of salt. This brings us to the end of this guide. If you found it helpful, share it with your friends.
Related: Persona 3 Portable Ultrawide Support: Is it available