Steam Deck is a console capable of running AAA titles with ease and many are wondering if Sackboy A big Adventure is playable on it as well. Made by Sumo Digital, it is a 3D platformer game that lets you control Sac, who has to go on a journey to defeat Vex. Platformer games have a considerable amount of audience and playing this title on the Steam Deck certainly is alluring. The beautiful art style, characters, and phenomenal soundtrack capture the atmosphere very well. Is it possible for one to play it on Steam Deck? Continue reading the article to know more.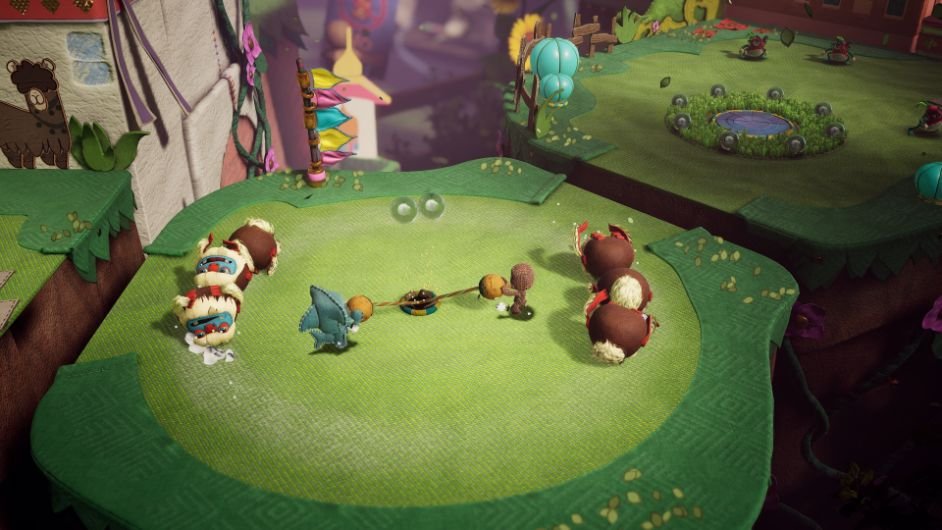 Sackboy A Big Adventure has a great replayability value if you're into platforming games. What's more, the team did an excellent job porting it to PC and introducing advanced PC features that are vastly superior to the console. Features like Ultrawide 21:9 support, 4K, targeted 120 FPS, Nvidia DLSS, and Variable Refresh Rate breathe new life into the game. To make the experience even better, you can enjoy it with your friends and family in multiplayer and wreak havoc. All in all, it is a solid port that certainly deserves a lot of praise. Given that the wide variety of AAA games supports Steam Deck, is it possible to play Sackboy A Big Adventure on it? Let's discuss this in detail.
Can you play Sackboy in Steam Deck?
For those who are wondering if Sackboy A Big Adventure can be played on the Steam Deck, the answer is YES. However, it isn't officially supported and you'll have to make certain adjustments to your Steam Deck as well as in-game settings to get a seamless experience. As the Deck's OS is based on Linux, you might encounter a few issues like the one with shader cache and a few stutters, however, it is playable. If you have Proton 7 installed on your Steam Deck, you can simply click and play. Many confirmed on Sackboy's official Steam forum that they're able to play it on the Steam Deck without any major hiccups. Just stick to the default settings, disable Vsync, and set the frame rate limit to 40 Hz, for steady performance. If you're experiencing stutters, restart the console and it should fix the error. We hope that you enjoyed reading this article. Stay tuned for more updates about Sackboy A Big Adventure, guides, news, and more at Digistatement.