Sackboy A Big Adventure is one of the original PlayStation IPs that got a PC port recently and it's incredible. The beautiful graphics, intricate platforming levels, and simple story have a charm of their own, and fans like them. While the game is optimized very well for PC, it still has a few issues that many people encountered. The most recent one is the fatal error where the game crashes with a message saying "UE4 Gingerbread Game is corrupted". Is there a fix? Continue reading the article to know.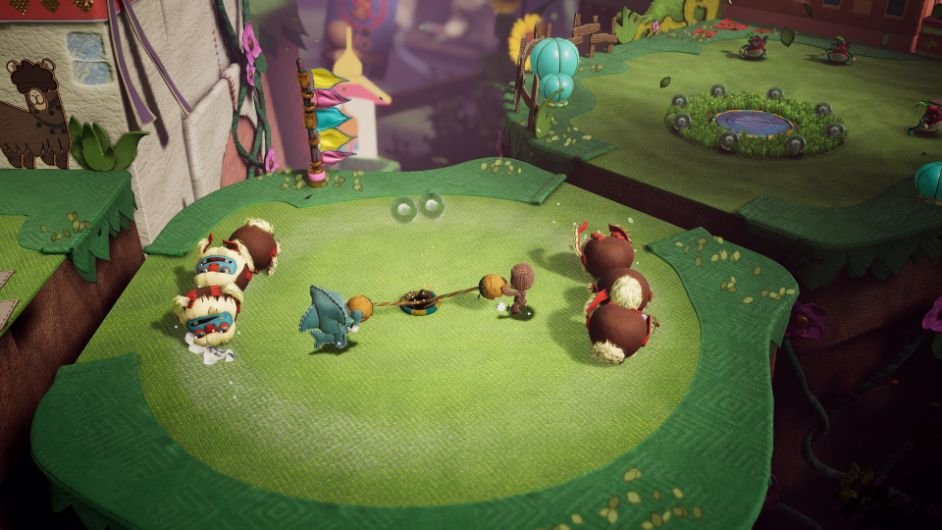 Root Cause
Sadly no one has been able to decipher the root cause of the fatal error in Sackboy A Big Adventure. What we do know is that the issue started with the newest update that was rolled out by devs. Another reason why the " UE4 Gingerbread Game" error is troublesome is that it's hard to replicate in the game. It happens randomly at any point and many are demanding a fix for this.
Fix for fatal error in Sackboy A Big Adventure
Verify game files
Verifying game files can fix most of the issues that stem from corrupted or missing files and you can try this method to fix the fatal error as well. See the steps below on how to do it.
Launch Steam and go to the Library where your games are installed.
On the left side locate Sackboy A Big Adventure in the list, right-click on it and select "Properties".
Click on the "Local Files" tab and click on the "Verify integrity of game files" button
Let it complete and launch the game again and try playing it for a few minutes.
Update GPU Drivers
Another reason why the latest games tend to have issues like random crashes is because of outdated GPU drivers. Make sure to update them by visiting the official NVIDIA and AMD websites and downloading the latest drivers of your graphics card. If that doesn't work, see the next fix below.
Update the game.
Currently, the game has quite a few issues like the fatal error that came with the recent update. Check frequently for updates that devs might release and install them. It often contains various bug fixes so after installing them, play the game and see if you have issues.
Restart the PC
It is a generic fix, however, it has worked for many players, so it is worth a shot. Try restarting your PC and see if you're able to play the game normally.
We hope that you enjoyed reading this article. Stay tuned for more updates about Sackboy, guides, news, and more at Digistatement.