River City Girls 2 is out and people are having a lot of fun in the game. Well, some gamers who own a Steam Deck are wondering if they can run the game on their handheld console. Although Valve is quickly making a lot of games compatible with this device, there are still a few titles that don't run on it. So, it is necessary to know all the details before making a purchase. So, if you have a Steam Deck and are also looking for more information, then you have come to the right place.
River City Girls 2 is the latest addition to a fantastic series. The side-scrolling action beat 'em up gameplay is really popular among the fans of the genre. The sequel continues directly from where the first game finished. So, you will find a lot of returning characters. There are a couple of new faces in the crew though. So, things look nice and fresh. The story is quite good and the new title has a lot more to offer. But, will you be able to enjoy this game on your Steam Deck? Well, let's find that out.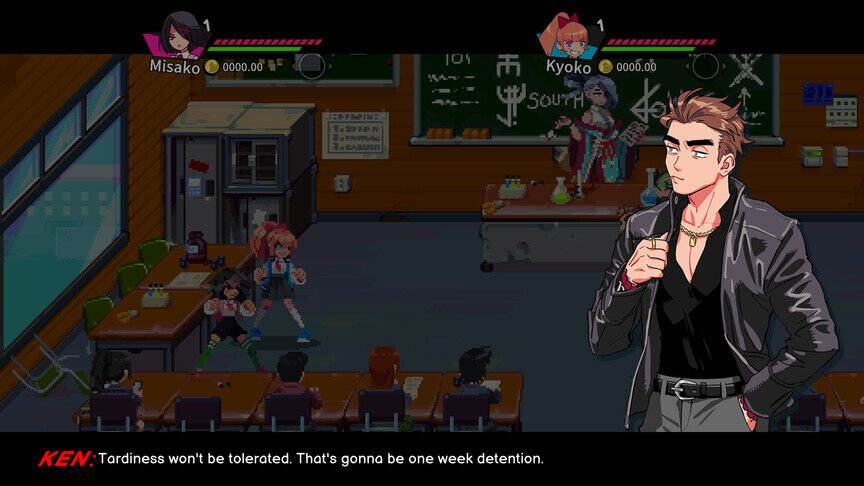 Can you play River City Girls 2 on Steam Deck?
Folks who own a Steam Deck will be happy to know that they can play River City Girls 2 on their devices. Many players have confirmed that the game runs smoothly on the handheld console. Although there are some FPS issues, the overall experience is quite satisfactory, as per reports. People are able to run the game without having to make any changes or tweak the settings. This is great news because this means that you won't have to go through the hassle of optimizing the game for your handheld device. So, you can run the game on your Steam Deck right out of the box. Also, you should know that River City Girls 2 isn't Deck Verified, as of now. But, since the previous title is, we are sure that the second installment will also be made officially compatible with the handheld.
Now, although the game is running smoothly for most people, you might face a couple of issues. The most common one is the 30 FPS lock problem. The game has a glitch that is locking the FPS to 30 even when you set it to 60. Fortunately, the developers are working on a fix. You can read more about this issue in this guide. So to conclude, yes you can run the game on your Steam Deck. This also brings us to the end of this article. We hope that you found it helpful. Stay tuned to Digi Statement, and happy gaming.