A lot of River City Girls 2 players are reportedly facing the black screen issue while playing the game. This is a common issue with most video games. There are several reasons why you might encounter this problem. This ranges from bugs and glitches to a low-end system. But whatever the reason, this is still a very annoying issue. Sometimes, a simple restart can resolve it. But other times, it can take a while before you can get rid of the black screen. So, if you are looking for more information as well, then you have come to the right place.
River City Girls 2 is one of the best side-scrolling beat 'em up type video games. The prequel was a hit as well. The simple yet interesting storyline mixed with likable characters is the game's unique selling point. The fast-paced combat is also quite amazing. You can also enjoy local and online co-op modes. This makes the game so much more fun. Everyone likes to go crazy and beat up opponents in video games alongside their friends. But, a lot of players have been unable to do so because of the black screen issue. So without further delay, let's move straight to the fixes.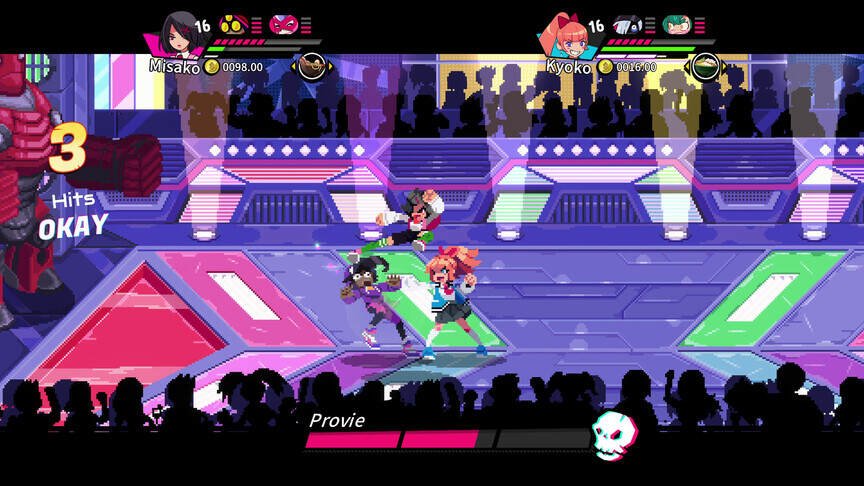 River City Girls 2 Black Screen Issue: How to fix it?
There are a couple of methods that might fix the black screen issue in River City Girls 2. Unfortunately, the developers haven't yet released a hotfix update for this issue yet. So, you will need to manually try some methods that generally work in these types of situations.
1) Restart the game and system-
As we mentioned before, sometimes, a simple restart can fix these types of bugs. So, try restarting the game and check if the issue persists. Next, reboot your system as well. A lot of times, a bad boot can trigger all sorts of unforeseen issues.
2) Update your GPU drivers-
Outdated GPU drivers are known to cause different issues in video games. So, we recommend keeping your GPU drivers up to date. You can visit NVIDIA's or AMD's website and check if there is a new version available. If there is, then promptly download and install it on your PC.
3) Verify the game files-
Black screen issues are often caused by missing or corrupt game files. So, launch Steam and go to Library. Now, right-click on River City Girls 2 and head over to Properties. Here, go to the Local Files tab and then click on the Verify integrity of the game files option. This will scan and replace any corrupt game files.
4) Lower the in-game settings-
It is common for games to face black screen issues when running on low-end PCs. So, if your system does not meet the minimum system requirement or is barely able to run the game, then we recommend lowering the in-game settings. Keep a special focus on the graphical settings and switch them to low or medium.
5) Use Proton GE-
If you are playing the game on Steam Deck or a Linux device, then you should install Proton GE. A lot of players have reported that Proton GE has fixed many issues in the game on Linux devices including the cutscenes issue. So, try using this redistribution and check if the issue persists.
6) Close background tasks-
Background tasks can consume a lot of unnecessary system resources. So, press the Ctrl+Shift+Esc keys to open the Task Manager. Now, go to the Processes tab and look for any application that might be hogging up the resources and close it. We also recommend closing web browsers and apps like Discord and Spotify while gaming.
7) Reinstall the game-
If none of the above methods worked out for you, then you should try reinstalling the whole game. This can be quite a hassle so we recommend going for this as a last resort.
Well, this brings us to the end of this article. We will make sure to update the information as more of it is available. Till then, stay tuned to Digi Statement, and happy gaming.